Virginia Values Veterans (V3) Virginia Energy Workforce Consortium (VEWC) Training Day

Friday, October 21, 2016 from 8:00 AM to 3:00 PM (EDT)
Event Details
The Virginia Energy Workforce Consortium, Virginia's Department of Veterans Services and partners invite you to a 
Virginia Values Veterans (V3) Energy & Utility Sector Employer Training Day! This event is offered at no cost and
only
open to Virginia's Energy and Utility companies and the suppliers and contactors supporting this industry.

Hundreds of thousands of American service members will transition from active duty into the civilian workforce in the coming years. America's Veterans, including our serving members of the National Guard and Reserve, are highly-trained and well-educated professionals for competitive organizations like yours.

This event will serve energy and utility sector employers who want to hire Veterans but aren't sure how, as well as small businesses who want to improve their understanding of the talents Veterans can bring to their organization.

During this

free

event, employers will learn why hiring Veterans will be the best business decision their organization can make, as well as gaining access to valuable resources to connecting directly with this population. This event is tailored to 
all employers 
needs and challenges.
TRAINING DAY HIGHLIGHTS:
- Learn how to become an Official V3-Certified Company
- Find out how your company may qualify for up to $10,000 in V3 Grants
- Obtain cutting edge knowledge of the best practices in Veteran recruiting, hiring and retention
- Free workbook with resources and tools
- Energy Sector Employer Panel
- Additional supplemental training on key topics needed to successfully hire Veterans
Refreshments and lunch will be provided at no cost!
        This event is being hosted by Dominion Resources.
THANKS TO ALL OUR GENEROUS SPONSORS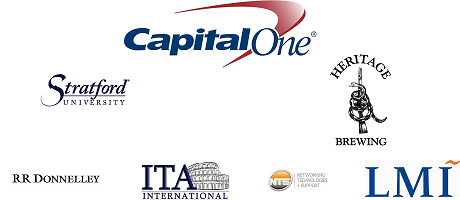 By registering for this event, I hereby consent to and authorize the use and reproduction, in print or electronic format, by DVS, of any and all photographs which may be taken of me at this event, for any publicity purpose, without compensation. I acknowledge and agree that all images captured by DVS, whether electronic, negatives and positives or otherwise, together with the prints, are owned by DVS. I hereby acknowledge that I am 18 years of age or older and have read and understood the terms of this authorization and release.
I understand that by registering to receive training at this event, V3 will use the information provided to generate a training record, a training license number, and assign a V3 Regional Manager to assist your company in achieving official V3 Certification. This is required to participate in V3's FREE employer training curriculum. You will receive your training record and license number from the V3 Team shortly.
When & Where

Dominion Innsbrook Technical Center
5000 Dominion Blvd
Glen Allen, Virginia 23060-3308


Friday, October 21, 2016 from 8:00 AM to 3:00 PM (EDT)
Add to my calendar
Organizer
Virginia Values Veterans (V3) Program
The Virginia Values Veterans (V3) Program is a Commonwealth of Virginia Department of Veterans Services Program whose mission is to educate and train employers throughout the Commonwealth on the Value of Virginia's Veterans, and to help employers connect with these personnel assets to maximize the productivity of their workforce. We are committed to assisting employers attract, hire, train and retain Veterans. Visit www.dvsV3.com for more information.
Virginia Values Veterans (V3) Virginia Energy Workforce Consortium (VEWC) Training Day