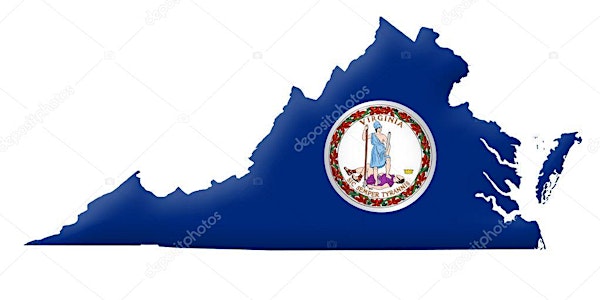 Virginia State & Local Government Cybersecurity Partnering Workshop
Hosted by Mason's Center for Assurance Research and Engineering (CARE), George Mason School of Business and the National Science Foundation
When and where
Location
621 S Belvidere St 621 South Belvidere Street Richmond, VA 23220
About this event
Join us for the Mason - NSF Virginia state and local government cybersecurity partnering workshop at the Virginia War Memorial in Richmond.
The workshop is a follow-on to the Virginia workshop we held in Richmond in the fall of 2017 and subsequent regional workshops in Roanoke, Northern Neck and Middle Peninsula, and Leesburg and Purcellville.
Deputy Secretary for Cybersecurity Aliscia Andrews and Mike Watson, CISO, Commonwealth of Virginia have kindly agreed to join and give talks.
CISA regional advisor for Virginia, Ben Gilbert is joining and giving a CISA services update and running a ransomware exercise.
Macus Hensel, Managing Director, Virginia Risk Sharing Association (VRSA) and Chris Carey, Administrator, VAcorp will be discussing cyber insurance - and topics such as trends in the local government cyberinsurance marketplace, applying for and prerequisites, claims experiences and exclusions, determining coverage limits, connections / relationships between cyberinsurance and other types of local government insurance, cyberinsurance reporting and support in case of a breach.
We'll have a discussion on local government cybersecurity with John Harrison, Director, Information Technology, Franklin County and President, VaLGITE, Charles Huntley, Director of Technology, Essex County and others.
And on K - 12 information technology including with Tim Grant, Director of Technology, Warren County Public Schools and others.The workshop is sponsored by the National Science Foundation as part of the Mason - NSF Cybersecurity City and County Cross Jurisdictional Collaboration project.
Topics and discussion will include: ransomware update, cyber insurance, Commonwealth of Virginia update, CISA update, election security, K - 12, regional SOCs and new DHS and CISA funding opportunities amongst others.
No cost to register / attend - Lunch provided.
Who should attend: State and Local Government Administrators, IT and Cybersecurity Administrators, K-12 IT and Cybersecurity Administrators and Police and Emergency IT Managers
For more information: jauffret@gmu.edu
Hosts and Organizers: George Mason University and the National Science Foundation.
About the Workshop:
The workshop builds upon many state and local government cybersecurity workshops held in 2019, 2020, 2021 & 2022 with the objective of discussing current cybersecurity challenges and associated potential partnering and funding opportunities.
The workshop is part of the George Mason-National Science Foundation Cybersecurity City and County Cross Jurisdictional Collaboration project, having the goal of furthering U.S. city and county cybersecurity efforts by developing foundations and policies that enable and foster city and county cybersecurity partnerships.
The Mason-NSF project has co-hosted 12 successful local government cybersecurity partnership workshops in Virginia and West Virginia between 2017 and 2022.
Follow us on Twitter @MasonCyber for more up-to-date discussions on cybersecurity and innovation.