Virginia Satir's Legacy and Beyond

Friday, October 9, 2015 from 9:00 AM to 3:30 PM (EDT)
Event Details
Jean is excited to be presenting Satir's Growth Model at this time when research from the field of neurobiology is so validating of its tenants.  Satir knew, well over 50 years ago, that a deep and emotional-spiritual connection was required for healing deep, debilitating wounds. Satir's model is centered in humanistic values and family of origin understanding.  It is a mind-body-spirit system where the therapist's congruence both leads and follows process.  The model and its application suggest the work be multi-sensory. 
In the morning, Jean will begin by teaching via a guided meditation designed to engage the right brain for increased personal centeredness and receptivity.   She will present the Satir Growth Model explicating its holistic and holographic essence through video, power point, and live demonstrations.  She will teach some of her favorite clinical applications, ingredients of an interaction, self-esteem maintenance tools, family mapping and communication stances. Each participant will be given a packet of self-esteem cards, which are included in the cost of the registration. Participants will form groups of three for support and enrichment through out the day.  
In the afternoon participants will self select into small-facilitated skill development groups based on their interest in one of the demonstrated tools from the morning. In the late afternoon, participants will return to their 'triad groups'. Jean will wrap the day up with time for reflection, review, discussion and questions.
Objectives - participants will:
Deepen their knowledge of the holographic nature of the Satir Growth Model
See new possibilities for enhancing their work and lives
Strengthen their skill set.
Leave appreciating the gifts they bring to their work
Leave being more grateful for their work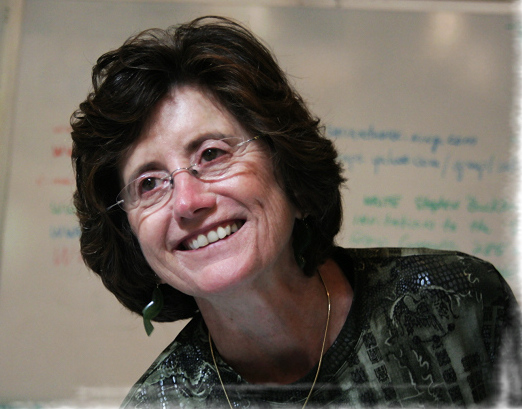 Virginia Satir, wrote of Jean McLendon that she has the ability to sit in the airport control tower and, at the same time, be aware of all the planes in her vision and to be able to help them find out about themselves and their relationship to each other.  Jean's career spans over 45 years including about 20 years of mentorship with Virginia.  She travels widely applying and presenting the Satir Growth Model in a variety of contexts, cultures and countries. 
Jean has used the Satir Growth Model through out her career.  She has managed four human service programs, been a partner in a consulting firm, served on the Faculties of the University of North Carolina School of Social Work, The National Institute of Mental Health Staff College and served as a resource specialist for the Systems Renewal Leadership Program at Seattle University. Jean is featured in the video series "Family Therapy with the Experts", (www.psychotherapy.net), is a Satir Global Network Past President, Living Treasure and North Carolina AAMFT 'Champion of the Family' recipient. She has key noted and written journal articles and book chapters for both clinical and organizational professionals.  
Jean currently maintains an active multi-service private clinical and coaching practice in Chapel Hill, North Carolina and is working on a project with the UNC School of Social Work to establish a graduate certificate program in Satir work. For Satir resources go to www.satirglobal.org
Jean's team for the day also includes:     Suzanne Brown, LCSW, LCASA  Page Littlewood, MBA, LMFT and  Reisse Powell, LCSW, LCASA
This workshop offers 5.5 hours of continuing education credit.
When & Where

McKimmon Center
1101 Gorman St
Raleigh, NC 27606


Friday, October 9, 2015 from 9:00 AM to 3:30 PM (EDT)
Add to my calendar
Organizer
North Carolina Society for Clinical Social Work
Virginia Satir's Legacy and Beyond