A most poetical year of discussion and readings to honor the 200th birthday of Virginia Poe, beloved wife of Edgar Allan Poe.
About this event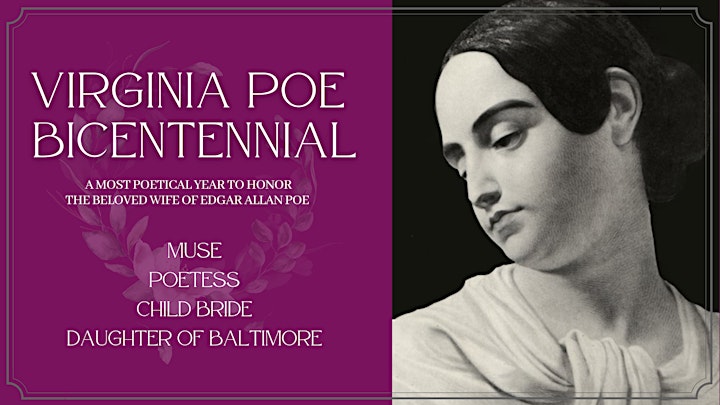 Edgar Allan Poe famously proclaimed the death of a beautiful woman "the most poetical subject in the world." The prolonged suffering of his beautiful, dying wife, Virginia Poe, almost certainly inspired this belief. Virginia Poe remains one of the most enigmatic and controversial figures in the famed author's history. Join us for a series of live readings, themed discussion, and Q&A about the famed muse, poetess, child bride and daughter of Baltimore.
Each session will include history, presentations, reading and discussion around a selected theme. The live session has limited seats to encourage interactive Q&A with the presenters.
July 19: MOURNING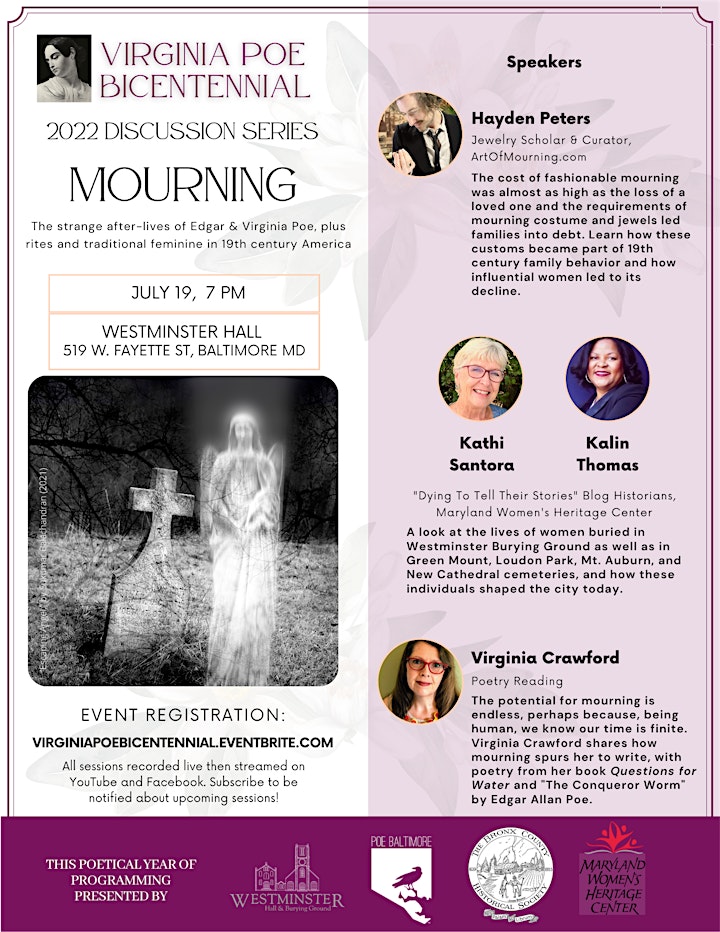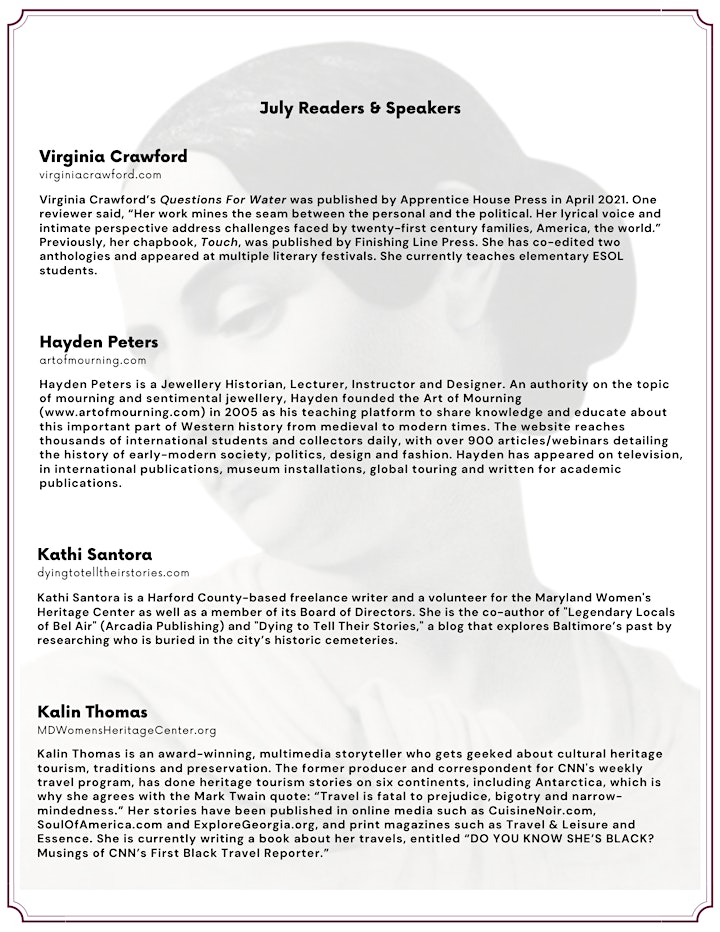 MOURNING, The Strange Afterlives of Virginia & Edgar Allan Poe
Act I
Fascinating women buried in Baltimore's 19th century cemeteries
A look at the lives of women buried in Westminster Burying Ground as well as in Green Mount, Loudon Park, Mt. Auburn, and New Cathedral cemeteries, and how these individuals shaped the city today.
Act II
Mourning Custom, Jewels and Costume in the time of Virginia Poe
The cost of fashionable mourning was almost as high as the loss of a loved one and the requirements of mourning costume and jewels led families into debt. Learn how these customs became part of 19th century family behavior and how influential women led to its decline.
Act III
Mourning, A Perpetual State
Beyond the literal mourning of a death, mourning comes in many shapes and colors. And it doesn't only come from things typically viewed as negative. There can be a sense of mourning about a child becoming an adult, or leaving one job you might love for one that pays better, or the end of a visit with a friend you haven't seen in a long time. The potential for mourning is endless, perhaps because, being human, we know our time is finite. Join Virginia Crawford as she discusses how mourning spurs her to write and shares from her book Questions for Water, and Edgar Allan Poe's "The Conqueror Worm."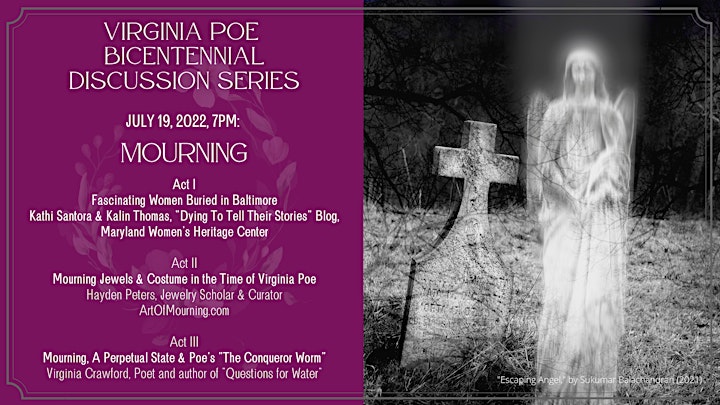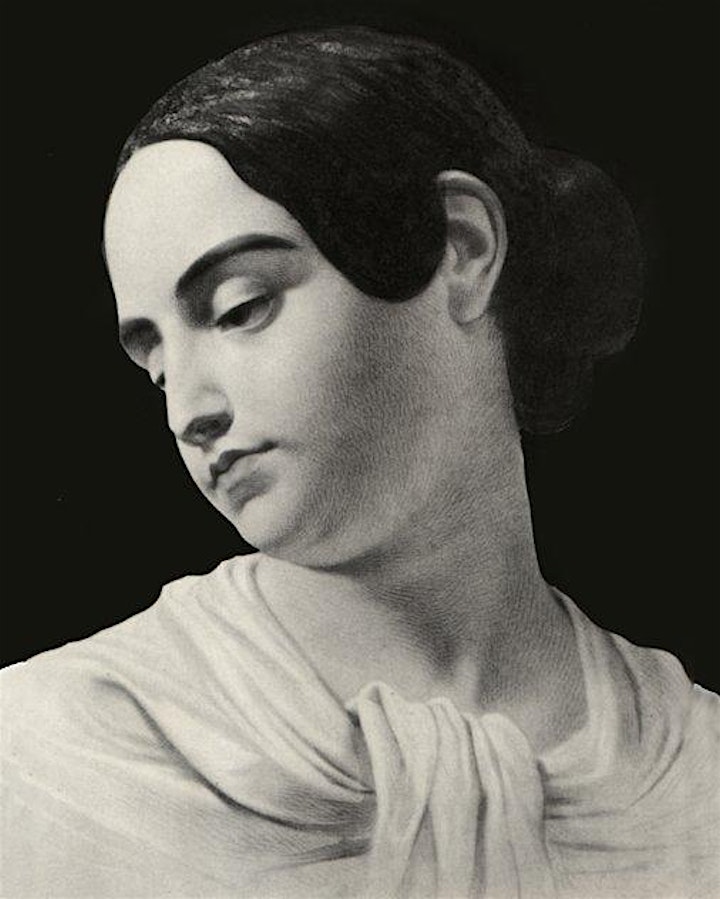 Please note: Events are a hybrid format and attendees may register to attend in person at Westminster Hall in Baltimore, MD, or attend online via Zoom conferencing. Every session will include hybrid virtual option and led online by live presenters and museum representatives via the Zoom conferencing platform. This series is offered online on a Pay-What-You-Can basis. Proceeds benefit the following organizations:
Edgar Allan Poe House & Museum
Westminster Hall Preservation Trust
Maryland Women's Heritage Center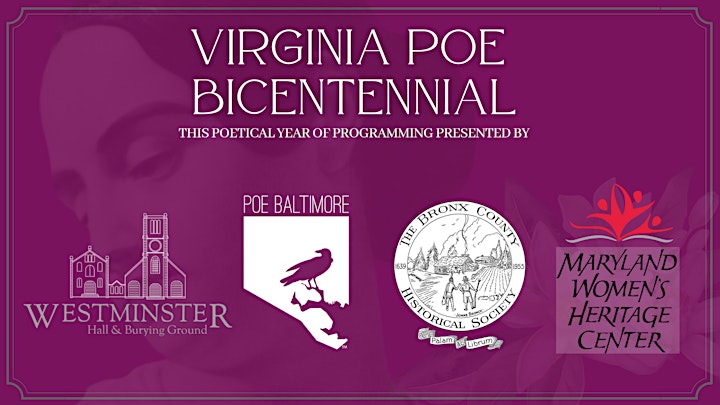 LIMITED SESSIONS AVAILABLE. At this time transcription and/or sign-language services are not available. Presentations are conducted in English.
Event Image Photography credit: "The Oval Portrait," by Vickie Grey (2021.) Photos courtesy of the artists and the Baltimore Camera Club.