Actions and Detail Panel
Virginia Natural Hair Expo "Naturally Me"
Sat, December 17, 2016, 11:00 AM – 5:00 PM EST
Description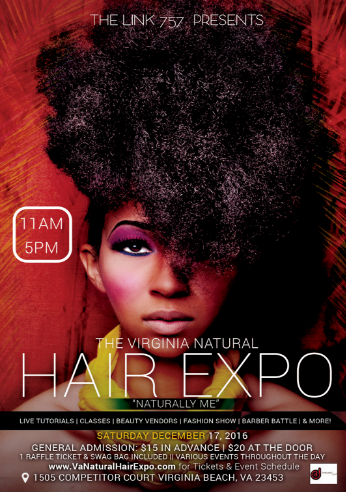 Admission: $15.00 Advance | $20 AT THE DOOR | $10 for kids 12 & Under | 3 & under free
The Virginia Natural Hair Expo is an annual one day event. The purpose of the event is to educate those in the natural community on the importance of proper care of their natural tresses. The event will also feature Nail & Body care, hair care classes and live tutorials, as well as Barber Battles, salon competitions, and more! The Virginia Natural Hair Expo was designed to share information, techniques, inspiration and products to aid individuals in their natural hair journey. This is also an event where you can network and meet those with like interest!