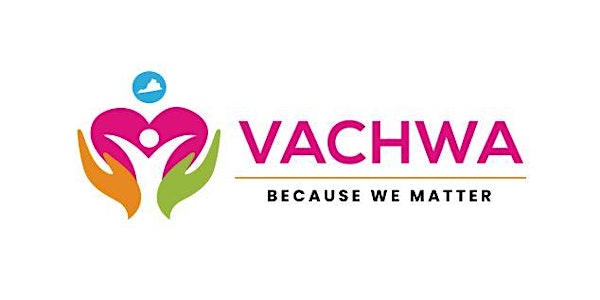 Virginia Community Health Worker Association Monthly Meeting
VACHWA's monthly meeting is a forum for CHWs to connect with colleagues and other professionals about relevant topics.
About this event
The Virginia Community Health Worker Association (VACHWA) is a space for Community Health Workers (inclusive of all titles) to network and grow personally and professionally through education and advocacy.
Meetings are held on the 3rd Tuesday of each month from 2-3 pm.  Due to the Covid-19 pandemic, our meetings will be online via Google Meet for the foreseeable future. See access information below:
**ZOOM MEETINGS**
You are invited to a Zoom meeting.
Register in advance for this meeting:
https://zoom.us/meeting/register/tJYlc-usqjwtHNKfQRbYix7WO81o_jV-PauE
After registering, you will receive a confirmation email containing information about joining the meeting.
OR
Meeting ID#:
928 4244 7766‬
** "AGENDA TOPICS**
Introductions - Officer's Report - Guest Speaker - New, Good and Thought Provoking - Closing Remarks
**ANNOUNCEMENTS**
Are you subscribed to the VACHW Newsletter? If not, sign up here!
https://docs.google.com/forms/u/1/d/e/1FAIpQLScRxUgJXcgRHBWkBpg1Nqizu047RHmb7CGu7PXpb76fZo2O-g/viewform?c=0&w=1
Interested in renewing or acquiring an "active" membership with the VACHWA? If so, fill out an Intake form here!
https://docs.google.com/forms/u/1/d/e/1FAIpQLScRxUgJXcgRHBWkBpg1Nqizu047RHmb7CGu7PXpb76fZo2O-g/viewform?c=0&w=1
** CHW DEVELOPMENT COUNCIL**
https://www.chwva.org/
** SOCIAL MEDIA**
CONTACT US
WEBSITE
chwofva.com