Virginia Biodiesel Conference

Wednesday, September 29, 2010 from 9:00 AM to 4:00 PM (EDT)
Event Details
Fueling Virginia Jobs and Economic Development

Please join us at the 2010 Virginia Biodiesel Conference. 
Purpose
Virginia's biodiesel industry landscape is changing as it is impacted by policy, technology, and the economy.  Through the Virginia Biodiesel Conference, Virginia Clean Cities seeks to convene a broad cross-section of people and organizations working to strengthen Virginia's biodiesel industry and to promote clean alternative fuels. 
Topics of Discussion
State of the Industry
Biodiesel Tax Credit
Quality Control
Incentives and Funding
Policy and Best Practices

Use and Implementation
Opportunities for Collaboration

Others as determined by participants

Who Should Attend
Producers
Consumers of Biodiesel
Fleet Managers
Agricultural and Feedstock Representatives
Policy-Makers and Representatives
Academics and Students
Economists
Relevant Government Leaders

Advocacy Organizations

Interested General Public
Sponsors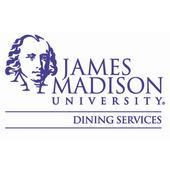 Partners
Tentative Agenda
8:30 Setup for Table Exhibitors
9:00

Arrival & Registration & Networking & Table Expo

9:30 Welcome and Opening

10:00 Identifying Breakout Sessions
Any participant may create a breakout session on a topic of their choice.



Breakout Sessions


Each session will have multiple options for small group conversations about specific topics.

11:00 Session 1  
12:15 Session 2
1:30 Session 3


3:00 Closing Session (Whole Group)
3:30 Closing / Networking / Table Expo
4:00 Adjourn

Logistics
  Festival Conference and Student Center - Grand Ball Room
1301 Carrier Drive, Harrisonburg Virginia, 22807 Directions

Parking - More information soon.

Meals - Included in registration.  Vegetarian options included.

---

Background
What is Biodiesel?
Biodiesel is a diesel fuel replacement produced from feedstock sources such as soybeans, cooking oil, and animal fats. Biodiesel can be used in its pure form (B100 or "neat") or blended at any ratio with petroleum diesel to achieve cost efficiency and improve cold weather performance. It is commonly used as B20 – a blend of 20% biodiesel and 80% petroleum diesel.
Numerous fleets in Virginia have used biodiesel including: Williamsburg-James City County Schools, Virginia Beach Public Schools, Arlington County & Schools, US Army, Gloucester County Schools, Woodfin Oil, Harrisonburg Schools and Transit, James Madison University, Staunton, Waynesboro, the University of Virginia, Chesterfield County, Westmoreland County, Northumberland County, Roanoke Municipal & Schools, Virginia Tech, Blacksburg, and more.
Biodiesel Production
Virginia 2009 biofuels production report, January 15, 2010 – Based on 2009 year-end data.
What Vehicles Can Use Biodiesel?
Biodiesel can be used in any diesel vehicle without modification*. It is used throughout the world, and in many applications including buses, delivery trucks, waste disposal and recycling trucks, construction and farm equipment, heavy-duty freight hauling, boats and passenger vehicles.
*Because biodiesel is a great solvent, older vehicles need rubber materials replaced.
How Does Biodiesel Perform?
Biodiesel performs similar to traditional diesel, though B100 may result in a minimal power loss and a slight reduction in fuel economy due to its lesser energy content than petroleum diesel. B20 is the most popular blend, and users report no or minimal difference in fuel economy from petroleum diesel. ASTM International has reviewed biodiesel performance and issued a final specification for what qualifies as quality biodiesel (users should be sure that any fuel they purchase meets ASTM D6751). Because biodiesel acts as a lubricant, it reduces wear and tear on the engine, and can reduce maintenance costs and extend engine life. Biodiesel remains blended with petroleum diesel so it can be easily stored and dispensed in existing facilities. Biodiesel thickens more than diesel fuel in cold weather and special systems or minor modifications are required for use of B100. Vehicles produced prior to 1993 should have rubber seals in fuel pumps and fuel systems replaced with non-rubber (Viton) seals.
What Are the Benefits of Using Biodiesel?
The production of biodiesel has a 1 to 3.2 energy balance ratio. In other words, for every 1 unit of energy that goes into producing biodiesel, 3.2 units of energy are produced. Biodiesel also results in significantly lower emissions of particulate matter, carbon monoxide, toxic contaminants, sulfur dioxide, hydrocarbons, visible smoke and noxious odors than petroleum diesel. Depending on the feed source, biodiesel can result in a 75% reduction in carbon dioxide emissions over the entire production process.
Biodiesel is non-toxic and biodegradable and therefore does not pose a threat to water and soil resources if B100 is spilled. Producing biodiesel from restaurant oil or animal processing wastes recycles potential waste material that may otherwise go to a landfill.  Additionally, biodiesel is one of the safest fuels to use, handle, and store because it has a higher flash point (300º F) than petroleum diesel. Significant benefits of biodiesel include reducing dependence on foreign oil and providing alternative markets for farmers.
Attendee List
Sort by:

Date

|

First Name

|

Last Name
When & Where

James Madison University
Festival Conference Center, Grand Ballroom
Harrisonburg, VA 22807


Wednesday, September 29, 2010 from 9:00 AM to 4:00 PM (EDT)
Add to my calendar
Organizer
Clean Cities is a government-industry partnership designed to reduce petroleum consumption in the transportation sector by advancing the use of alternative fuels and vehicles, idle reduction technologies, hybrid electric vehicles, fuel blends, and fuel economy.
Virginia Clean Cities is one of almost 90 coalitions across the U.S. that help meet the objectives of improving air quality, developing regional economic opportunities, and reducing the use of imported petroleum. Virginia Clean Cities was incorporated in November 2001 as a 501 (c) (3) non-profit corporation.
Download the What is Clean Cities? (PDF) and Clean Cities: Goal, Strategies, and Top Accomplishments (PDF) fact sheets by clicking the links above.
Facilitated by the
Fairfield Center
The Fairfield Center is working to design and implement the Virginia Biodiesel Conference using its Fairfield Summits event model.