Event Information
Location
Reformation Presbyterian Church
1313 Indian Lakes Blvd
Virginia Beach, VA 23464
Description
Virginia Beach Reformation Conference 2018
"The Christian Sabbath: Living in Light of the Resurrection"
Are you spiritually healthy? How do you know? Those who think they are healthy and strong often realize they are out of shape when they start exercising. So it is with the Christian life. Christians are in Christ now, but the Spirit enables them to grow up in Christ through spiritual exercise, so they might live all of life to the glory of God.
The triune God gave us the Sabbath to be one of the greatest means to stretch our spiritual muscles, to grow in godliness, and to learn to long for heaven. Sabbath-keeping can both show us how spiritually out of shape we are and provides us the means to grow strong in the Lord.
In this conference, Dr. Ryan McGraw seeks to show how the Sabbath should function in the Christian life by exploring God's design for the Sabbath and how it fits in the Christian life.
Ryan M. McGraw (PhD; ThM; MDiv; BA) is Professor of Systematic Theology at Greenville Presbyterian Theological Seminary and Adjunct Professor of Doctoral Studies at Puritan Reformed Theological Seminary. He has pastored churches in the PCA and in the OPC. He is assistant review editor for Puritan Reformed Journal and an editor of the Journal of the History of Reformed Pietism. He publishes numerous articles and book reviews. He has published eighteen books, including Knowing the Trinity; The Day of Worship: Reassessing the Christian Life in Light of the Sabbath; By Good and Necessary Consequence; Christ's Glory, Your Good: Salvation Planned, Promised, Accomplished, and Applied; 'The Foundation of Communion with God:' The Trinitarian Piety of John Owen, and The Ark of Safety: Is the Church Necessary for Salvation. He is also co-editor with Joel Beeke of the Cultivating Biblical Godliness series, to which he has contributed several volumes. He is married to Krista and they have four children.
FAQs
How can I contact the organizer with any questions?
Please contact: Rev. Lowell Ivey
(757) 828-7055
Or Event Coordinator at
VBReformConf@gmail.com
Ryan M. McGraw- Professor of Systematic Theology, Greenville Presbyterian Theological Seminary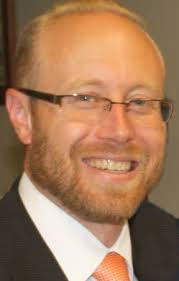 Date and Time
Location
Reformation Presbyterian Church
1313 Indian Lakes Blvd
Virginia Beach, VA 23464