Description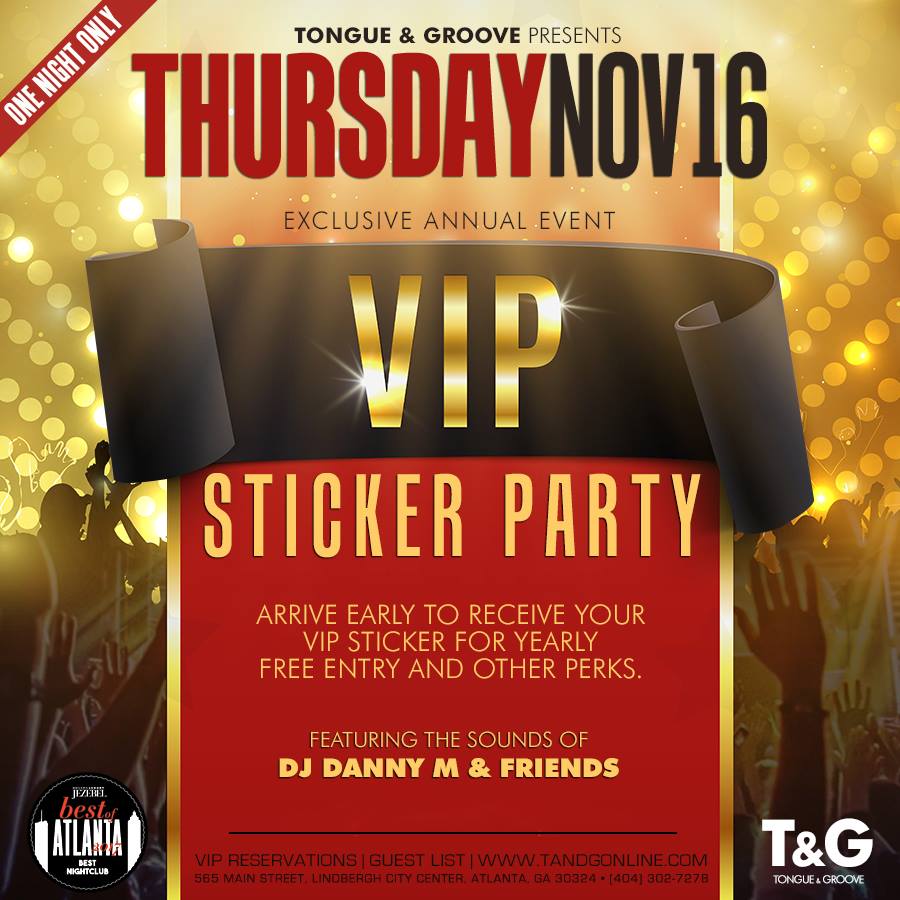 It's that time of year! Get your VIP sticker for complimentary entry and cut access throughout the year to most of T&G's events!
We've got tons of perks in store for 2018 to card holders!
Thursday is INDUSTRY NIGHT!
It's not complete without U & I!
Thursday night Atlanta's best looking industry crowd takes over Tongue & Groove!
Atlanta's 'Best Nightclub' voted by Jezebel Magazine for 2016 is bringing the weekend in style!
Tongue & Groove Thursdays are known for great looking people and quality everywhere!! Come see where ATL's most attractive bartenders, cocktails, and management when they're ready to play and out of their element! Tongue & Groove and Triple Crown Group has your answer to the sounds of DJ Danny M!
RSVP to get on the guestlist or reserve a VIP table with bottle service alongside one of best looking cocktail waitresses in the city!
Doors open at 9PM
---