VIP Mastermind Mixer in Beverly Hills - Skyrockect Your Success in 2016 with Realty411's VIP Network!

Thursday, February 11, 2016 from 6:00 PM to 9:00 PM (PST)
Who's Going

Loading your connections...
3 of your friends are going.
Share it to get more people on board!
Share

Sara Haughty
San Francisco, California

Luke Picard
London, United Kingdom

Rick Vespucio
Florence, Italy
Event Details
 VIP Beverly Hills Mastermind & Mixer

Thank you for your interest in our VIP mastermind and mixer. Realty411 Magazine is known for producing large complimentary expos; however, we also host high-profile, smaller events with well-known speakers of influence to help our guests, readers and fans navigate through business and life. This intimate event held in a PRIVATE Banquet Room in one of the most renowned restaurants in Beverly Hills is the perfect place to build new friendships and business collaborations. Join some of the industry's TOP Leaders in California.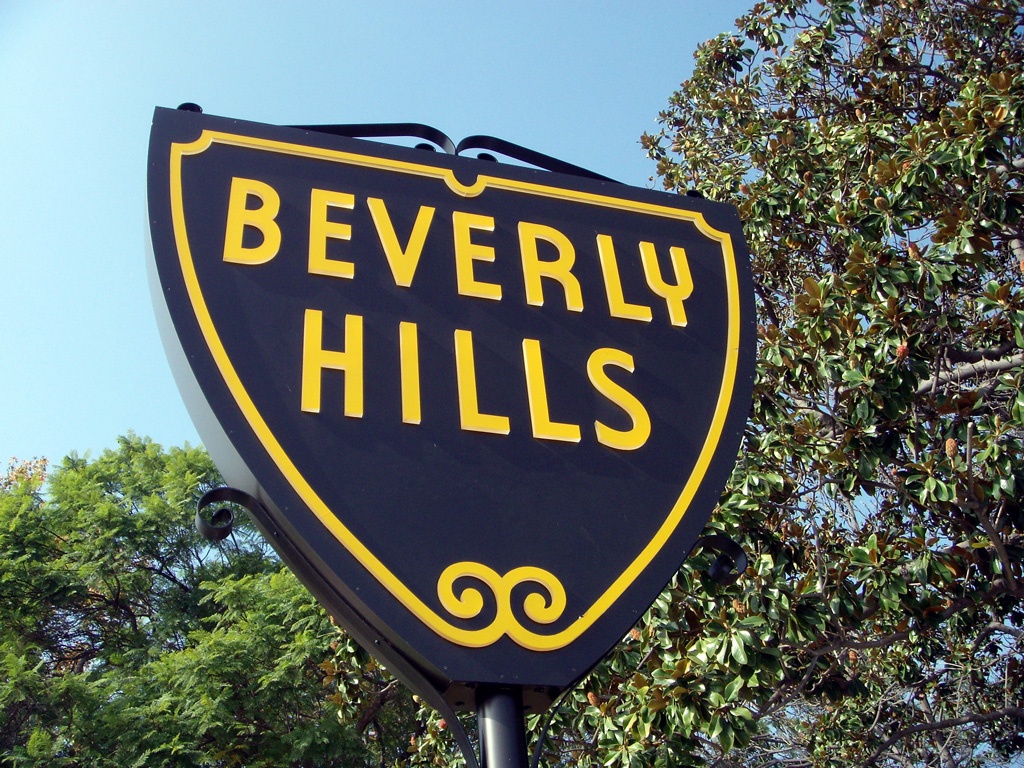 Our new Beverly Hills event for 2016 is a Realty411 Investor Mastermind & Mixer on Feb. 11 (Thursday) from 6:00 pm to 8:30 pm (registration starts at 5:30 pm). Join us to hear some enlightening information to help you and your team members steer through the competitive and complicated real estate industry.

We have phenomenal speakers scheduled and top-level industry leaders committed to this one-of-a-kind evening enjoying savory delights in a Private Banquet Room in the heart of Beverly Hills. Our fabulous menu is below. A selection of fine wines will be also available.
Cash bar available, appetizers & beverage will be served, Fantastic Wine & Spirits!
Join Us to Celebrate Our NEW Realty411 Issue!
Thursday - Feb. 11th, 2016
6:00 pm to 8:30 pm - Join Us Early
* Networking Starts 5 pm *
Wolfgang Steakhouse
445 N. Canon Drive
Beverly Hills, CA 90210
*RSVP: 805.693.1497*


Hors d'Oeuvres
Stuffed Mushroom Caps
Tuna Tartare on Baguette
Mini Crab Cakes
Mini Meatballs
Filet Bites
 (U.S.D.A Prime)
Non-alcoholic beverage Included
Cash Bar Available - Fantastic Collection of Fine Wines & Spirits

Savory appetizers, four phenomenal speakers, and approximately 40 diverse investors, entrepreneurs and industry leaders will be in attendance, including:
Our last Beverly Hills Mastermind was attended by Top Producers and Brokers from California PLUS Out of State, Private Money Lenders, Sophisticated Investors from Around the Country, Plus Local/National Industry Leaders.
Meet Our NEWEST Cover Feature for Private Money411 Magazine:


The discussion will be a wide range of exciting topics, such as:
Real Estate Law Investors Need to Know + Legal Cases We Need to Be Aware Of * Learn About the Latest Techniques in Real Estate Marketing * Networking Tips to Grow Your Influence * Gain Perspectives on TOP Local & National Markets * Meet Traditional and Private Lenders who can help you CLOSE your Real Estate Transactions!

YOUR NET WORTH IS EQUAL TO YOUR NETWORK - We are hosting this event to help increase your contacts and to further your potential in this industry, don't miss out!
* All Guests Receive Special Event Gift Bag Courtesy of uDirect IRA Services *
VIP Tickets are $50 & include appetizers -
networking in a private banquet room.
---
 YOUR NET WORTH IS EQUAL TO YOUR NETWORK
We are hosting this event to help increase your contacts
and to further your potential in this industry, so don't miss out!
 Also, Inside Our Publications Discover Finance Leaders

Our VIP Advertisers Include:
FirstKey Lending, LLC, Pacific Private Money,
Zinc Financial, B2R Finance, and Security National Mortgage
among others, learn about these financial resources.

Join Us to Learn About These Companies and More!
YOUR NET WORTH IS EQUAL TO YOUR NETWORK

We are hosting this event to help increase your contacts
and to further your potential in this industry, so don't miss out!
 UNLEASH THE POWER OF PRIVATE MONEY
 We have the resources to make your deals happen
---
Our Marketing Sponsor Is: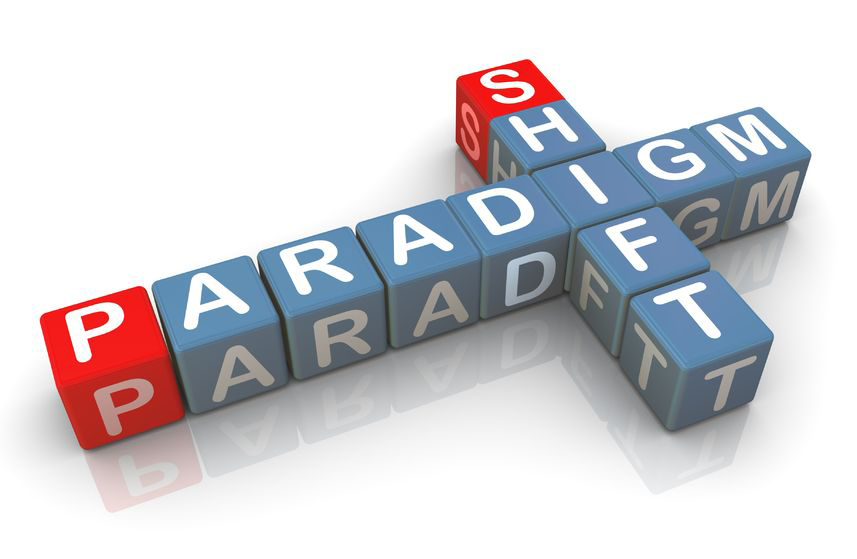 Tickets for this event will start at $50/person and rise to $75 after January 15th. Be sure to get your hands on our new release of Realty411 Magazine, Private Money411 and Cash Flow Express either mail, or by picking up a free copy at one of our events. For a complete schedule of our events around the nation, please visit: REALTY411


Speaking and/or exhibitor space is limited. To secure your spot or register in advance, call us at 805-693-1497.  No matter what, please mark your calendar so you don't miss out on this fantastic mastermind and mixer in the heart of Beverly Hills.
---
   * Mingle with Vendors * Meet Local Leaders & Out of Area Investors 
 NON-Stop Tips for Real Estate Success ~ Make 2016 Your Year!
 We Want & Can Help YOU Succeed.  Bring Lots of Cards.
Mingle with Local Leaders & Industry Professionals from Around the Nation!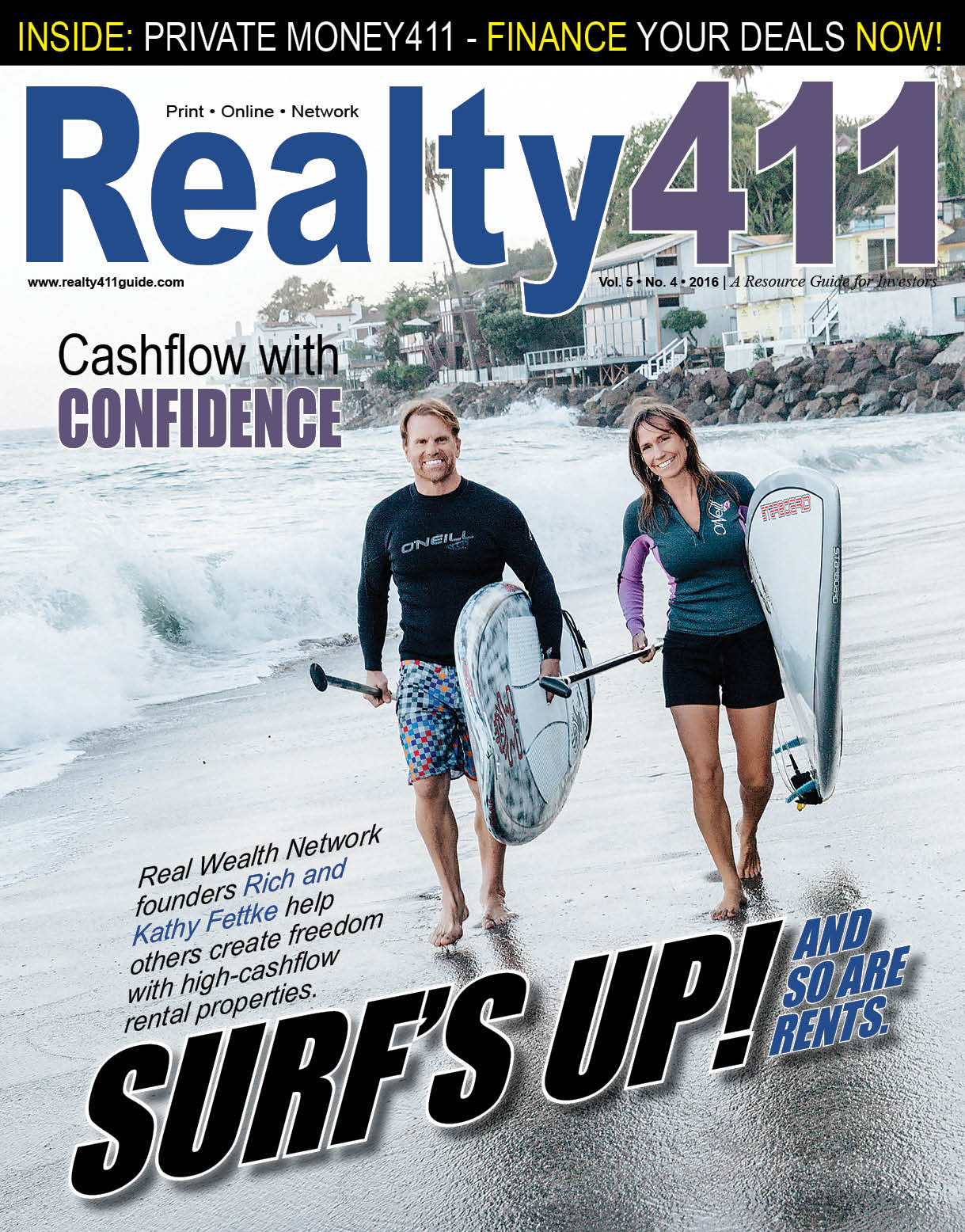 The LATEST in Finance News and Updates
Learn Investor Tips to WIN in Real Estate in 2016
---
Learn Directly from Real Estate Leaders

We have the pleasure of hosting out of state
and local real estate industry leaders. Join Us!
Plus Joining Us from Malibu
 KATHY FETTKE
  CEO of Real Wealth Network
Kathy is an active real estate investor, licensed Realtor, certified coach, and former mortgage broker. She specializes in helping people build multi-million dollar real estate portfolios through creative finance and planning. With a passion for researching and sharing the most important facts on real estate and economics, Kathy is a frequent guest expert on such media as CNN, CNBC, Fox News, NPR, CBS MarketWatch and the Wall Street Journal.
She also hosts The Real Wealth Show which is a featured podcast on iTunes with listeners in 27 different countries.
Kathy received her BA in Broadcast Communications from San Francisco State University and worked in the newsrooms of CNN, FOX, CTV and ABC-7. She's past-president of American Women in Radio & Television.
Kathy became a certified personal coach through the Coaches Training Institute in San Rafael, California. In 2001, she took the coaching process to television and produced a cable show called "DREAM" which followed the process of 6 people going after their dreams over 90 days.
Kathy noticed a theme on her Dream coaching show: most people didn't have time for their dreams when they are spending all their time at work to make money to pay the bills. Her show sponsor was a real estate expert and the segments they produced changed her life. After interviewing dozens of real estate millionaires, Kathy discovered their best strategies for creating passive income streams.
She and her husband bought numerous investment properties and since then learned the highs and lows of investing that can only come from hands-on experience. She is passionate about learning more and sharing that information with the members of Real Wealth Network and the listeners of The Real Wealth Show. Kathy loves the freedom that real estate investing can bring.
She is an avid traveler and enjoys hiking, rock climbing, skiing, figure skating and surfing. She lives in Malibu with her husband and their two daughters.
---
ALSO, RICH FETTKE WILL HELP YOU TAKE IT TO A WHOLE NEW LEVEL THIS 2016 - GET READY TO SOAR!
Rich Fettke
has helped thousands of entrepreneurs and salespeople improve their businesses and their lives. He is the author of Extreme Success and the audio programs FOCUS and Momentum. 
A pioneer in the field of business and personal coaching, Rich is past-president of the Professional & Personal Coaches Association and is former vice president of the now 17,000 member International Coach Federation (ICF). He also holds one of the ICF's first Master Certified Coach credentials.
Rich's work has been featured in numerous magazines and newspapers including USA Today, the Wall Street Journal, Self and Entrepreneur Magazine. He has also been a guest on every major TV network and on dozens of radio shows including NPR and the Dr. Laura Show. His diverse clientele includes IBM, Prudential, Century 21, Morgan Stanley and the United States Army.
The former owner of a large health club franchise, Rich has over 20 years experience in business start-ups, management and training.  He holds a degree in Business Management from Merrimack College in Andover, Massachusetts and is a graduate and former instructor of The Coaches Training Institute, the world's largest, non-profit and accredited coach training organization.
Today — in addition to his writing, coaching and speaking — Rich oversees the business development, systems and coaching for RealWealthNetwork.com. He is an active real estate investor and licensed broker.
As an adventure athlete, Rich has competed in the ESPN X-Games and is a record-holding bungee jumper, licensed skydiver, experienced rock climber, lifetime skier, addicted surfer, and hopeless distance runner.
He enjoys working and playing in Malibu, California with his wife Kathy and their two daughters.
---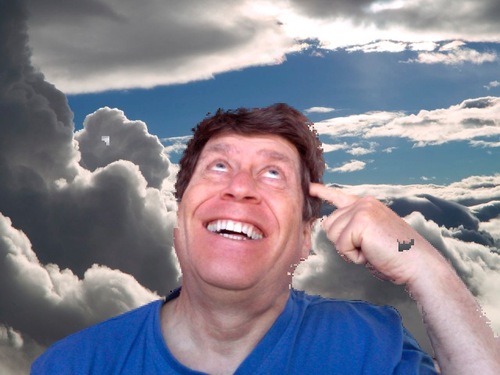 SPECIAL EXCLUSIVE!!! LEARN SALES TIPS TO SKYROCKET!!!
Claude "The Mentor" Diamond J.D. is The Author and Teacher of The G.U.T.S. Sales Method and Virtual Attraction Leads in Marketing for Real Estate Investors. He has been a Creative Real Estate Investor since his mid 20's and believes that this is the best business in the world. Why? This has allowed him to have the lifestyle and home business he always wanted. Claude is a transplanted NYC and NJ kid who lives half the year in San Diego and the other half in the famous (high Altitude 12,060 Feet) ski town of Winter Park, Colorado.
Claude is an unconventional, irreverent and humorous speaker who loves to make the audience learn and laugh during his interactive real world RolePlay presentation.

He has created his own million dollar business working from his home offices, drinking coffee in his moose Pajamas, while teaching others "How to Give Good Phone" and "Make Money Today" Philosophies.

Check out Claude's YouTube Channel:

https://www.youtube.com/cdmentor

Claude Diamond is the former worlds worst salesman! It wasn't until he learned the secrets of G.U.T.S. (Great Un-Conventional and Un-Orthodox Techniques of Selling) that his fortune changed for the better. Claude has been training his Mentee's in this unusual and unique sales training method one on one.
"I discovered a long time ago the only way to achieve financial success was through One-On-One Mentoring. I tried it all, I played by the rules. I went to excellent colleges and earned degrees in business and law. I attended all the seminars, bought all the latest information products. I had enough knowledge to be dangerous but never successful. Then one day I found my Mentor Max, everything changed fast and for the better. It worked for me, maybe it will work for you. 
----------------------------------------------------------------------
Why do most Creative Real Estate Investors fail? 
Because of: Strategy-Marketing-Sales
Sales is The Million Dollar Skill!
How to Control The Real Estate Sale and have fun with Cold Calls.

Never Ask for The Order, Never use a Script, It's Ok to Fire The Prospect.

Ms. Prospect, you're NOT allowed to think about it!

Convert all Cold Calls to Warm and friendly conversations.

Qualify the Prospect in 3 minutes or Less.

LAREIA Audience Bonus: Interactive Demonstration and Fun Sales RolePlays with The Audience.
Virtual Attraction Marketing in 2016
No more expensive and Low ROI mailers, yellow letters and Postcards.

Become a Content driven Marketer and stand out; make the Prospects come to you.

What is Blab, Periscope and Meerkat and how do I make Money with them in CRE?

Low cost or no Cost Marketing for Leads using Social Media.

Learn how to use the new Technology of Live Streaming.

How I use YouTube and receive all the leads I will ever need.
Is this you?
Prospects reject, manipulate and lie to you all day.

Cold calling turns your phone into a cactus.

Hearing things like "I need to talk to my spouse", "I need to think about it", "Send me more info", "Send me your contracts", "Call me in two weeks", etc.

Not getting enough qualified leads to go to the bank?

Still giving the same old tired, redundant sales presentation that doesn't work?

Still reading from old fashioned sales scripts? (So obvious to the prospect!)

Not utilizing the contemporary Art and Science of Persuasion & Influence in Sales?

NOT converting all cold calls to warm? (This is a biggie!)

Wasting your valuable time with unqualified prospects?

Wasting Gas going to appointments and no one shows?

Presentations and free consulting to people who "just want think about it"?

Pretentious & transparent bonding and rapport?

Subservient to the prospect's every whim?

Not giving good phone!

Sounding like a typical Salesperson who gets manipulated by the prospect all day?

Sending offers, contracts and information without firm upfront commitment?

The greatest Sin of all: Not making the income you deserve because you have lost control of the selling process. 

Social Media Marketing and LIVE streaming for Leads
---
PLUS, LEARN ALL ABOUT BUYING PROBATE DEALS FOR LESS!
Joining us from Florida is Manny Singh, Esq., owner of The Law Offices of Manny Singh. Mr. Singh will reveal how investors are able to purchase real and personal property at discounted rates through the probate process.
This information will truly motivate and inspire you to see real estate in a whole new way. We urge you to make an investment in your education and networking and join us for this incredible evening in Beverly Hills. Space is truly limited, so RSVP Today!  For any questions, please call us directly at: 805.693.1497
---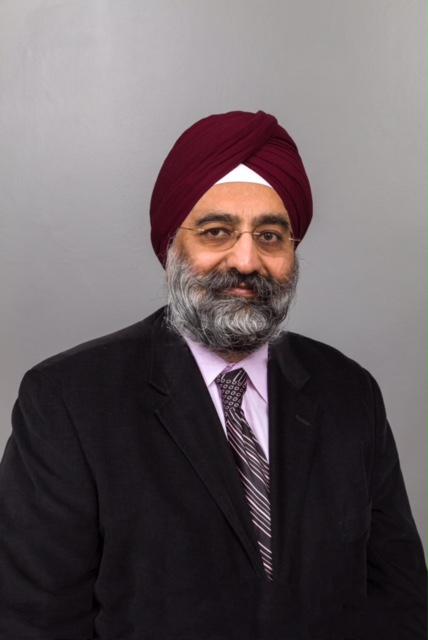 Manny Singh
Senior Partner at the Law Offices of Manny Singh
Manny received his law degree from the Shepard Broad Law Center at Nova Southeastern University in 1985. Prior to law school, he owned and operated a manufacturing company and several retail stores, experience he gained from helping run his father's businesses in Canada. In addition to running a successful law practice, he has continued as a successful entrepreneur and businessman founding his own realty and investment company, and mortgage corporation with affiliated offices in Florida and California. Adding to his scope of experience, he has provided counsel to investment groups based in the U.S., Europe, Far East and the Middle East, and has had ventures in the redevelopment of properties.
Mission Statement:
I enjoy assisting people in making their dreams come true, bringing people together and companies to the forefront. I also feel a sense of satisfaction in helping people work through their difficult times.

Noteworthy Mentions:
Mr. Singh has been featured in a local TV news report for his work with a Miami homeowner who was facing foreclosure.  Mr. Singh was able to work with a non-profit agency and together they were able to have the homeowner's mortgage payment drastically reduced.
Mr. Singh has also been featured in the Sun-Sentinel, for his efforts in defending a Broward County homeowner against a wrongfully filed foreclosure.  Mr. Singh discovered a technical defect in the Plaintiff's pleadings and eventually the Plaintiff was forced to dismiss their case.
A fixture in the South Florida bankruptcy community for over 30 years, Mr. Singh has helped thousands of homeowners file Bankruptcy and become free from debt.  Mr. Singh has also helped hundreds of homeowners defend themselves in foreclosure actions.
---
This is your chance to gain insight into the LOCAL real estate market as well as gain perspective of some of the top areas around the country to invest in. All guests receive TOP Investment publications.

Vital industry and "top insider" information will also be made available at this important event, such as:
1. Where can local investors acquire Private Funds and Hard Money Loans for Investing?
2. What are some Prime Areas to invest in the Local Market?
3. Where are Savvy Investors going to find top Cash Flow markets out of state?
4. What's going on at the Local Courthouse where all the auctions take place? 
5. Who are the TOP brokers and agents in Our Area and how can they help Investors find, secure and acquire those deals.
6. Learn about other Industry Events happening in California and out of state that are important to attend - Our friends host them. We promote very important industry events where hundreds of like-minded individuals unite for networking.
7. Meet the publisher of Realty411 magazine, who is a local real estate investor. One of her local deals appreciated over $250K in 18 months.
8. What areas are being scoped out by Local Investors? Find Out...
 All Guests Receive Our California-owned magazines, including:
Realty411, CashFlow Express & REI Wealth Monthly
  Meet Local Leaders & Industry Giants - We are California Investors

Influential Real Estate People & Business Owners Attending!!!

 Find Potential Partners, New Friends, Build Your Circle of Influence.
Remember Your Net Worth = Your Network!!

---

Our discussions cover a wide range of topics:
Commercial & Residential Real Estate * Private Lending * Raising Capital * Networking Tips to Grow Your Influence * Strategies to Increase ROI * Gain Perspectives on TOP Local & National HOT Markets * Fix & Flips * Buy and Hold + Wholesaling, Notes & More...

We have investors joining us from many states!

YOUR NET WORTH IS EQUAL TO YOUR NETWORK
We are hosting this event to help increase your contacts
and to further your potential in this industry, so don't miss out!
Also, Inside Our Publications Discover Finance Leaders

Our VIP Advertisers Include:
FirstKey Lending, LLC, Pacific Private Money,
Zinc Financial, B2R Finance, and Security National Mortgage
among others, learn about these financial resources.

Join Us to Learn About These Companies and More!
~~~~~~~~~~~~~~~~~~~~~~~~~~~~~~~~~~~~~~~~~~~~~~~~~

* Discover REI Wealth Monthly, our fully-interactive digital publication
developed for Apple enthusiasts by an investor from San Diego, California
* Learn Tips and Strategies on TOP Real Estate Niches:
Fix 'n' Flip, Wholesaling, Crowdfunding, Buy & Hold,
Local & Out-of-State, Private Lending, Commercial & Residential
 ~~~~~~~~~~~~~~~~~~~~~~~~~~~~~~~~~~~~~~~~~~~~~~~~~
FOR INFORMATION PLEASE VISIT:
CALL: 805.693.1497 | 24 Voice Mail: 310.499.9545
Realty411's main website at: http://realty411guide.com

 Hear the 411 About Us: CLICK HERE
JOIN OUT NETWORK AT NO COST...

 Get your hands on our new release of Realty411 Magazine, Private Money411 and CashFlow Express either by mail, or by picking up a free copy at one of our events or your local real estate group. Or, join our VIP list and you will be added to our database and receive one FREE issue! 
ARE YOU A VIP REALTY411 MEMBER YET? IT'S FREE CLICK HERE
      In addition, we publish a digital-only monthly called REI Wealth! Don't miss this:



No matter what, please mark your calendar so you don't miss out on this fantastic real estate and finance event. Our goal is to provide fantastic resources to help you learn about real estate or grow as an investor. We know your time is valuable, so we have wonderful books, magazines, and other gifts to give away.
Start the year off right with spectacular networking!!! Build NEW friendships and business collaborations with some of the industry's TOP Leaders. Plus, guests will discover new resources to FUND deals. Joining us are incredible speakers, sophisticated investors, and VIP Industry Leaders from across the country.

INFORMATION JUST FOR REAL ESTATE PROFESSIONALS!
** OUR FREE EXPO HAS TONS OF VALUABLE
INFORMATION * MINGLE WITH VENDORS **
NON-STOP NETWORKING!
Please bring plenty of business cards.
Meet with Private Lenders
 ** Speakers may vary due to schedule conflicts **
 Learn About Our NEW MONTHLY online-only magazine
LEARN ABOUT OUR ONLINE-ONLY REI WEALTH MAGAZINE! The newest addition to our Realty411 media company is here EVERY MONTH giving you the latest news and information in a NEW AGE ERA, learn about this new issue here.

LEARN FROM CLAUDE DIAMOND AT THIS MIXER.
Here is a bit more about Claude and a video below!
"I Mentor select individuals from all over the world in The Millionaire mindset. My motto is 'Success, One Person at a Time'."

I use to play by all the rules ! Good education-good jobs BUT Nothing worked.
I read all the books and have been to all the seminars. I attended good school and graduated with degrees in business and law. B.A. & J.D.

I hated my corporate jobs and discovered that working for someone else will always limit your income possibilities and feelings of self esteem.

Bottom line, I was frustrated and usually broke.

Then I found the one thing that worked for me and its called Mentoring. I met my Mentor Max and believe me nothing can take the place of being in an environment of success. My family and I live a wonderful lifestyle in California, Colorado and other places.

'Its amazing how wonderful life can be when you finally solve the money issue'

I work from my home office and have time for the important things in life. Family, Health, Skiing, Golf, Running and wonderful afternoon naps:-)

Rule: 'If you want to be a millionaire than work with one'

If there is one thing I have learned, its that Mentoring with the RIGHT MENTOR is the answer for many of us.
* Realty411's CEO/Publisher *
 Meet Our Local Publisher
 (Local Mom, Journalist and Investor)
I love real estate!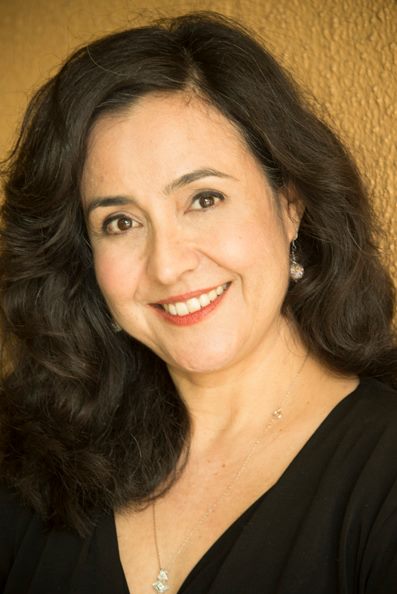 In addition to my career as a real estate investor and publisher, I am also a licensed real estate agent in California and produce free expos around the state and throughout the nation. 
Come discover techniques that can help YOU understand real estate and skyrocket your portfolio.
TRUE STORY: I met my own "personal" private lender at one of my events in Orange County, California, a few years ago. He lent me $150K to close one deal in Los Angeles. Now, he wants to lend me $300K to participate in more transactions with me, plus he became a good friend. Real estate is about building relationships.

The publications, events, expos and mixers produced and promoted by Realty411guide.com, reWEALTHmag.com, CashFlow Express, REI Wealth Monthly and/or their owners, employees, agents, and affiliates (collectively "411") are for informational and entertainment purposes ONLY. The information and presentations provided therein do not constitute an offer or solicitation to buy or sell securities or real estate. Please be aware that real estate investing is VERY RISKY. 411 is not responsible for any of the information provided and/or statistical data presented, and 411 does not represent that any information or opinions expressed and data provided reflect the opinions, advice and research of the publishers, editors, columnists, vendors, speakers, sponsors, or guests who are in attendance at the events, and do not reflect the opinions, advice or research of 411. By attending 411 events you acknowledge that the investment strategies mentioned may not be suitable for you, that any real estate investment is inherently risky, that all investments are subject to risks, which could result in the entire loss of your investment, and that 411 is not responsible for any losses or outcome of any investment made by you from or after 411 events, or as a result of contacts made at these events as well as after reading 411 publications. You personally are 100% responsible for your due diligence, for all investment information and for all decisions with respect to any potential investment or transaction. 411 does not endorse, and has not performed due diligence on any of the columnists, advertisers, vendors, speakers, sponsors, companies and guests who appear at our events or in our publications. The information presented at any 411 event related to any potential real estate investment is general in nature and does not constitute legal, tax or investment advice. 411 strongly recommends that you seek the advice of your trusted attorney, broker, CPA and/or financial adviser before taking action as an investor. If you have had an unpleasant experience with a speaker or company sponsorsing our current or past expos, please contact us: (805) 693.1497.
**Real estate, and all investing, is risky and may result in the entire loss of your principal investment. PLEASE invest responsibly. **
When & Where

Wolfgang's Steakhouse
445 North Canon Drive
Beverly Hills, CA 90210


Thursday, February 11, 2016 from 6:00 PM to 9:00 PM (PST)
Add to my calendar
Organizer
Realty411 Magazine & Marketing

* Event Organized by Realty411 *
Based in Santa Barbara County, Calif., Realty411 publishes online and print magazines, e-newsletters, produces expos, and mixers around the United States. Their mission to educate and empower everyone from all walks of life to invest in real estate. The media/marketing company is owned by a real estate investor and licensed California real estate sales agent. Realty411 currently reaches more personal investors around the nation with their in-house expos and events than any other realty investor publication in the world. Many expos are charity events where awareness and donations are raised for numerous worthwhile organizations, which focus on children, assisting the homeless, victims of domestic violence, and animal welfare.
For information, call: 805.693.1497 or visit http://realty411guide.com/events or
our new expo website: http://realty411expo.com
To contact us directly, call: 805.693.1497 or realty411magazine@hotmail.com
Save
VIP Mastermind Mixer in Beverly Hills - Skyrockect Your Success in 2016 with Realty411's VIP Network!