Description
VIP/Celebrity VIP Area for the Orlando Cuban Sandwich Smackdown: Schmooze with VIP/Celebrity Judges, Hosts, Media. Actors, local leaders and more! Enjoy sampling of the contest entries! Who makes the BEST Cuban Sandwich in Metro Orlando!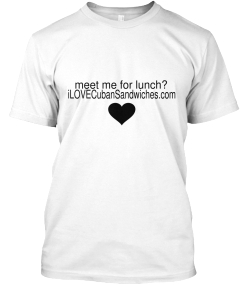 VIP Lounge @ Orlando Cuban Sandwich S...
$21.99
We partnered with Teespring to create some awesome merchandise for this event. Show your support and look good wearing it. Check it out!