Description
The first ever Food Truck-Off event is coming to the Woodstock Square...thanks McHenry County Living!
To celebrate, Mixin Mingle is hosting a VIP Lounge where you can sample craft brews and cocktails, enjoy live music, bring in your food truck scores and nosh on them, and use our indoor plumbing (because nobody likes port-a-potties).
Get your tickets before they sell out, we can't guarantee you will be able to buy them at the door.
21 and Over Options:
Rendezvous Bistro
3 craft beers (to be announced)
2 craft cocktail infusions
- Hot Mango with jalepeno infused Vodka
- Raspberry Mojito with raspberry puree, fresh mint, lime, simple syrup and Rum
Pipeworks Brewing Chicago, Illinois
Leaky Keg Brewing Rolling Meadows, Illinois

Pale Hombre - American Pale Ale
Juicy Situation – New England Style IPA
Autumn Drips – Oktoberfest Lager
Side Lot Brewery Wauconda, Illinois
Designated Driver/Under 21 Options:
2 craft non-alcoholic "mocktails" (Hot Mango and Raspberry)
Water & Sodas

LIVE MUSIC:
Enjoy acoustic songs from Cassandra Vohs-Demann & Donna Brooks
PHOTOS:
Here's a picture the 16oz party glass. The keepsake glass you take home will have the Truck Off Woodstock, Mixin Mingle, McHenry County Living, Rendezvous Bistro and brewery logos.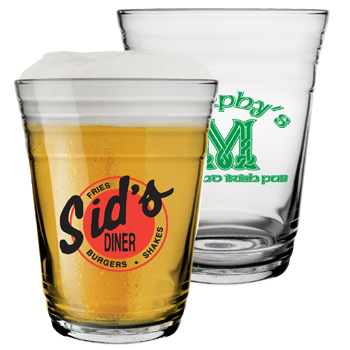 LINKS:
McHenry County Living TRUCK OFF WOODSTOCK event page on Facebook
McHenry County Living TRUCK OFF WOODSTOCK Eventbrite Registration
See you at Truck Off!