Description
Cognitive Builder Faire is headed to New York City May 12th through 14th! CBF is a 3-day conference filled with keynote speakers, workshops, roundtable discussions, breakout sessions, receptions and much more! The core focus of this major event, sponsored by IBM, is to kickstart your cognitive business journey and join the innovative community of application builders for an amazing 3-days of learning and discovery!
Join us for a fun-filled night of cocktails, mixing and mingling at Galvanize's brand new NYC campus as we kick off the conference! We can't wait to see you!
AGENDA
6:00 - 6:30 Check-in
6:30 - 7:00 Keynote with Matt Kamen, Foursquare
7:00 - 8:00 Networking and Computer Setup
8:00 - 8:30 Closing Remarks
8:30 - 9:30 Team Formations
About the Keynote Speaker:
Matt Kamen, VP, Engineering, and Head of Enterprise, Monetization, and Core Technology at Foursquare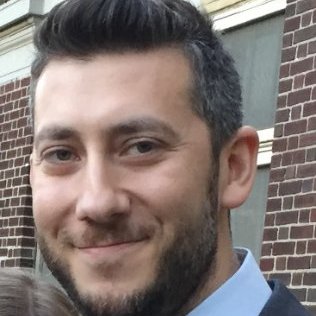 As vice president of engineering and head of enterprise, monetization, and core technology, Matt oversees some of Foursquare's most distinctive work, including our revenue-driving engineering products—Pinpoint, Attribution, Foursquare Analytics, Native Ads and our Places developer tools—as well as Pilgrim SDK, the venues database, and all of our data science and machine learning teams. Prior to joining Foursquare in 2011, Matt worked in search and web technologies for Goldman Sachs. A musician at heart—he plays the bass—he's also a luthier. Born and raised in Manhattan and a Harvard graduate, he now lives in Washington Heights with his family.
---
Event Sponsor

Master the art of data science with IBM Data Science Experience
Solve your toughest data challenges with the best tools and the latest expertise in a social environment built by data scientists. Get more information and sign up for your 30 day free-trial here: https://datascience.ibm.com