VIP FRIEND PASS! Just Between Friends Middletown Holiday event 2017
Sales Have Ended
Registrations are closed
This sale has ended, please visit our facebook page to find out about our next event. Facebook.com/middletowndoverjbf
Sales Have Ended
Registrations are closed
This sale has ended, please visit our facebook page to find out about our next event. Facebook.com/middletowndoverjbf
Description
WELCOME FRIEND!

If you are seeing this then YOU received this VIP FRIEND PASS from a FRIEND! CONGRATS!

Join us for an amazing weekend of Sales, and fun!
Not only do we have over 150,000 children's, maternity and household items just in time for the holidays! Shop Toys, clothes, shoes and more.

YOU've got an IN! That's right!

This is not only a free admission pass but it is a pass to join us during our MOMMYS NIGHT OUT!

We are open from 8a-8p on Saturday, it will be full price for the public but YOU can get deals at 50% off Starting at 3pm!

Join us during this special 50% off Presale on Saturday Night from 3:00pm-8pm.

You MUST bring this pass in to get a VIP bracelet that allows you to get your items (without a star) @50% off!!


Sale details:
Huge Children's and Maternity Consignment Event
JBF Middletown Holiday Sales Event 2017
November 10th (Adult only ticket presale) 1-8p
Noember 11th 8a-8p (With this ticket you can get 50% off non-star items starting at 3pm!!)
November 12th 8a-3p 50% off day

Our Events have over 100,000 items!!!
General Admission is $3 at the door. Don't pay $3! REGISTER here and get in FREE!
You must bring a copy of this ticket with barcode to the event.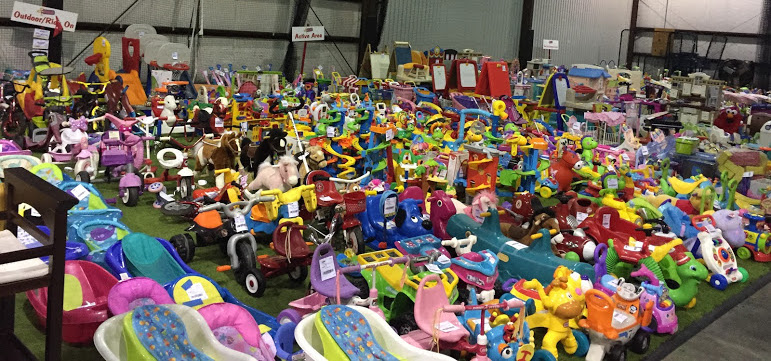 ---
SELL AT THE EVENT! Become a consignor by registering HERE for your consignor ticket and drop off time.
LIKE us on Facebook at Facebook.com/middletowndoverjbf

Join our Middletown event page to share with your friends and register for big contests leading up to the Event!

---

We offer UNLIMITED RE-ENTRY!
Once you register for a presale pass you can re-enter the sale at ANY point to shop again. Just show your receipt at the admission desk for re-entry.
You won't believe how many deals are walked past or looked over.
Come back throughout the sale to find more amazing items!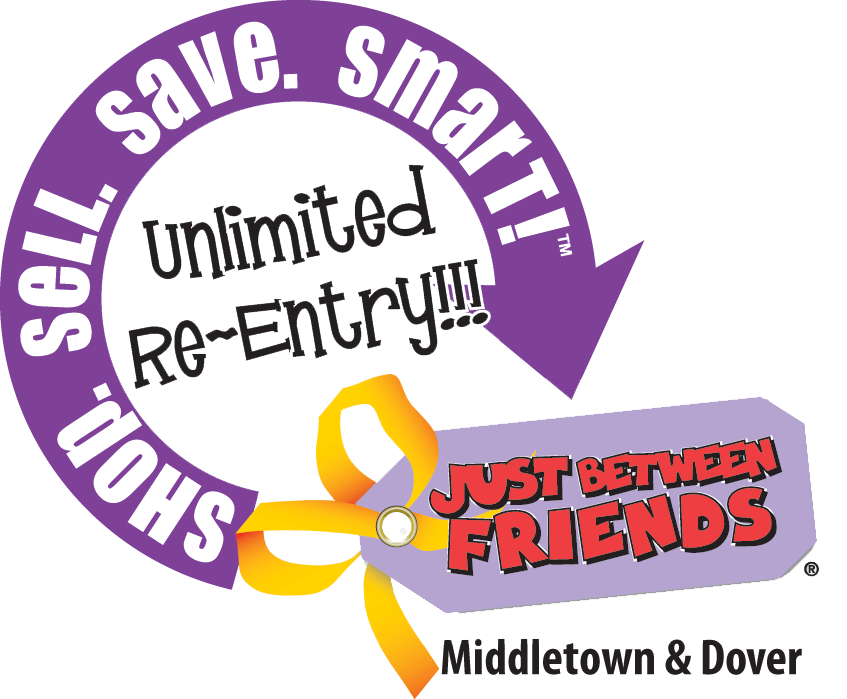 ---
Further details on www.middletowndover.jbfsale.com
We look forward to seeing you at the sale!
Have questions about the Middletown Holiday 2017 Just Between Friends Event? CALL ME, TEXT ME, EMAIL ME! I am here to help!