VIP Flight Deck 2018 - Offutt AFB "Defenders of Freedom" Air & Space Show
Description
Join us for an exclusive front row experience at the Offutt AFB "Defenders of Freedom" Air & Space Show VIP Flight Deck!
Enjoy:
- Private seating area on the flight line for front row viewing
- Private restrooms located close by
- Large tent to protect from the elements
- Breakfast, lunch and snacks throughout the day
- Soft drinks, water, tea and coffee all day

- Preferred parking
- Tickets available to the general public. Military ID NOT required for access.
---
Menu:
Breakfast:
Assorted doughnuts, rolls, and muffins
Scrambled eggs with ham
Orange juice
Lunch:
Hamburgers, hot dogs and chicken breasts
Snacks:
Popcorn and pretzels


---
You can find more information on the official Offutt Air Show Facebook page:
https://www.facebook.com/theoffuttairshow/
Details on exciting aerial performers:
http://www.offuttairshow.com/air-performers.htmlhttp://www.offuttairshow.com/air-performers.html
---
Preferred parking:
VIP Flight Deck ticketholders will enjoy preferred parking. Plans are subject to change. Up-to-date information will be sent to ticketholders prior to the event.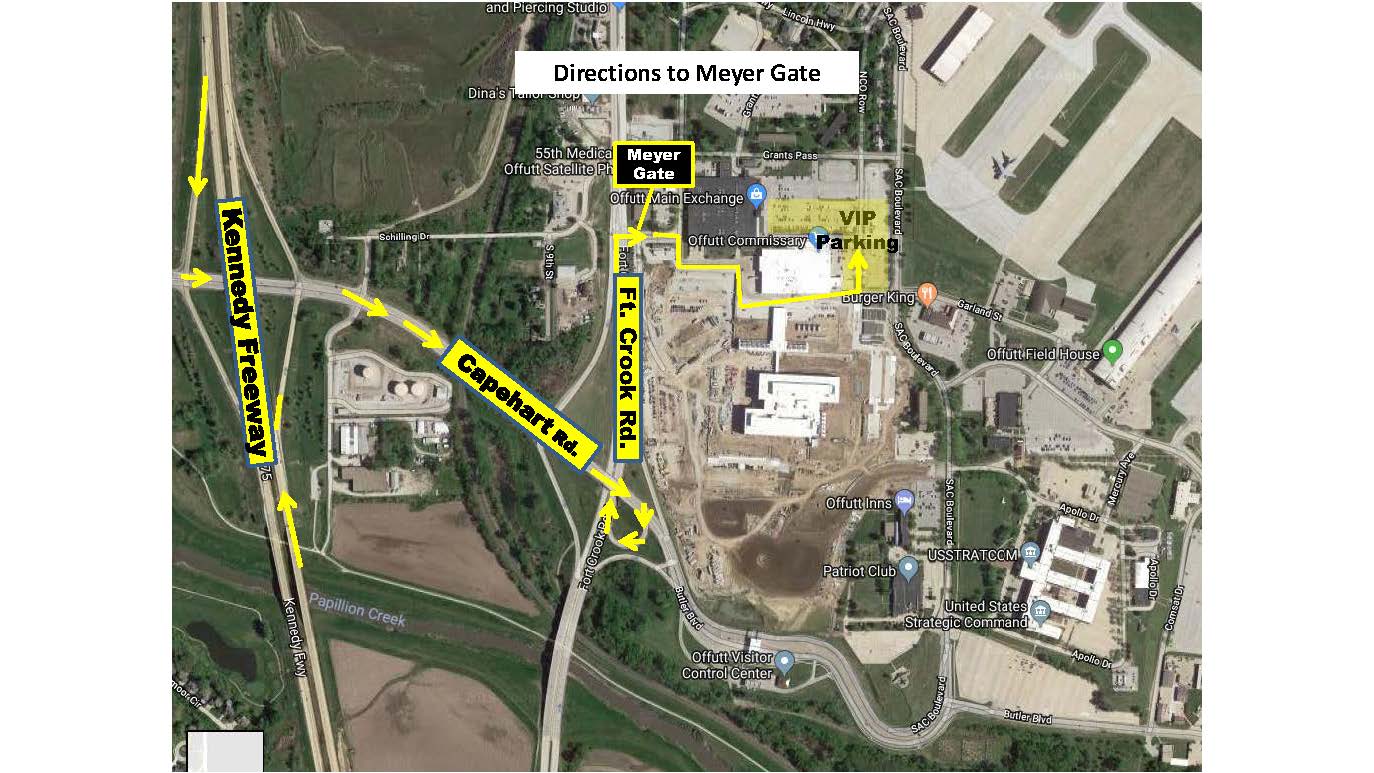 **By attending FSS events, you understand that photos and video will be taken. Images and video of FSS event attendees may be used in future event promotions and materials. Thank you for your support!