Exclusive Private VIP party, free food, win multiple prizes, meet and greet surprise guest artist.
About this event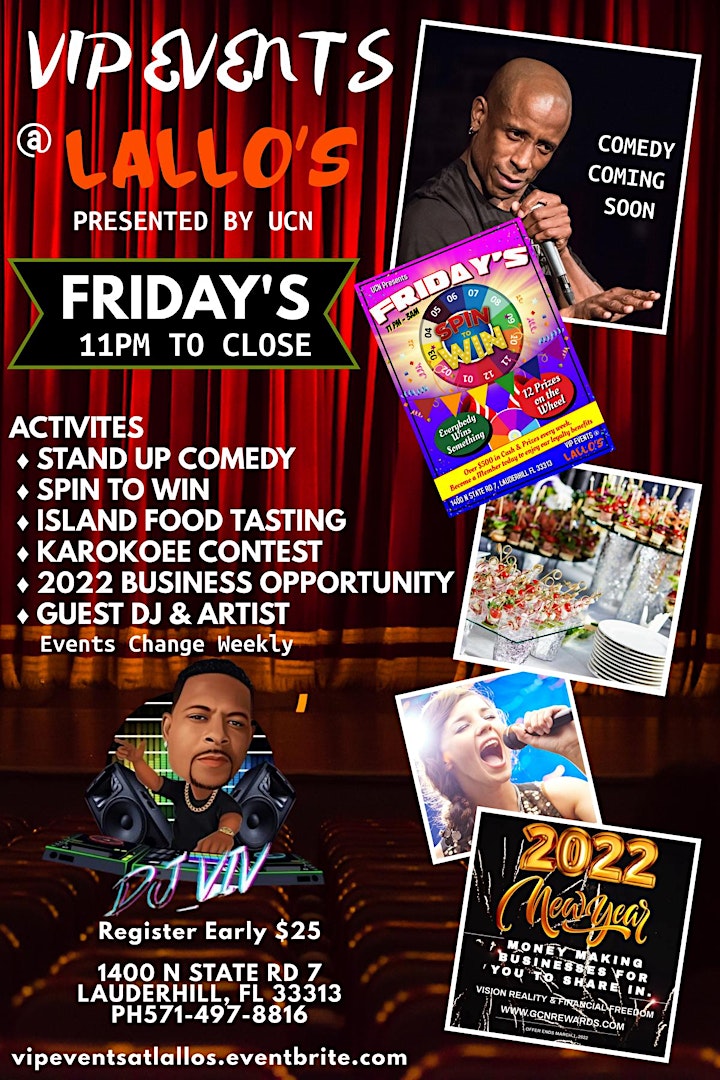 A meet and greet party for entrepreneurs, business leaders and social media influencers to connect, party, eat with great music and surprise guest artist and performances.
- Party Start at 10PM cock tail and hors d' oeuvres
- Pick 12 participants to spin the wheel.
- DJ sound off
- Free Sample Food serving starts at 11 PM
- Guest artists showcase 2AM
Learn more about our 2022 business opportunity where you can make up to $500 per month starting March 2022. Visit www.usacaribbeannetwork.org/vip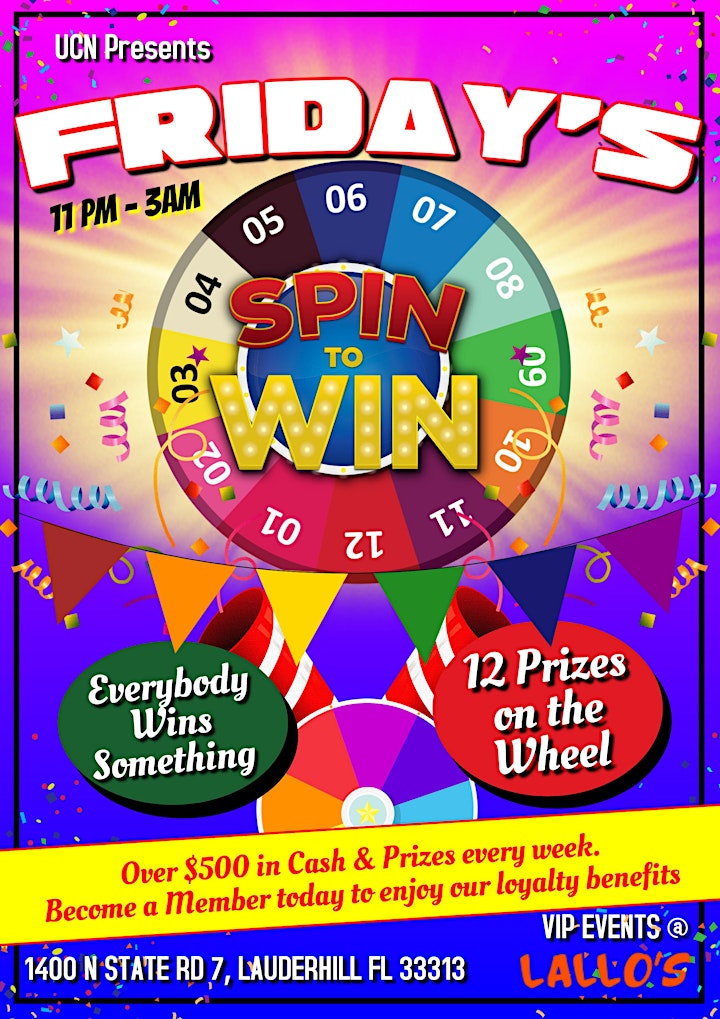 Organizer of VIP EVENTS @ LALLOS
UCN: A Brilliant Platform To Connect People With Free Income Sharing From Multiple Income Streams By UCN.
The USA Caribbean Network is a renowned business development company that encourages even the most ordinary people to be a part of a brilliant community and enjoy the Residual as well as Passive income offered by the platform. 
The best thing about UCN is that they are encouraging about different businesses irrespective of the industry. A wide range of entrepreneurs has received immense support from these guys to establish their brand in the market. There is no affiliate marketing or selling involved in the process. The entire process is extremely transparent as the sole aim of the company is to promote, build and advertise various businesses and make them a common name in the industry within the shortest period of time. All fees, commissions and sales profits can be shared, once the money is deposited in the community.
Global Press Release Click Here