Description
VIP Exclusive At ACE Destiny Summit SG 2019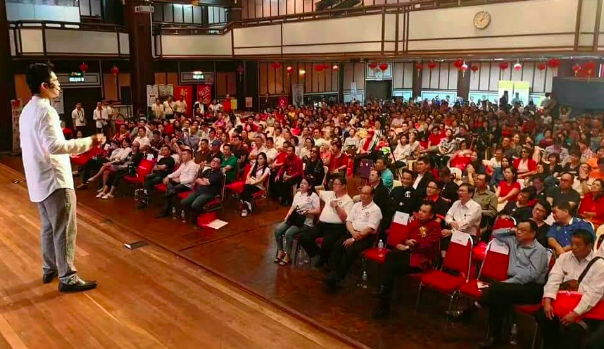 At ACE Destiny Summit 2019, You Will Discover…
• "Secrets Of Numbers": How To Decode Our Birth Date And Reveal Hidden Talents In Order To Know How To Take Advantage Of Opportunities To Achieve Success In Life.

• How To Use Dr Tong's "Secrets Of Numbers" To Profile People Around Us And Know More About Them Without Even Talking To Them!

• A Deeper Understanding Of Ourselves Without Taking Any Personality Test or Surveys!

• Your Life's Journey Depends On What Your Future Holds
• Discover Your Identity Blueprint To Achieving Your Life Goals
• Learn How To Automate Your Money - Let It Work For You!
Alongside Dr Tong, there will also be other expert speakers that can help you discover how you can achieve success in all areas of your life: Personal, Inter-Personal, Money, Family, Career, Relationships, and Health.
And Get These Bonuses When You Attend!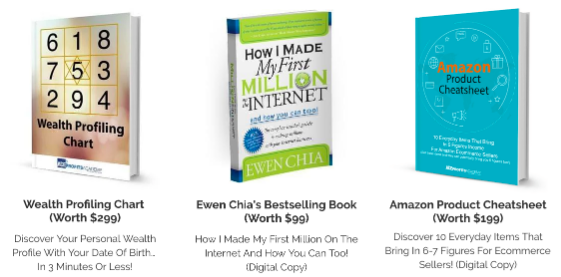 #1: Wealth Profiling Chart (Worth $299)
-Discover Your Personal Wealth Profile With Your Date Of Birth… In 3 Minutes Or Less!
#2: Ewen Chia's Bestselling Book (Worth $99)
- How I Made My First Million On The Internet And How You Can Too (Digital Copy)
#3: Amazon Product Cheatsheet (Worth $199)
- Discover 10 Everyday Items That Bring In 6 Figures For Ecommerce Sellers!
Date: 20th & 21st July 2019, Saturday & Sunday
Time:

9 am to 7.30 pm for both days. (Registration starts at 8 am)
Venue: Suntec Singapore International Convention & Exhibition Centre, Level 3, Rooms 331-332.


VIP BONUS!!!
When You Purchase The VIP Ticket For Just $9.90, You Can Get Access To:
1. Physical Copy Of Dr Tong's Wealth Profiling Chart Fully Plotted Out With Your Date Of Birth (Your chart will be plotted based on your birth date, printed out for you, and you just need to collect at the summit)
2. VIP Registration For 2 Days (You will cut queue and register fast for the summit! No waiting!)
3. VIP Seats For 2 Days (You get the best seats for learning!)
4. ACE Notebook and Writing Materials (So you can record down all the secrets you get from the speakers for two days!)
5. Snacks And Hot Beverages (For you to enjoy learning comfortably for the entire 2 days summit)
6. $20 Cash (For your 2-days lunch or transport expenses)
All the above for only

$9.90!
This is a no-brainer deal. We are doing this so you can enjoy the entire Ace Destiny Summit without any worry on food or transportation.
VIP Tickets are Limited, And End Anytime Without Any Notice.
So Quickly Upgrade To VIP Ticket Below Now!