Event Information
Location
Tech Code
385 Moffet Park Drive Ste 105
Sunnyvale, CA 94089
Description
ADDRESS FOR TECH CODE IS 385 MOFFETT PARK DRIVE SUITE 105 SUNNYVALE
LOOK FOR BUILDING WITH WORD ATRIUM ON FRONT


___________________________________________Produced by

Angel Launch
, leading producer in Silicon Valley of tech events for startups and investors in partnership with Tech Code. For more info call:

Angel Launch 310 621-6850 or Info@angellaunch.com

PRESENTING STARTUPS:
8 Minutes: (1) Endiatx (2) Novo Vivo

5 Minutes: (1) GRAMedical LLC (2) CINEMOOD (3) Knowbella Tech (4) Super Happy Fun Fun (5) Insynctive, Inc.

3 Minutes: (1) HyperKey, Inc. (2) Loose Cannon Systems (3) ADVRTAS (4) Anaflash (5)Omnipresence

30 Seconds: (1) Fathhome, Inc (2) Beyond Earth
Are you a tech startup seeking seed, early or mid stage funding from angels for software, hardware, apps, devices or platforms?

Are you an investor or corporate partner looking to meet other investors to share ideas or raise funds for your next round, and meet promising startups and other investors? by Angel Launch, leading producer in Silicon Valley of tech events for startups and investors in partnership with Tech Code. For more info call: Angel Launch 310 621-6850 or Info@angellaunch.com

INVESTORS APPLY FOR COMP TICKETS
Our events are free to accredited investors (angels, VCs, corporate or strategic) once we verify your status subject to our discretion. Send email to info@angellaunch.com for a comp code. You must send us link to Angel List or Linked In so we can verify you are active accredited investor. We invite investors to give introductions before dinner.
Types of Tickets:

Basic $10: Attend program, excludes dinner and fastpitch to investors

VIP $25: Attend program, dinner and drinks, fastpitch to investors

Comp Investor: Must be verified accredited or corporate investor subject to our approval.

Pitch: Includes 3 VIP tix, pitch to audience, and shared demo table

MEET INVESTORS SEEKING STARTUPS IN THESE MARKETS:

SOFTWARE and SAAS
Consumer and Enterprise Apps, Platforms, AI, Machine Learning, Blockchain, Entertainment, Big Data, Smart Cities, Mobile, Security

HARDWARE
Internet of Things, Hardware, Chips, Robotics, Sensors, Devices, Core Technologies

HEALTHTECH
Biotech, life science, ag tech, medical devices, food tech, cannabis, health care services and operations
REGISTERED INVESTORS ATTENDING:

500 Startups, Partner, Robert Neivert

Agroecology Capital GP, Civik Denjoy

Allegis Cyber, Associate, Yutaro Kawaoka

BHG, Investment Manager, Michael Gurevich

Cure Ventures, Partner, Janice Hou

Einstein Ventures, General Partner, Hidir Mag

GE Appliances , Innovation Manager, Yaping Cheng

Global Vision Silicon Valley, CEO, Angel, Mark Iwanowski

Intel, Director of Engineering, Rex Chen

J-Angels Investor,| Advisor | Tech Exec | Board Member, Gil Frostig

Keiretsu Forum , Member Investor, Marco Salvadori

Kyto Technology, Director ,John Racioppi

LTX VC, General Partner, Sergio Marrero

Lyon Enterprises, LLC Founder , Bradley Lyon

Ofilm Group Co., Ltd. VP, N. America Market Dev/Corp. VC Tristan Joo

Paulson Investment,Vice Presiden,t Roy Liang

Plug and Play Ventures ,Investor ,Rohit Gupta

Sand Hill Angels, Investor ,Steffen Bartschat

Silicon Valley Venture Growth Partners, Partner, Michael Louis

Sparx, Investor, Jonathan Yan

Sparx, Investor, Seiji Miyasaka

Touchdown Ventures, Associate, Maitree Mervana

Unusual Insights, Angel Investor, Rishi Khullar

VU Venture Partners, Investor, Noreen Brar

VU Venture Partners , Associate, Tristan Jennings

ZGC Capital Corp, Head of Investment & Operation, Mengyao Ella Li, PhD

_Tom Vogelson, Angel and LP in Kyto Technology and Life Sciences.

_________________________________________________
PROGRAM:
3:00-3:30 Registration, Networking, Snacks

3:30-4:15 New Compelling Business Models for AI

Speaker: Kartik Gada, Stanford Instructor and Investment Banker
This session, as taught in a class exclusive to Stanford University, will change the way that attendees think about AI, its implications for jobs, and how the entrepreneur can use AI.
AI has become the premier tool for accelerated business profitability and technological disruption of almost every other business.
4:30-5:15 What VCs look for in Early Stage Investing and Top Trends in AI, Blockchain and Crypto to Watch
Speaker: Robert Neivert, Partner, 500 Startups

5:15-6:15 Investor Introductions and Startups followed by FastPITCH
STARTUPS PRESENTING:
8 Minutes: (1) Endiatx (2) Novo Vivo

5 Minutes: (1) GRAMedical LLC (2) CINEMOOD (3) Knowbella Tech (4) Super Happy Fun Fun (5) Insynctive, Inc.

3 Minutes: (1) HyperKey, Inc. (2) Loose Cannon Systems (3) ADVRTAS (4) Anaflash (5) Omnipresence

30 Seconds: (1) Fathhome, Inc
Here is how FastPitch Works:
Investors will sit in chairs around the room with a chair facing them. Startups wait in line, and every 2 minutes you can sit and pitch with a new investor for a total of 10 minutes. Investors who like your project can ask you for follow up during the reception.

6:15- 8:00 Networking Reception and Demo Showcase
_______________________________________
STARTUPS SEEKING FUNDING, REGISTER TO PITCH
Just register to pitch on this page for your number of minutes. You get to pitch for the minutes you select which includes a free shared demo table. You also get 3 tickets with pitching.
HOST A DEMO EXHIBITOR TABLE
Host a demo table during networking to meet investors; customers, and partners. Includes Wifi and outlet . All startup pitch presenters get a free demo table
JOIN OUR FACEBOOK PAGE www.facebook.com/angellaunchevents
Follow us on Twitter.com/angellaunch
MARKETS WE COVER
Here are markets we cover for consumer and enterprise apps, devices, services and platforms since investors attend from these markets. If you don't see your market here, give us a call and so we can add 310 6216850 info@angellaunch.com
Aerospace

Agriculture

AI and Robotics

Automotive and self driving cars

Biotech/Life Science/Medical Devices

Blockchain/ICOs

Cannabis

Clean tech

Consumer electronics apps and devices

Drones

Embedded systems

Entertainment: Games, music, video, tv

Enterprise apps and services

Environmental controls and Energy

Food tech

Health care, wellnses, medical devices

Home automation

Internet of Things

MEMS/Sensors

Manufacturing

Media and entertainment

Military and defense

Mobile apps

Security

Sensors

Smart grid / smart cities

Transportation

Virtual reality
________________________________________________________
SPEAKER BIOS

ROBERT NEIVERT, PARTNER, 500 STARTUPS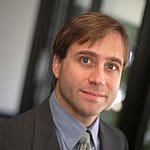 Robert is a veteran of nine companies. Twice as CEO, and multiple times as CFO, COO, and heads of sales and marketing organizations. He holds a BS, MS in Engineering from Stanford as well as BA & MBA degrees. Robert also teaches martial arts at Stanford.
______________________________________
KARTIK GADA, INVESTMENT BANKER and STANFORD INSTRUCTOR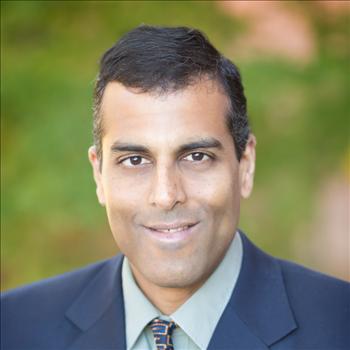 He has 20 years of experience across investment banking, hedge funds, and technology business unit management. He also teaches two of the most popular finance and technology classes at Stanford University. At Woodside Capital, his focus is on Artificial Intelligence, FinTech, and other advanced, high-impact technologies.
He was previously a Managing Director at Reliance Capital. Before that, he founded 3D Strategies Management, a commodities futures hedge fund that was among the highest returning small funds during that period, with portfolio returns of 70%/year from 2009-13. Earlier, he was a Director at Netgear, responsible for the full P&L of the $250M consumer products division, launching 14 of Netgear's 20 biggest products at the time.
Kartik is the author of a widely read book on the new economics of technology, The ATOM (http://atom.singularity2050.com/), that has been featured in a Google Talk, multiple television programs, and numerous keynotes, including at the European Union in Brussels, Belgium. The two classes he teaches at Stanford University are devoted to the New Economics of Disruptive Technologies.
Kartik has an MBA from the University of Michigan, Ann Arbor. He additionally studied engineering at Stanford University and Case Western Reserve University.

___________________________________________________________________
Our Incubator provides startups with competitively-priced office space and low-touch assistance that they need to build, sell and scale their products.
We accept venture backed technology companies and service providers. Low-touch perks include co-working space, private offices, conference rooms, refrigerators, a break room, event space, wi-fi and more all conveniently located on Moffett Park Drive in Sunnyvale.
If you are a venture backed startup, please contact us for more information. One of our team members will contact you within 24 hours
Join TechCode's incubator in 385 Moffett Park Drive, Sunnyvale, CA 94089 and become a part of the TechCode global network.
Benefits and Rental Details:
Our Dedicated Desks Available at $400/per month

Private Offices Available at $800/per desk

24/7 building access

On-site parking

Conference room access

Full kitchen access with complimentary amenities (coffee, tea, snacks, etc.)

High speed wifi

Event space
---
GDPR Requirements:
If you are a resident of an EU country, Switzerland or UK, we comply with the GDPR rules. You must give us consent to send you marketing materials after you register for this event. We will not distribute your data to anyone other than the event sponsors and hosts for marketing.

REFUND POLICY
We do not offer refunds but you can transfer to others or get a credit towards a future event with 24 hours notice of cancellation.


Date and Time
Location
Tech Code
385 Moffet Park Drive Ste 105
Sunnyvale, CA 94089