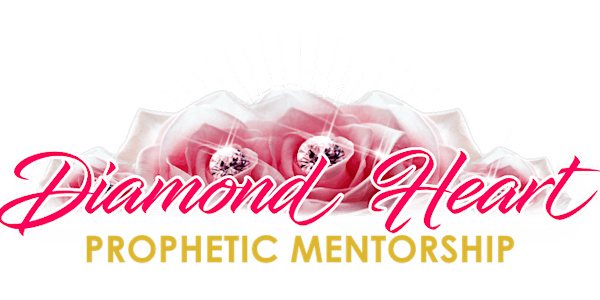 VIP "Diamond Heart" Strategic Mentorship Day
VIP DAY: 1-to-1 Mentorship & Coaching Day Strategizing How to Amplify Your Brilliant Brand, Create Thriving Results & Generational Wealth
About this event
LIFE-SHIFTING VIP "DIAMOND HEART" MENTORSHIP DAY
SPEND ONE FULL DAY (8 hours) DIVING DEEP INTO CLARITY, PURPOSE & ACTION STEPS TO RELEASE YOUR PRECIOUS TREASURES & GIFTS ON THE INSIDE, AND TAKE YOUR BRILLIANCE TO THE NEXT DIMENSION.
"I will give you hidden treasures, riches stored in secret places, so that you may know that I am the LORD, the God of Israel, who summons you by name." - Isaiah 45:3
I am inviting, a select few women to work with me, who are ready and committed to "changing the game" of their lives, decluttering emotionally, getting clear, leaping over walls of resistance, owning their voice and sharing their empowering brilliance on purpose with the world to make a difference and create generational wealth!!
Your Strategic "Diamond Heart VIP DAY" Is All About You Going To The Next Level.
Start your fun, loving, creative & transformational VIP DAY with opening your special "VIP Diamond Heart" GIFT BOX!!
This full day of engaging, clarifying, mapping, planning, coaching, mentoring and strategizing will include a workbook, prayer, Q/A and lunch supporting you to reset, get the breakthroughs and bold winning results to thrive and prosper in this new norm.
Your engaging VIP DAY will illuminate and focus on the 5 Transformational C's:
**CLARITY - get free of limiting beliefs, believe bigger and get clear on purpose.
**CONFIDENCE - get bold with a "Winning" mindset and become intentional about owning your birthright to prosper and create wealth.
**CREATIVITY - get inspired, innovative and creative to develop the NEW Thing for your next level in the Marketplace.
**CONSULTING/COACHING/MENTORSHIP - get wisdom, get wise counsel, get feedback and get understanding to elevate and change the game.
**CASH PLAN OF ACTION - get moving to the next-dimension with an intentional profitable plan of action.
Lets Collaborate and Position You To Take Your Brilliance To The Bank.....
This is a creative 1-on-1 exclusive way to get the clarification, revelation, affirmation, impartation, activations, coaching and mentorship you have been seeking. You will be inspired to pick up the pace with momentum accelerating forward to the next-dimension, and achieving the life-changing results you desire.
I will work with you exclusively to take your great ideas and help you to develop a strategic plan that is simple but yet brilliant for establishing, branding, marketing and bankrolling your brilliance.
Invest In YOU Today!
What one breakthrough coaching client said.........."I am truly grateful for my BREAKTHROUGH. To God be the glory for how awesome God is. So looking forward to completely becoming the woman of God He has created me to be. God is marvelous. Thank you Apostle Lougenia." - LJ Sanders
For more raving reviews, visit @ www.trailblazingtransformations.com
Dr. Lougenia J. TrailBlazer Rucker
Divine Diamonds Ministries | www.divinediamondsministries.ning.com
Trailblazing Transformation Coaching Services | www.trailblazingtransformations.com