Description
18 and over only.
---
Video samples at: www.DangerCircus.com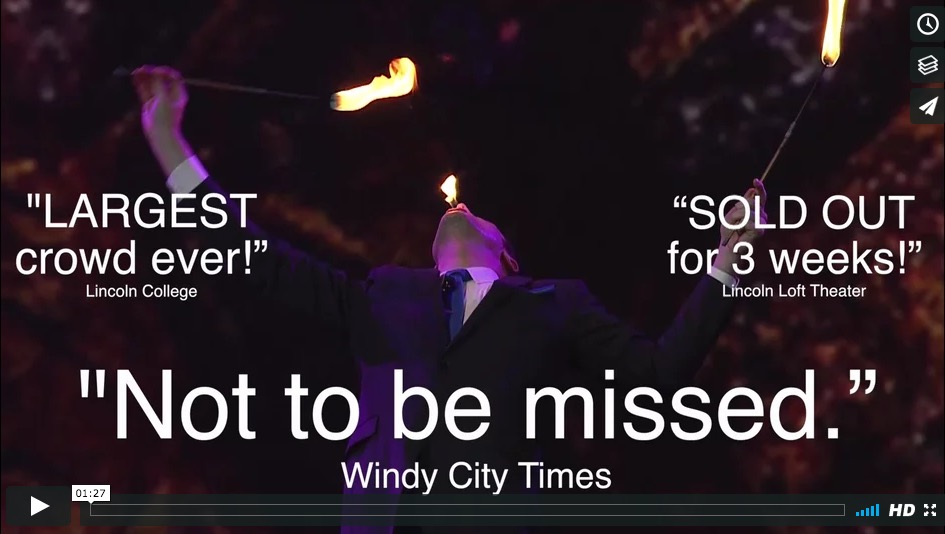 ---
A MODERN VAUDEVILLE SHOW!
Danger Circus presents a 90 minute show that features fire eating, glass walking, knife juggling, dangerous escapes, and a unique blend of insanity and comedy.

Three world-renowned performers:
a juggler
a magician
a circus freak
Welcome you to join their world of secret histories, astounding talent, and, most of all, wonder.
This 90 minute show of fire eating, illusion, and unbridled skill will have you asking yourself, "How do they DO that?!"
---
"SOLD OUT!" Circque Amongus, Livonia, MI
"Great show, can't wait to book another date." Lake Forest College
"SOLD OUT for 3 weeks!" The Lincoln Loft Theater
"... a knife-juggling, fire-eating, glass-walking, chainsaw-filled night on the town" Nick Digilio, WGN Radio
"The show was performed in front of our LARGEST crowd ever!" Jeff Nelson, Lincoln College