Description
WE WILL HAVE A STANBY LINE
IN THE VEIN OF SUNDANCE & TORONTO INT'L FILM FESTIVAL.
WE URGE TICKET & BADGE HOLDERS TO BE IN THEIR SEATS 10 MINUTES PRIOR TO SCREENING TIME AS WE WILL OPEN THE EMPTY SEATS UP TO-STANDBY LINE.
FOR FULL SCHEDULE PLEASE GO TO WWW.NEWMEDIAFILMFESTIVAL.COM CLICK ATTEND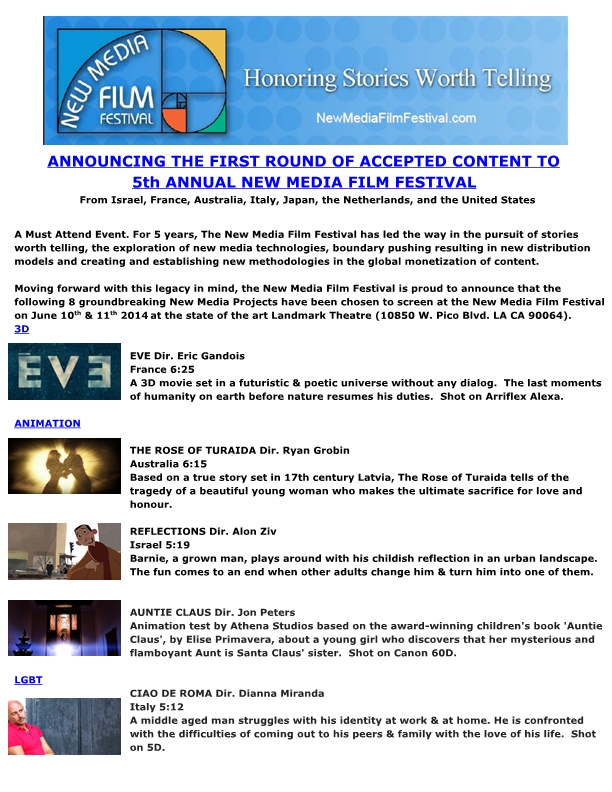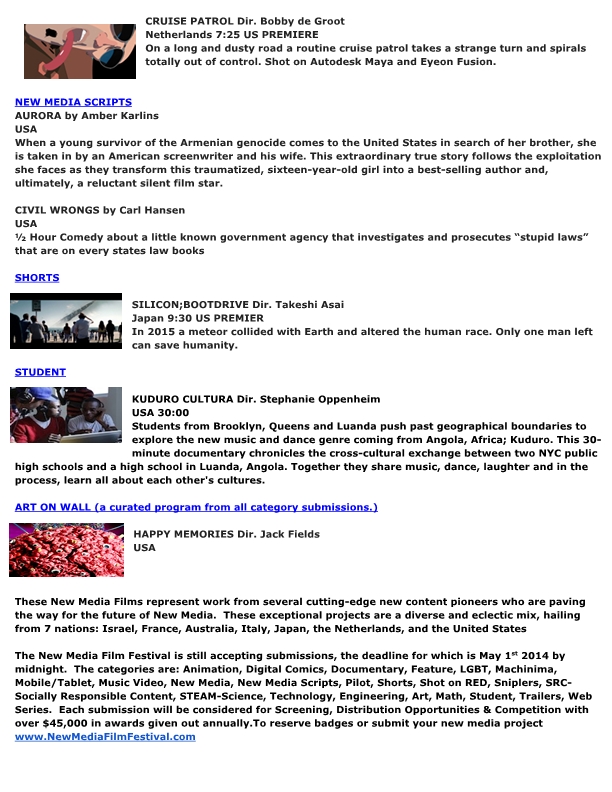 Reserve your seat now. Click VIP Badge above and visit often for updates.
Organizer of VIP BADGE 5th Annual New Media Film Festival Limited Qty
www.NewMediaFilmFestival.com
Honoring Stories Worth Telling in 28 Classic & Tech Categories.
Since the festivals 2009 inception, Honoring Stories worth Telling has been New Media Film Festivals mandate. As the 1st Major Festival celebrating innovation, story, mediums & platforms, New Media Film Festival has led the way in the pursuit of stories worth telling, the exploration of new media technologies, boundary pushing resulting in new distribution models and creating and establishing new methodologies in the global monetization of content.