Location
The Secret Garden at the Rectory
711 Princess Street
Alexandria, VA 22314
About this event
By popular demand, Philadelphia Orchestra concertmaster makes a second appearance in the Secret Garden with a program of gorgeous, virtuosic showcases for the violin by Handel and Prokofiev – and also featuring John Williams' heartbreaking violin theme from the film "Schindler's List." Don't miss the opportunity to hear one of the world's great violinists in a program that will take your breath away and move your soul in equal measure.
"Style and buoyance" The Philadelphia Inquirer
Violin Masterworks: David Kim Plays Handel and Prokofiev
David Kim, violin | Jeffrey DeVault, piano
G.F. Handel - Sonata in D major, Op. 1 Nr. 13
Affettuoso
Allegro
Larghetto
Allegro
S. Prokofiev - Sonata No. 2 in D major, Opus 94 bis
Moderato
Presto
Andante
Allegro con brio
J. Williams, Theme from Schindler's List
F. Kreisler, Preludium and Allegro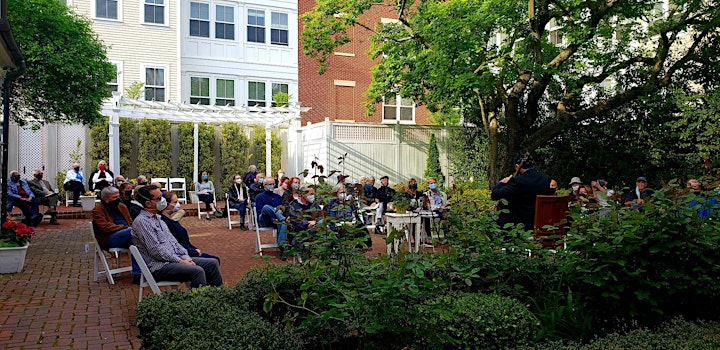 Violinist David Kim was named Concertmaster of The Philadelphia Orchestra in 1999. Born in Carbondale, Illinois in 1963, he started playing the violin at the age of three, began studies with the famed pedagogue Dorothy DeLay at the age of eight, and later received his bachelor's and master's degrees from The Juilliard School.
Highlights of Mr. Kim's 2021-22 season include appearing as soloist with The Philadelphia Orchestra in Philadelphia and on tour; teaching/performance residencies and masterclasses at Manhattan School of Music, Bob Jones University, Prague Summer Nights Festival, and continued appearances as concertmaster of the All-Star Orchestra on PBS stations across the USA and online at the Kahn Academy; as well as recitals, speaking engagements, and appearances with orchestras across the United States.
Each season, Mr. Kim appears as a guest in concert with famed modern hymn writers Keith and Kristyn Getty at venues such as the Grand Ole Opry House in Nashville, The Kennedy Center for the Performing Arts, and Carnegie Hall. In August, he returns to Nashville to perform at the Getty Music Worship Conference—Sing! 2021. Mr. Kim serves as Distinguished Artist at the Robert McDuffie Center for Strings at Mercer University in Macon. He frequently serves as an adjudicator at international violin competitions such as the Menuhin and Sarasate.
Mr. Kim has been awarded Honorary Doctorates from Eastern University in suburban Philadelphia, the University of Rhode Island, and Dickinson College. His instruments are a J.B. Guadagnini from Milan, Italy ca. 1757 on loan from The Philadelphia Orchestra and a Francesco Gofriller ca. 1735. Mr. Kim exclusively performs on and endorses Larsen Strings from Denmark.
Mr. Kim resides in a Philadelphia suburb with his wife Jane and daughters Natalie and Maggie. He is an avid golfer and outdoorsman.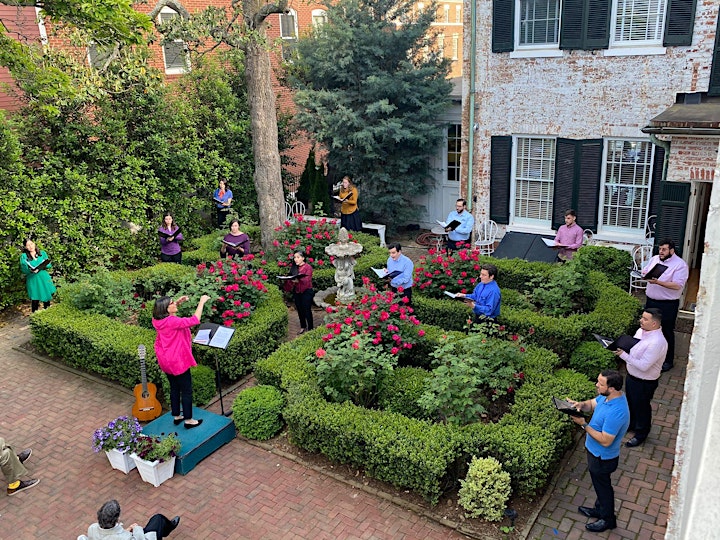 Classical Movements will take precautions to limit the risk as much as within our power and requests the cooperation of the audience in these preventative measures, so that we can again enjoy live music and support musicians in our community. Audience members are required to wear masks, as will staff and musicians when not performing.
Due to COVID, guests are strongly encouraged to avoid using public restrooms. If needed, restrooms will be available upon request.
Please note: Seating will be provided for concerts. Chairs will be socially distanced between individuals or groups. To maximize social distancing, seating will be assigned by the presenters.
Tickets are non refundable.
Classical Movements has a small fund to offer limited discounted tickets to veterans, students, underprivileged families, and disabled concert-goers, with the generous support of John H. Hart and Musical Movements for Change. Please contact us for more information.
For ticket requests and wheelchair accessibility; please contact Alessandra@ClassicalMovements.com or call (703) 683-6040, ext. 203 for special accommodations.
Tickets and seating assignments will be communicated by email the day prior the concert. All seats have a clear view of the stage.
Additional important instructions, tickets and concert programs will be provided by email only.
Classical Movements will provide more information about alternative forms of transportation to access The Rectory on Princess Street, 711 Princess St by email before the event. You can also go to https://www.alexandriava.gov/GOAlex for more information about available options. We encourage all patrons to park off-street through the provision of nearby garages or lots. Many parking garages and lots are located conveniently in the area. There is a parking garage at N. Alfred St Garage, 117 N. Alfred St, $5/hr ($25 daily max, $10 evening max) and a surface parking lot at Cameron/St Asaph Lot, 517 Cameron St, $2.50/hour ($10 daily max, $5 evening/weekend max). Visitors are encouraged to bike, walk or take the Metrorail Yellow or Blue lines to the King Street Station and take the free King Street Trolley, or DASH or Metro buses. For DASH schedule information visit, www.dashbus.com. For Metrobus schedule information, visit www.wmata.com. Bicyclists may visit www.alexandriava.gov/GOAlex for the City's Bikeways Map, which features the City's best on-street and off-road bikeways, as well as locations of grouped bicycle parking.
We discourage you from using on-street parking. To ensure legal parking, read all posted signs before parking.
Limited off-street private parking is available on a first-come-first-served basis at the following locations:
Classical Movements, 711 Princess Street, Alexandria, VA 22314
Fitness Together Alexandria's main entrance, 300 N Washington Street building, Alexandria, VA 22314
Seasons Culinary Services, 715 Princess Street, Alexandria, VA 22314
About the Rectory
Built in 1785 and the home of Classical Movements' offices since 2014, the building formerly served as the rectory of the nearby historic Christ Church, once the church of George Washington. Since then, it has been owned by several distinguished Virginians and has been a commercial space since the 1960's.
Located in the heart of beautiful Old Town Alexandria at 711 Princess Street, the Rectory is minutes away from the shops and restaurants of bustling King Street and is easily accessible by bus and metro.
Like and follow the Rectory on Facebook