Violet Blue at The Interval: Long-term Sustainable Privacy Models

Tuesday, June 17, 2014 from 6:30 PM to 9:00 PM (PDT)
Event Details
The Long Now Foundation welcomes author/blogger Violet Blue
 to speak about her new book The Smart Girl's Guide to Privacy at
The Interval at Long Now in our new salon series
A reception will follow
Violet Blue's The Smart Girl's Guide to Privacy is a guide to keeping your online personal life under your own control and what you should do if something does goes wrong. Her advice can help anyone reduce vulnerability to identity theft, be smarter about social media, and better avoid being hacked. And she also covers what to do if you do get hacked (or worse).
Violet's book covers fundamental and advanced topics with a focus on the privacy needs of women. The ebook also has an associated blog, and it is recommended by the Electronic Frontier Foundation. From the Amazon description:
Whether you're looking for a simple social media privacy guide, trying to make a dating profile, prepping for a job search, trying to keep work and life separate, worried about the latest hacking news, or you're in an online crisis, you'll find the answers in The Smart Girl's Guide to Privacy.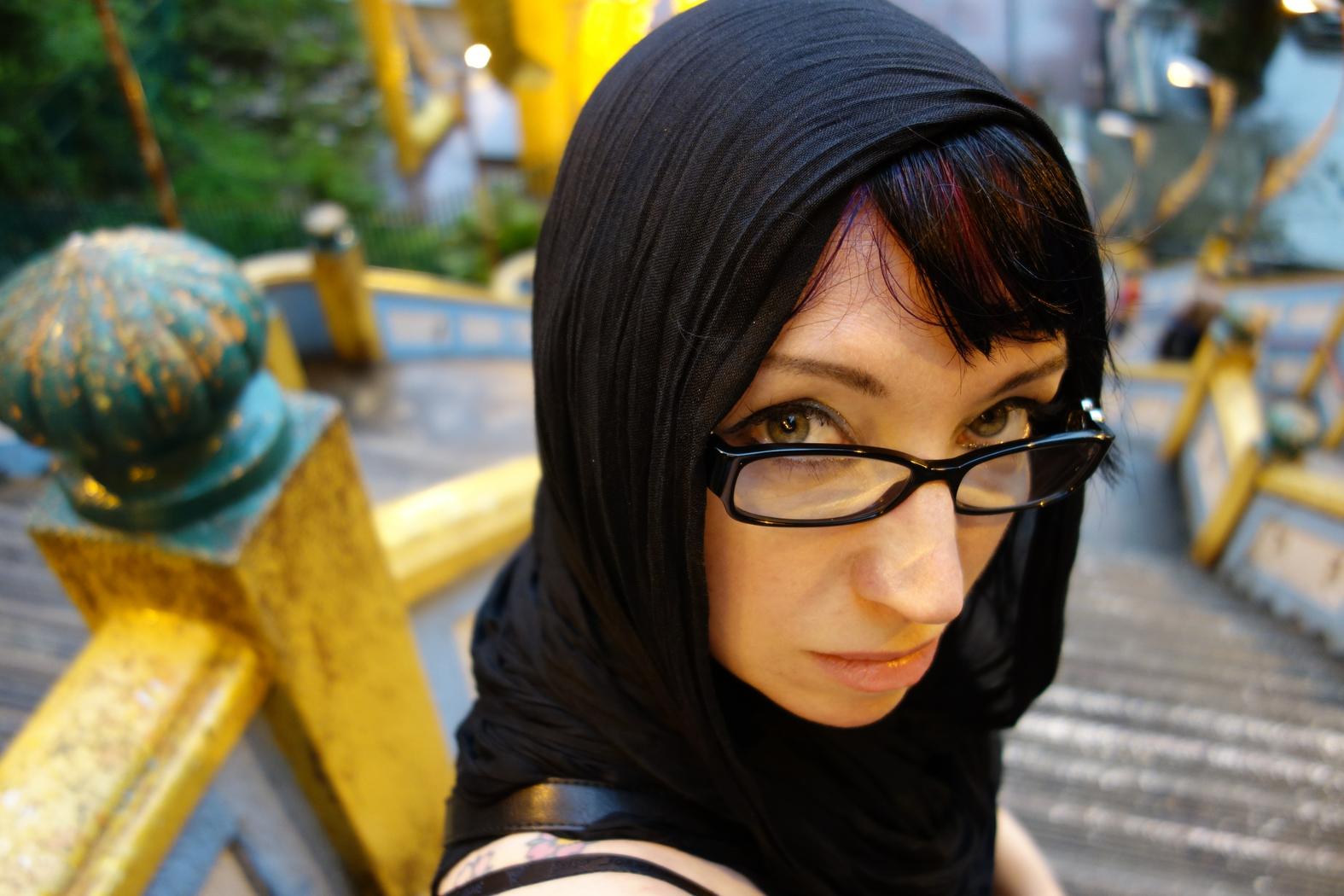 More about The Smart Girl's Guide to Privacy:
Written in plain, user-friendly language and covering everything from revenge porn to identity theft to online dating, The Smart Girl's Guide to Privacy is specifically geared toward women and other vulnerable members of the online population, who need guidance navigating the murky, often treacherous waters of the Internet.  — The Daily Dot
The beauty of Blue's book is that its useful for readers with varying levels of online privacy knowledge. It doesn't gloss over the small stuff, like why giving out your name and phone number poses a threat, yet it speaks to more complex issues, like navigating the legal system and the internet when you need photos taken down from a site. The result is an engaging, timely, and instructive read that gets women up to speed on the privacy measure they need to take.
— Online Privacy Blog, from Abine.com
Violet Blue currently writes for ZDNet, CNET, and CBSNews (previously Oprah Magazine, MacLife, SF Appeal and the San Francisco Chronicle). She has written 40+ books and her 13-year-old sexuality blog TinyNibbles is awarded, infamous, and Not Safe For most Works. She participated in Long Now's Long Conversation event in 02010 and recommended books for the Manual for Civilization.
Interval donors hear about our events first: there's still time to become a charter donor.
When & Where

The Interval at Long Now
Fort Mason Center
2 Marina Blvd
San Francisco, CA 94123


Tuesday, June 17, 2014 from 6:30 PM to 9:00 PM (PDT)
Add to my calendar
Organizer
The Interval at Long Now is a bar, cafe and venue for talks and other gatherings located in historic Fort Mason Center on San Francisco's north shore within site of the Golden Gate Bridge and Alcatraz. The Interval serves delicious beverages in a room full of mechanical wonders and thousands of books.
We are open daily from 10AM to midnight. Events are typically on Tuesday nights a few times a month. Tickets usually go on sale 2 weeks prior to the event. Our talks tend to sell out quickly due to our limited capacity.
Long Now members can purchase tickets before the general public.
The Interval is home to The Long Now Foundation which is dedicated to long-term thinking through projects including building a 10,000-year Clock, the monthly Seminars About Long-term Thinking (SALT), The Rosetta Project, PanLex, and Revive & Restore.