Description
Viola! Panel Discussion is a conversation of the conception, significance and story of Viola!, the new American work on the fate of the Viola Edwards Hospital. Join the discussion on Thursday, November 7, 2019, at the Music Hall at UWF's Center for Fine and Performing Arts, with featured panelist Judge Margaret Burnham, professor of law and founder of the Civil Rights and Restorative Justice Project at Northeastern University in Boston; Lois Henry, composer and pianist of Viola! Song Cycle; Robin Reshard, librettist of Viola!; and Dr. Laura Edler, assistant professor of social work at the University of West Florida.
Viola! is commissioned by the Kukua Institute. This event, sponsored in part by the University of West Florida's John C. Pace Symposium Series, is free and open to the public.
Reception to follow.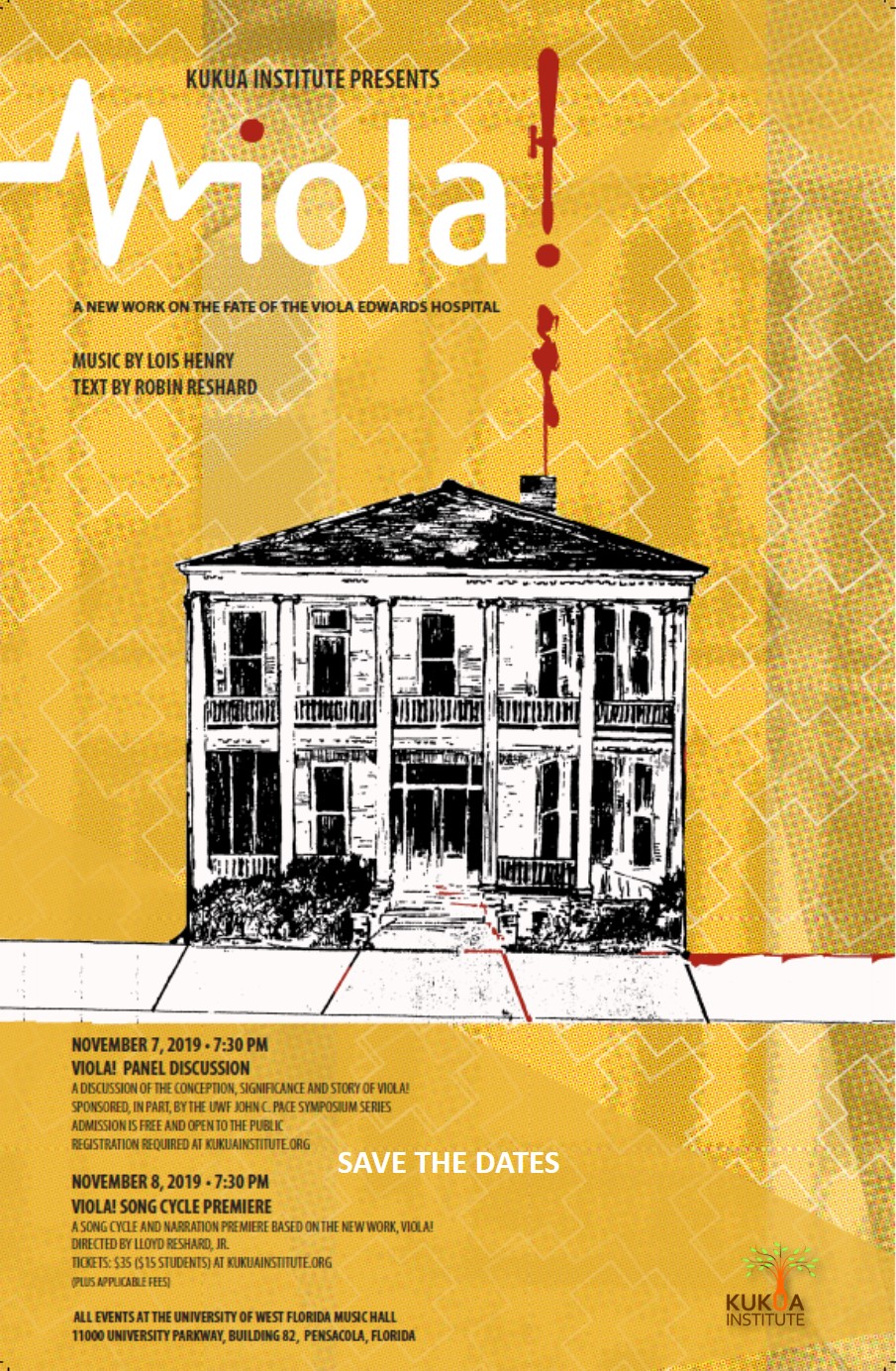 We hope you can join us for the Viola! Song Cycle Premiere on Friday, November 8, 2019. This premiere is a paid ticketed event.