vintrace Training Workshop and User Group Meeting

Friday, June 8, 2018 from 8:30 AM to 1:00 PM (PDT)
Event Details
Spend half a day with the vintrace crew and a hugely experienced group of guest speakers in Napa, California for our annual user group meeting. This is an invaluable opportunity to network with other vintrace users, have your questions answered and provide feedback direct to the team. 
We're excited to have some industry superstars this year on our panel as guest speakers: 
You'll meet co-founder Jamie Gilchrist and the whole US vintrace team. Brandon Burk from The Vintage Report will present a seasonal brief on the first stages of the Napa growing year and the team from Compli will be helping you become TTB Audit ready. We're going to have a valuable panel discussion on how to get the most from vintrace featuring Cara Morrison, Ryan Prichard and Shange Hastings.

We can't wait to show you how you can save a heap of time this harvest by using the latest vintrace App and we'll have a tour of the brand new vintrace User Interface.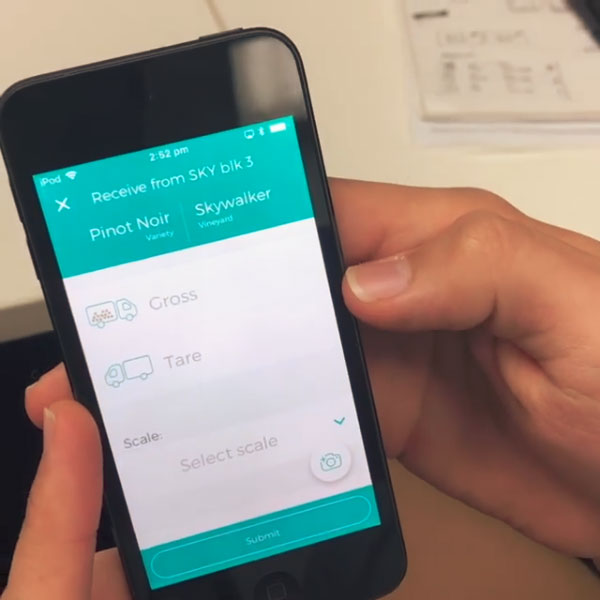 As in previous years we'll be subsidizing this event in order to keep the cost low. We'll have some lucky door prizes on the day and everyone that attends will get their very own vintrace trucker cap. 
The event will run from 8.45am until 1pm with light refreshments and lunch included.
Agenda
08.45am - Arrival, network with peers, coffee!
09.00am - Introductions and Opening remarks -  Hillary & AJ
09.10am - Get mobile with the vintrace App this harvest for sampling, intake and crush PLUS a first look at the new Vintrace UI - Jamie Gilchrist
09.45am - TTB Audit Ready 101 - Compli
10.30am - Break, more networking, coffee!
10.45am - Workshop Stream 1 - Get the most out of vintrace at YOUR winery leveraging OUR experienece. A panel discussion featuring Cara Morrison, Ryan Prichard, Shane Hastings and Jamie Gilchrist.
10.45am - Workshop Stream 2 - Preparing for harvest with vintrace. A training session. - Hillary Silva, AJ Garzoli and Phillip Callan
12.00pm - Lunch
12.45pm - Closing remarks - Jamie Gilchrist
Speaker bios
Jamie Gilchrist, Co-founder, Vintrace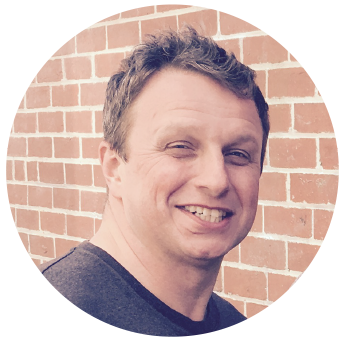 Co-founder Jamie is from one of Australia's premium wine districts, making wine and homebrew with friends who are now prominent Australian vintners.
With a Bachelor of Computing Jamie has over 20 years' experience in the IT industry, working in financial services and medical billing before making his move into the wine industry in 2006
Whilst he is software a engineer by trade Jamie is a people person and heads up our sales team. Since launching vintrace in 2006 he spends much of his time travelling the globe helping wine businesses with their production management and information needs.
When it comes to making wine, Cara Morrison brings an uncommon wealth of knowledge and passion to Sonoma-Cutrer. 

Even as a young adult Cara knew exactly what she wanted to do. A native of San Jose, she earned her Bachelor of Science degree in Fermentation Science from the University of California at Davis. After college Cara spent a year traveling the other winemaking regions of the world, working at wineries in Australia, Chile and New York while also studying the craft in New Zealand, Eastern Europe, Italy, Germany and France (in Burgundy, the Rhone, Bordeaux, Champagne and the Loire region).

Out of money but full of energy, Cara joined the Jekel Vineyard winemaking team in 1998. In 2000, she was selected as the White Winemaker at Fetzer Vineyards. In that time, she particularly enjoyed working with a variety of grapes including Gewürztraminer, Reisling, Sauvignon Blanc, Pinot Grigio, Viognier and, of course, Chardonnay.

Cara joined Sonoma-Cutrer in 2005 where she immersed herself in crafting Chardonnay in the classic, Burgundian style. She considers Chardonnay a special grape that allows the winemaker more versatility than any other; Sonoma-Cutrer's intense focus on Chardonnay is what attracted her to the brand. Today, Cara loves that her role allows her to experiment with barrel maturation and the blending process of both of Sonoma-Cutrer's Burgundian grape varietals – Chardonnay and Pinot Noir. 

Ryan Prichard, Winemaker & Assitant GM
Three Sticks


While working full time in the technology consulting field, Ryan spent time working harvests in his free time to scratch an itch to make wine. 

Taking that one step further, he enrolled in the UC Davis Certificate Program in Winemaking. It was during this course when Ryan decided for good that he would pursue winemaking as a career.

Ryan and his wife moved back to California and Ryan joined on to work with Bob Cabral at Williams Selyem making world-class Pinot noir and Chardonnay. At Williams Selyem, Ryan was able to see how working with great vineyards along with a meticulous winemaking style can produce inspiring results. Next, Ryan ran the cellar at Copain Custom Crush (now called Punchdown Cellars) where he had the opportunity to work directly with dozens of winemakers of high-end boutique brands.

Then Ryan moved on to become the the Assistant Winemaker at Medlock Ames winery where he worked to craft artisanal and sustainably-farmed wines in Healdsburg, CA. 

In 2015 Ryan joined Three Sticks in Sonoma and is the Winemaker and Assistant GM.  Here he crafts vineyard-designate Pinot Noir and Chardonnay wines from their famed estate vineyards such as Durell and Gap's Crown.
Shane is an integral part of Seghesio's quality winemaking by helping facilitate all production operations from grape to bottle.

As a winemaker's son, as well as growing up in Dry Creek Valley, Shane was introduced to the world of wine from an early age.  Throughout his childhood, Shane helped his Dad in the winery however he could, developing his passion for winemaking and all aspects of the winemaking process.

Shane left Sonoma County to study winemaking down on the beautiful Central Coast of California.  After graduation, Shane left the Central Coast to work two vintages abroad in both Australia as well as New Zealand.  Along with being thoroughly enriched with both Aussie and Kiwi culture, he learned progressive winemaking techniques and cellar practices to bring back to the States.

Shane joined the Seghesio winemaking team in July of 2015.  Shane had worked with Zinfandel prior to being with Seghesio so it was an easy transition for him working with both Ted and Andy and taking on their vinification methods.
Save This Event
When & Where

SpringHill Suites by Marriott Napa Valley
101 Gateway Road East
Napa, CA 94558


Friday, June 8, 2018 from 8:30 AM to 1:00 PM (PDT)
Add to my calendar