Description
Spend half a day with the vintrace crew in Napa, California for our annual user group meeting and training workshops. You'll have an invaluable opportunity to network with other vintrace users, have your questions answered and provide feedback direct to the vintrace team.
Meet co-founder Jamie Gilchrist, consult with Hillary Silva and AJ Garzoli at our very own 'Genius bar' and learn practical tricks of the trade from Patrick Baker, Sonoma local and industry veteran.
This year we're excited to have some truly informative guest speakers (bios below) and panel discussions including:
In celebration of the release of the vintrace iOS App, we have 3 x iPod touches to give-away on the day. And the first 100 attendees will each receive a free vintrace t-shirt.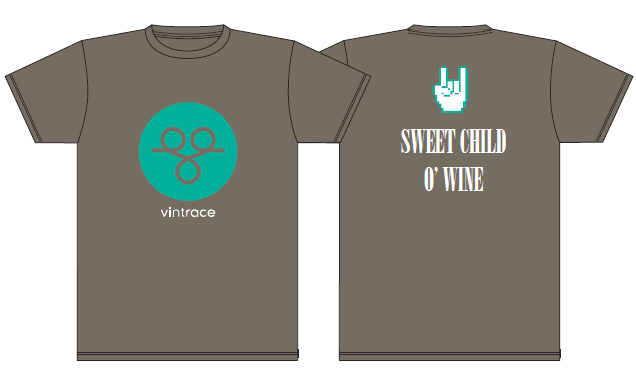 As in previous years we'll be subsidizing this event in order to keep the cost as low as possible. Use the Tickets option to register as many colleagues as you wish to this event.
The event will run from 9am until 1pm We'll be offering light refreshments and lunch:
09.00am - Arrival, network with peers, coffee!
09.15am - Introductions, vintrace North American update - Patrick Baker
09.20am - Vintrace then and now: efficiency through mobility - Jamie Gilchrist
10.00am - A case study on how tracking specific data at the vineyard enables winemakers and vineyard managers to increase wine quality and quantity - Thibaut Scholasch
10.30am - Break, more networking, coffee!
10.45am - Workshop Stream 1 - Simplifying administration overhead and compliance. A panel discussion featuring Penny Gadd-Coster, Ann Reynolds and Patrick Baker.

10.45am - Workshop Stream 2 - Production training refresher (preparing for harvest, barrel work, using templates) - Hillary Silva, AJ Garzoli and Jamie Gilchrist

12.00pm - Lunch
12.45pm - Closing remarks - Patrick Baker
Speaker bios
Jamie Gilchrist, Co-founder, Vintrace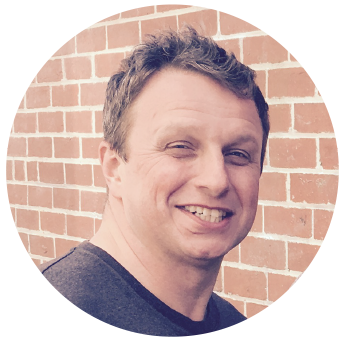 Co-founder Jamie is from one of Australia's premium wine districts, making wine and homebrew with friends who are now prominent Australian vintners.
With a Bachelor of Computing Jamie has over 20 years' experience in the IT industry, working in financial services and medical billing before making his move into the wine industry in 2006
Whilst he is software engineer by trade Jamie is a people person and heads up our sales team. Since launching vintrace in 2006 he spends much of his time travelling the globe helping wine businesses with their production management and information needs.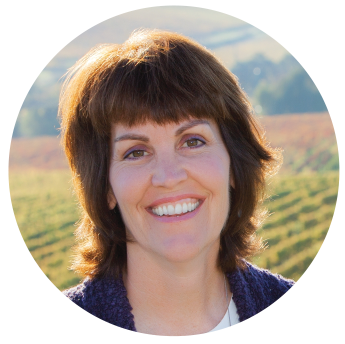 Ann's industry experiences run the gamut of both retail and production. She started out in tasting rooms in 1989, and then branched over into the production side in 1993 with two seasons in the winery lab at Beringer vineyards. From there she continued on with lab work, eventually managing the lab at Sterling Vineyards. Next came exposure in cellar work also at Sterling, and then starting in 1998 marked the beginning of her experiences in the compliance area.
Since then she has developed entire winemaking record systems for several wineries, among them are Sterling Vineyards, Viansa Winery, Caymus Vineyards, Conundrum Winery & Napa Valley College Estate Winery.
Ann also has a background in teaching and taught Napa Valley College's first course in winery compliance from 2006 til 2015. She also has written a book, "TheInside Story of a Wine Label" which is a detailed explanation of the TTB required & commonly seen items on US wine labels, currently available on Amazon.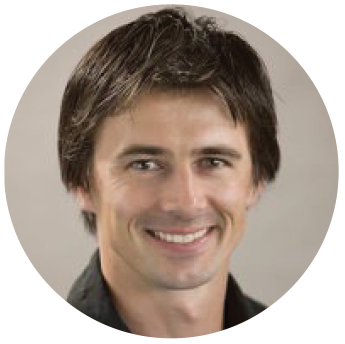 Thibaut holds a Ph.D. in viticulture from the French National Institute of Agronomy at Montpellier, France. His research focused on vine water status variations under dry climates and their consequences on berry ripening. Thibaut also serves as a scientific consultant for various high end vineyards in Napa Valley. Prior to his Ph.D., Thibaut worked as a winemaker for various companies throughout the world (Chile, California, France and Australia).
In 2001, he was hired by Robert Mondavi winery as a research viticulturist: his projects focused predominantly on mapping the vineyard variability, analyzing vineyard practices and vine water deficit impact on fruit composition. Thibaut earned a Masters degree in Viticulture and Enology in 1997 and a Masters degree in Winemaking in 1998 from SUPAGRO, one of the top agronomy school in France.


Penny Gadd-Coster, Executive Director of Winemaking, Rack and Riddle
Penny's interest in wine began when her family moved to the Livermore Valley. However, it took a few years and the words of a friend to convince her that making wine was a career that did not require belonging to a winemaking family. In 1986 she landed a job as crush help at Jordan Vineyards & Winery, which lead to a 13 year career at Jordan. She was there for the inception of J Vineyards and Winery. In 1999 she was hired as the Assistant Winemaker for J, eventually working her way up to the Sparkling Winemaker position.
In 2007, Penny left J to work as a Winemaker for Rack & Riddle Custom Wine Services. She also has her own brand, Coral Mustang, making Tempranillo wines.
Penny's talents have garnered more than 100 medals and awards in the past few years; more than 30 Best of Class, Double Gold and Gold medals in the past few years alone for Rack & Riddle and client wines. Penny was named "Winemaker of the Year" in Dec. 2013, honoring her significant contributions to winemaking. An incredible achievement, as contenders included the top winemakers from Sonoma, Napa and the greater Bay Area.


Patrick Baker, General Manager North America, Vintrace
After a successful career in corporate America, Patrick Baker transitioned to the wine industry and has become an industry veteran with 10+ years experience as a grower, winemaker, and winery General Manager.
His ole as former General Manager for Carneros Vintners custom crush facility and sister facility Lodi Vintners, was the impetus for my investigation of winery production software options. My work with a variety of wineries exposed me to an array of winery software before deciding on the vintrace platform to run the custom crush facilities and since, a few small and larger boutique wineries. My hands on winery experience and real life use of vintrace are the foundation of my success representing the vintrace software platform in North America.