Event Information
Location
Globe Hall
4483 Logan St.
Denver, CO 80216
About this Event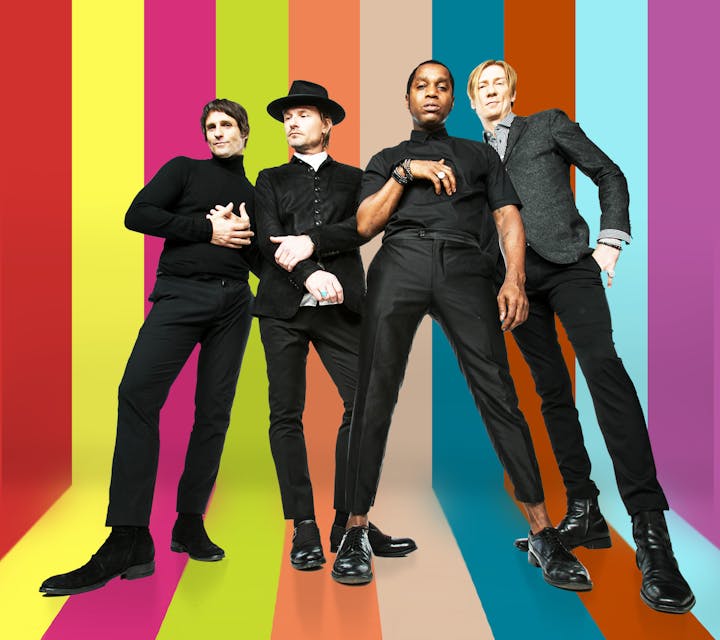 Greatness begets greatness. The more time you spend around perfection, the more itrubs off on you...Since forming in 2010, Vintage Trouble have quietly become rock 'n' roll's best keptsecret anointed by its very gods on international tours in every corner of the globe.Distilling swaggering rock, soulful blues, R&B (rhythm& blues) grooves, and popambition into a bold and brash brew, the quartet—Ty Taylor [vocals], Nalle Colt[guitar], Rick Barrio Dill [bass], and Richard Danielson [drums]—have logged 3,000shows across 30 countries on tour with divinities such as The Who, The Rolling Stones,AC/DC, Lenny Kravitz, and Bon Jovi, to name a few. Along the way, they alsoperformed on Later… with Jools Holland, Jimmy Kimmel LIVE!, Conan, The View, andThe Tonight Show (four times in one year!) in addition to receiving acclaim from NewYork Times, NPR, The Wall Street Journal, Billboard, Rolling Stone, and more. With atrio of albums under their collective belt, namely The Bomb Shelter Sessions, TheSwing House Acoustic Sessions, and 1 Hopeful Rd., they challenged themselves likenever before on the 2018 EP, Chapter II.Inspired by this sterling reputation on the road, Vintage Trouble aimed to seamlesslytranslate that stage spirit into the studio setting for the first time."We've gotten the opportunity to play literally the biggest shows in the world," saysTy. "However, we weren't catching the same feeling on record as we did live. Thatsent us back to the factory, you could say. We started to listen to a lot of popularmusic—everything from Amy Winehouse and Adele to Bruno Mars and Lauryn Hill. Wewanted to take something from the past and put it in contemporary framing. Thatwas the impetus. We decided to play what felt like pop songs would be with rhythm &blues and rock 'n' roll tension. There's a different life to the music. That was theentire mission behind this new phase.""We jumped into it without any fear," adds Nalle. "We wanted to show the other sideof who we are. It's definitely Chapter II in the story of Vintage Trouble."In order to bring that vision to life, the guys traded Southern California for theCayman Islands. Throughout two ten-day trips to a private studio, they recorded abevy of songs and culled them down to what would become Chapter II alongsideproducer Jeeve [Bruno Mars, Carlos Santana]. Instead of recording live a la previousreleases, the musicians tracked individually for the first time and incorporated keys and horns into an expanding soundscape."We used to record everything live, but it was difficult to edit and you're stuck withthe full take, mistakes, a lot of bleed, and all," says Richard. "We decided to makemusic with today's recording techniques for the new EP. Instead of just being a liveband in the studio, we got to be a studio recording artist. We didn't paint ourselvesinto any corners. It's a major evolution for us with a bigger sound that can speak to amuch larger audience."The first single "Can't Stop Rollin" most definitely does. Hinging on an unshakablebeat, it steamrolls forward on disco-style shuffle and sinewy guitar beforeculminating on a slick and show-stopping refrain. Think The Police covering Off TheWall..."I was listening to The Weeknd's Beauty Behind the Madness a lot," recalls Ty. "Thatwas a massive influence. As far as the lyrical message is concerned, we can all relateto the feeling of being with someone you want to get it on with, but there'ssomething separating you from having that happen. The only thing separating you isthe little bit of fear you both have of how good it might be. So, the song says, 'Try asI may but there's no controlling. You got me rollin'. I can't stop rollin'."Meanwhile, the funky strut of "The Battle's End" encases a message of social justiceunderneath a simmering groove and echoing (Ty's trombone). Lyrically, it speaks thefrontman's emphasis on social responsibility."It's our responsibility (as artists) to write messages that are going to make peoplethink about how we can change the fabric of the world right now," he goes on."Instead of demanding it from others, demand it from ourselves first. Bob Marley andLauryn Hill invited others to be better people. When I saw SpikeLee's BlacKkKlansman, it really voiced my thoughts to writing that song. We keeprepeating history instead of owning the responsibility of making the changes once andfor all."Illuminating the airtight songwriting at the EP's core, Vintage Trouble includedacoustic takes on all five new cuts. "That was important," adds Ty. "They're real(traditional songs) that can be played on acoustic guitars, percussion or piano."In the end, Chapter II represents the beginning of what might be Vintage Trouble'sgreatest chapter yet."We've been known as a live band for so long, and we'll always have that," Rickleaves off. "We really took our time to make sure the song always comes first in thenew music. We're taking that part of our art seriously and gut-wrenchingly makingsure we don't leave anything on the table. This music had to be able to hang with thegreatest records we love in our record collections. That was the goal."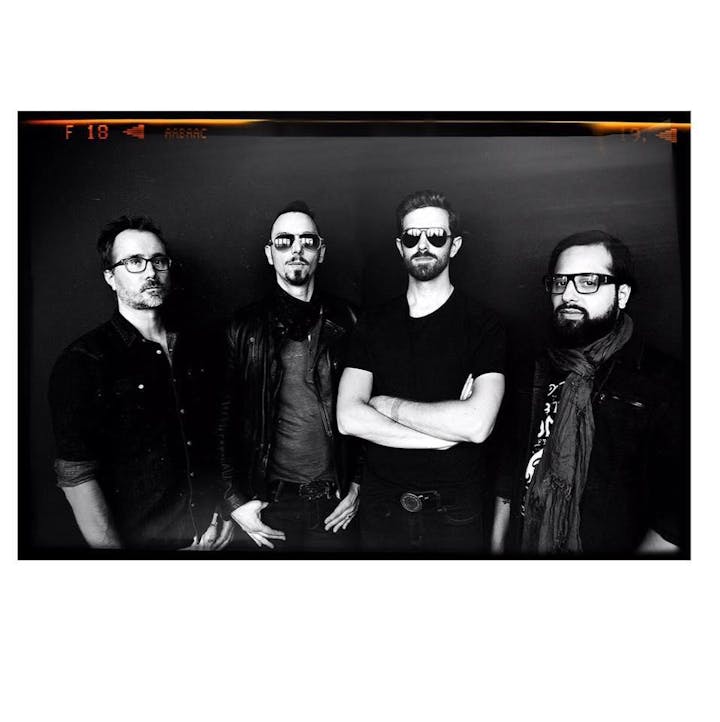 Facebook | Website | Instagram
Hollis Brown is an American Rock 'n' Roll band. Named after a Bob Dylan song ("The Ballad of Hollis Brown"), the band was formed by Queens-natives and songwriters Mike Montali (lead vocals/guitar) and Jonathan Bonilla (lead guitar). Both 2nd-generation immigrants (Italian-American and Puerto Rican-American, respectively), they soon found their musical brethren across America, recruiting Andrew Zehnal (drums) from Cleveland and Adam Bock (keyboard/vocals) from St. Louis.
Performers
Date and Time
Location
Globe Hall
4483 Logan St.
Denver, CO 80216
Refund Policy