Description
Vintage Addis Ababa; crowdsourcing visual memories in Ethiopia
Speaker Wongel A. Abate
Join us for our first London Talk. The talk will be held by Vintage Addis Ababa co-founder Wongel A. Abate. She will speak about the journey her and her team are on as they develop their project Vintage Addis Ababa. Her talk will highlight the process and concept behind what has today become an important platform to preserve rich heritage and history of Ethiopia's capital.
Vintage Addis Ababa is a documentary and fine art photography project that crowdsources old photos from private archives to tell stories of everyday people. The project brings to light photos that were taken by local amateur and professional photographers rich historical resources that have been neglected for a long time. Most of the current and old photographs of the country which appear in photography books or magazines are taken by photographers with little or no cultural ties to their subjects.
Although these pictures have great documentary value, they often tend to lack intimacy. Vintage Addis Ababa, having covered 5 decades so far, works to preserve Ethiopian film photography by creating a digital archive of photos contributed by Ethiopians in the country or diaspora. The online archive continues to grow to include many perspectives to create a richer and more varied picture of the past.
Vintage Addis Ababa will be publishing a photo-book towards the end of this year as well as make public a larger online archive of photos. Towards this initiative, the team will launch a Kickstarter Campaign in July this year.
You can join the Vintage Addis Ababa Mailing List for updates on Campaign date.
To contribute to the archive and learn more, visit www.vintageaddis.com/submit and Facebook and Instagram.
Vintage Addis Ababa is produced and founded by Wongel A. Abate, Philipp Schütz and Nafkot Gebeyehu.

Talk kicks off at 7pm with an opportunity to network. Tickets are limited so we recommend registering.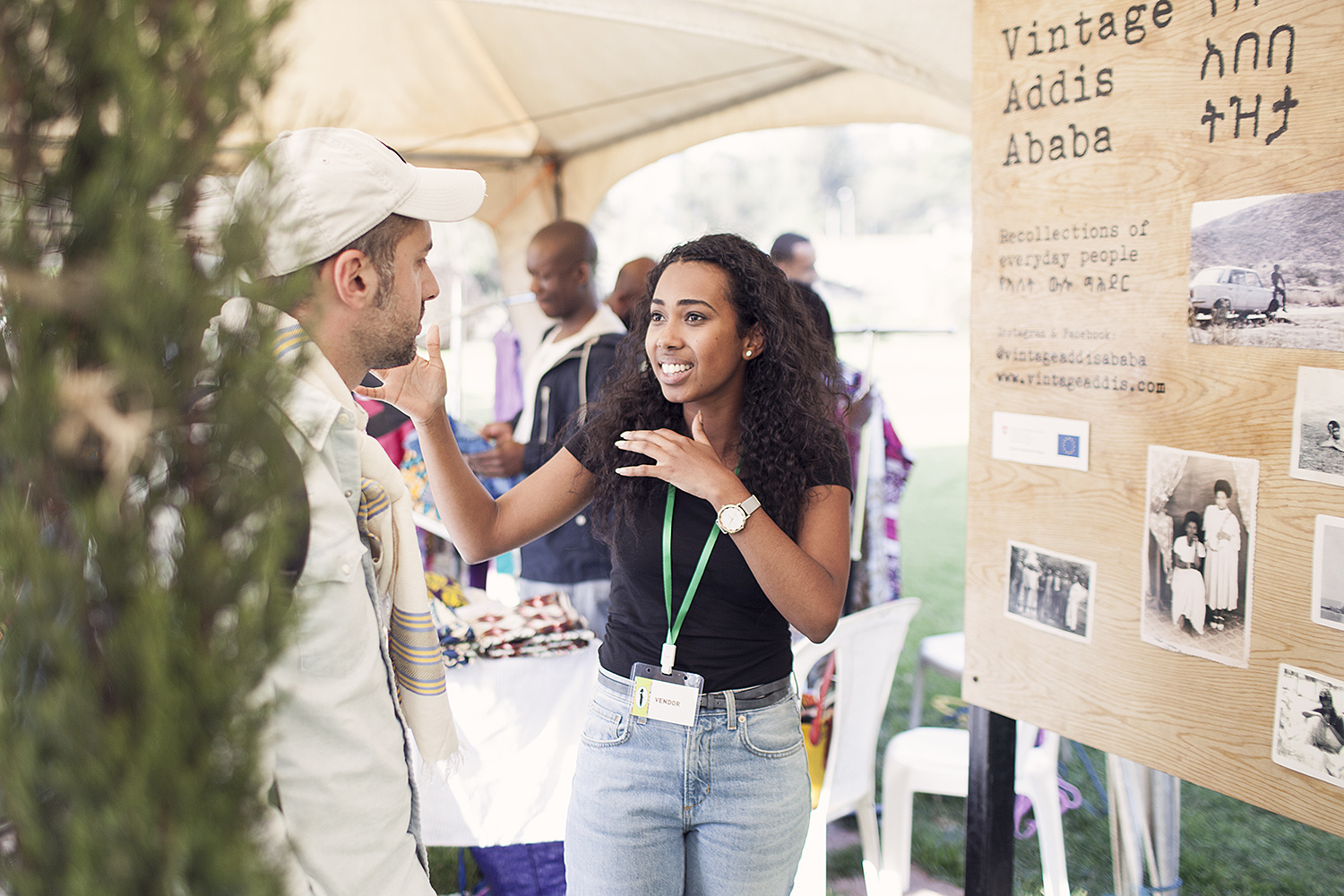 Wongel A. Abate


---
This event is supported by The Anglo-Ethiopian Society & Ethio Beauty Magazine


The ongoing work of Vintage Addis Ababa has been supported by the Embassy of Switzerland in Ethiopia and the European Union in Ethiopia