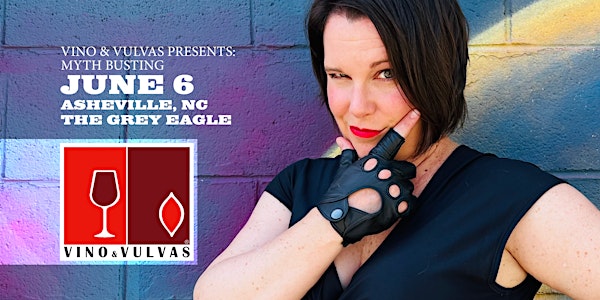 Vino & Vulvas Presents: Myth Busting
Presented By Vino & Vulvas
Location
The Grey Eagle
185 Clingman Ave
Asheville, NC 28801
Monday, June 6 — Vino & Vulvas Presents: Myth Busting at The Grey Eagle in Asheville, NC. Buy tickets here.
About this event
- DOORS 6:30PM / SHOW 7:30PM
- AGES 18+
- SEATED SHOW
- CLICK HERE TO BUY 3-NIGHT BUNDLE TICKETS
Heather Edwards hosts Aleece Fosnight, Natasha Nightly, and Elizabeth McCorvey to talk about all of the jacked-up sex ed that many of grew up with that is just WRONG. They'll dive into how to let go of "stuck patterns" around relationships, sex, body image, and more. Anonymous Q&A to follow. Bring your partners and friends of all genders & orientations (18+) for an eye-opening event!
Panelists:
• Aleece Fosnight, PA-C, AASECT Sex Counselor and Educator
• Elizabeth McCorvey, LCSW, DEI Educator
• Natasha Noir Nightly, Mx. Blue Ridge Pride 2018
*5% of profit for live show will go to Planned Parenthood