Description
To celebrate the cooling weather, this will be an evening of fine food, fine company, and the finest Italian wines enjoyed outside on Highland Village's breezy terrace.
Vino Italiano Al Fresco
Tuesday, October 4th
7:00 p.m.
$60 + tax & gratuity
Limited seats available.
Our Special Guest of the Evening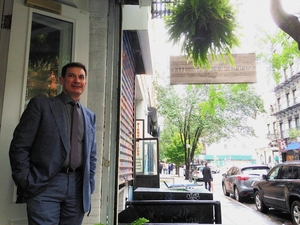 Giampaolo Cherubin might be the last of the well-rounded gentlemen; a modern day Renaissance man living life in Chicago and currently serving as the National Sales Director for Eagle Eye Brands, as well as being a sales manager for Matchvino Wine Imports. Giampaolo's extensive background includes more than 20 years in the wine industry. Since 2000, he has been involved with national sals and marketing for several leading importers. His past supplier experience includes roles as Regional Manager for Banville & Jones and National Sales Manager with Rose Importing and Vintner Estates Direct Importing.
Date and Time
Location
BRAVO! Italian Restaurant & Bar - Jackson
4500 I-55 N
Highland Village Suite 244
Jackson, MS 39211