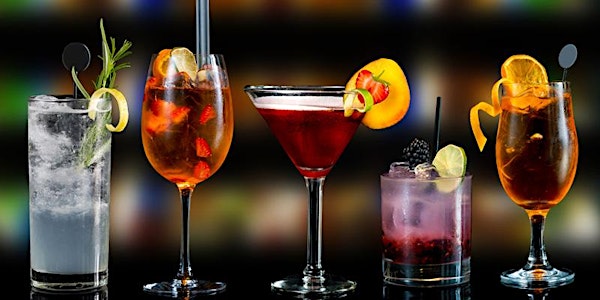 Multiple dates
VINETTI'S FRIDAY RESERVATIONS
.
Date and time
September 6, 2018 · 10pm - July 1 · 2am CDT
Location
14833 Midway Rd 14833 Midway Road 105 Addison, TX 75001
About this event
NOTE: IF YOU NEED SEATING FOR MORE THAN 8 PEOPLE OR WANT A SPECFIC BOOTH PLEASE CALL OR TEXT 214.772.0720 BEFORE PURCHASING ANYTHING ONLINE. PAYMENTS MADE ONLINE CAN NOT BE TRANSFERRED TO OFFLINE PURCHASES. PLEASE CALL BEFORE BUYING MULTIPLE OPTIONS SOME OPTIONS ARENT AVAILABLE NEAR EACH OTHER. EX. YOU CAN NOT PURCHASE A 6-8PERSON BOOTH WITH THE STAGE TABLE. THEY ARE IN DIFFERENT LOCATIONS.
Thank you for considering us here at Vinetti's! We are a restaurant located in Addison, TX that offers a full kitchen, full bar, and live music. Genre of music is Old and New School R&B/Hip Hop. Please be advised our establishment has an age requirement of 25 and up for all guest and casual (mature) dress code.
We have limited free seating available when we open, but you can reserve a table for yourself or your party. Table Reservation DOES NOT include cost of admission, food, beverages, and/or bottle service. To guarantee seating for you and/or your guests we recommend that you purchase reserved seating for parties or special gatherings. ALL TABLE and BOOTH reservations REQUIRE food or drink purchase for each guest of your party. NO EXCEPTIONS will be made or granted by management.
***Please Note: When you purchase a table please think of your party size. One table-top will seat up to 4 people, so purchase one table top for you plus 3 people. No more than 2 tables can be purchased per party. If you purchase 2 tables they will be together.
We DO NOT ALLOW any outside food, drinks, or decorations except for up to 5 Balloons (any color). Cake or cupcakes are NOT allowed. Glitter and confetti are NEVER allowed and subject to a $50 clean up service fee if found in purchased party area.
Seating is throughout the restaurant and a specific location cannot be guaranteed before or after purchase. Please check in with hostess at arrival to confirm seating area. Reservations booked online cannot be combined/grouped together. If party size is larger than online offering, please call/text our reservation specialist at 214-772-0720 for our offline accomodations.
FRIDAY NIGHT table reservations must be claimed no later than(please check table details before you purchase) with all guests present. SATURDAY NIGHT table reservations must be claimed no later than 10:00p.m with all guests present. We have limited capacity. We can not grant access to your guest that arrive later if we have reached capacity. NO EXCEPTIONS! Tables not claimed by the allotted time will be released and used to seat other patrons. New Hours of Operation are Friday 5p.m.-2a.m. and Saturday 7p.m.-2a.m. Reservation fee is for seating ONLY.
Please see our website for our full menu options, live performance schedule, as well as our Frequently Asked Questions portal. If you have any additional questions or concerns PRIOR TO PURCHASE, please contact us at vinettisdallas@gmail.com or by phone 214-772-0720. Please remember we now require food and or drink purchase by each guest and cannot grant any exceptions. Be sure to advise your guest prior to booking your event as no refunds will be issued after the purchase is made.
ALL SALES ARE FINAL. NO REFUNDS WILL BE ISSUED. NO EXCEPTIONS.