Louis Costa, founder of the French Market Tomato Festival, joins us to reminisce about its founding with tomato-inspired refreshments!
About this event
Are you a fan of Tomato Aspic? How about tomato and cream cheese salads or a nice Gazpacho Andaluz? If you know these dishes, you know what they all have in common - the glorious tomato.
On Saturday, July 3, join us at BK House for a celebration of this versatile fruit (or vegetable?) and the festival inspired by it. At 12PM Louis Costa, the founder of the original Tomato Festival, now known as the Creole Tomato Festival, will talk about the event's origins and share memories from that era. As a staple of the French Market District's summer programming for the past 35 years, the festival has explored different cultures and promoted a variety of different recipes, placing the tomato at the heart of each dish.
Following this presentation and conversation, a tasting of tomato-inspired refreshments will occur, potentially including the above-mentioned recipes along with Bloody Marys provided by Beattie's Distillers.
Warning: Watch out for the Attack of the Killer Tomatoes.
Presented by the Beauregard-Keyes House and Vieux Carré Property Owners and Associates in partnership with Beattie's Distillery and the French Market District.
Donations help BK House continue hosting unique programming like this, along with our capital improvements and day to day operations. Please consider donating at: bkhouse.org/support.
Thank you!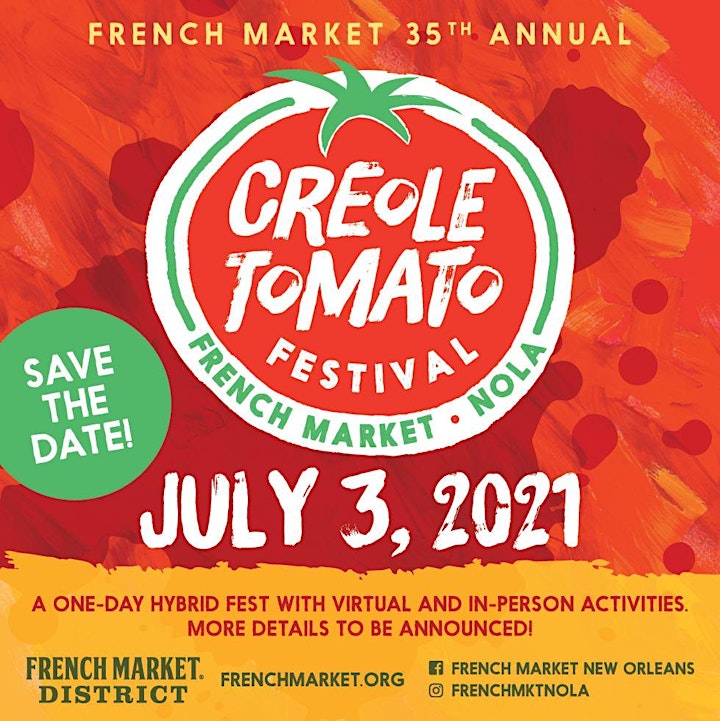 Organizer of Vine-Ripened Memories: The Origins of The French Market Tomato Festival