VINCI / "Sid the Science Kid" Hack-a-Thon

Friday, April 27, 2012 at 6:00 PM

-

Sunday, April 29, 2012 at 8:00 PM (PDT)
Event Details
WINNERS:
Knees & Toes (Sid, Shoulders, Knees & Toes)
Team Science (Change Happens!)
Team Random (Stunt Run & Amazing Wind)
Adam & Lena (Ladybug Notebook)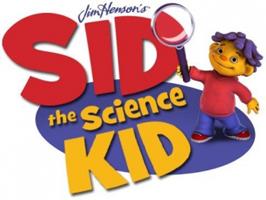 VINCI / "Sid the Science Kid" Hack-a-Thon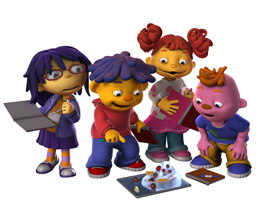 Game designers and developers: win the chance to work with The Jim Henson Company, producers of "Sid the Science Kid" and VINCI, a cutting edge creator of Early Learning Systems designed exclusively for toddlers and preschoolers that include a complete digital learning curriculum and powered by the latest tablet technology, Android OS and 3D animation.

If you have ever envisioned yourself at the intersection of education and technological innovation, boy have we got the event for you! YetiZen is excited to bring you the VINCI/ "Sid the Science Kid" Hack-a-Thon, a two-day programa-palooza where you'll have the opportunity to redefine the use of modern technology in early stage child development while competing for up to $80,000 in prizes!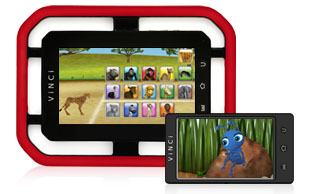 With the help of developers like you, Rullingnet Corp., the creators of VINCI, hopes to reshape the landscape of early childhood education. Armed with VINCI Curriculum, VINCI Early Learning Systems help parents to empower their children by following monthly learning subjects and teaching essential skills. 
Working with VINCI will provide you an invaluable opportunity to: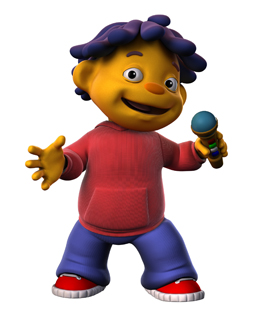 Revolutionize the way kids learn by providing a complete all-in-one educational learning system
Make a difference in families' lives by enabling parents to visualize their children's intellectual development
Deliver your work through reputable distribution channels to millions of parents and children, while benefiting from The Jim Henson Company's educational IP rights
"Sid the Science Kid" is an award-winning educational animated television series that uses comedy and music to promote exploration, discovery and science readiness among preschoolers. This landmark production of 66 half-hour episodes, produced by The Jim Henson Company for PBS KIDS®, debuted on September 1, 2008, and has since been honored with five EMMY nominations and multiple prestigious awards (most recently the CINE Golden Eagle Award). "Sid the Science Kid" features a practical in-school science curriculum and celebrates children's natural curiosity about science in everyday life. The energetic and inquisitive Sid starts each episode with a new question ("Why are my shoes shrinking?" "Why do bananas get mushy?") and embarks on a fun-filled day of finding answers with the help of family and friends. Each episode of "Sid the Science Kid" focuses on a single scientific concept that is presented using Preschool Pathways to Science (PrePS©), a practical science readiness curriculum used in preschool classrooms that was created by cognitive researchers and preschool educators, incorporating lessons learned from developmental research as well as classroom experience.
Haven't heard of Sid? Check it out here:

All participants in the Hack-a-Thon will have the opportunity to showcase their completed app, and have a chance to win up to $80,000 in prizes. Additional funds of up to another $80,000 will go toward the continued development of your stellar, life changing app.

This is the perfect opportunity to lend your knowledge of technology and app development to the next generation of educational tools (and to make a name for yourself in the process)! Sign up today and prepare to hack away!
The Judges:
Nicole Goldman
Senior Vice President, Marketing and Publicity, The Jim Henson Company
Nicole Goldman serves as Senior Vice President of Marketing and Publicity at The Jim Henson Company, overseeing the global marketing, promotions and public relations for all sectors of the Company's business, including corporate, television, consumer products, home entertainment, international, live theater and online.
In her current role, Goldman has been instrumental in the successful launches of key children's brands, including Sid the Science Kid™ and Dinosaur Train™, both award-winning and critically-acclaimed series currently airing on PBS KIDS®; the web-based animated series for PBS KIDS GO! Wilson and Ditch: Digging America™, The Possibility Shop for Disney online and Me and My Monsters, for the BBC. Under the Henson Alternative label, she oversaw the launch of the Game Show Network late night series Late Night Liars and the live improvisational puppet show, Stuffed and Unstrung.
Goldman works closely with the Company's consumer products group and distribution department to support licensing partners and broadcasters around the world. She also collaborates with the Company's new media department to develop and implement effective social media initiatives like Jim's Red Book and the Henson.com podcast. Goldman manages the Company's corporate website,www.henson.com, as well as dedicated web communities for Henson brands, including Sid the Science Kid, and Dinosaur Train. Additionally, she oversees the community outreach and supporting educational activities for all of Henson's preschool productions.
Goldman began her career with The Jim Henson Company in 1995, and since then she has served as the Director of Special Events, playing an integral role in developing and implementing successful publicity campaigns for the Muppets at NASCAR and The Muppet Show's 25th Anniversary, and as Head of Publicity, leading the Company's public relations' efforts in promoting the mini-series Farscape: The Peacekeeper Wars and the national campaign celebrating the Company's 50th anniversary. Goldman also created and launched the Company's annual awards program, The Jim Henson Honors.
Goldman received a BA in Communications and Certificate in Film Studies from The University of Massachusetts in Amherst.
Anna Jordan-Douglass
Interactive Producer, The Jim Henson Company
Sid the Science Kid, Dinosaur Train, Wilson and Ditch: Digging America,  and The Pajanimals.  Jordan-Douglass works closely with the production, marketing and educational outreach teams, as well as curriculum advisors and developers, to deliver projects that meet a variety of goals while providing fun, educational experiences for kids. 
Sid the Science Kid blogs (Science Kids on the Loose and The Learning Lab), Sid the Science Kid podcast, Dinosaur Train's Dinosaur Discoveries blog, Dinosaur Train』s Nature Trackers Club and the HensonParents and DinosaurTrain feeds on Twitter. 
Jordan-Douglass has a Bachelor of Science in Advertising and Masters of Arts in Integrated Journalism.
Dr. Dan D. Yang
Creator of VINCI & Founder of Rullingnet Corp.
Creator of VINCI, expert in fiber optic communications, entrepreneur, CEO and investor of a few startups, Dr. Yang is one of Forbes "Top 10 Women Entrepreneurs & Mompreneurs to Watch". With more than 20 awarded and pending patents, her past inventions are supporting voice and data communications worldwide.
Dr. Yang is a devoted mom to 2 bright girls. The 16 years old Cecile is a co-inventor of VINCI Tab - she has conceptualized the stellar VINCI Tab handle. The 2 years old Hera is the inspiration for VINCI to provide an integrated learning solution to parents and caregivers to Inspire the Genius in every child.
More details on Dr. Yang can be found at:
http://en.wikipedia.org/wiki/Dan_D._Yang
George E. Forman
Emeritus Professor at the University of Massachusetts
George E. Forman, Ph.D., is Emeritus Professor at the University of Massachusetts, Amherst and President of Videatives, Inc. George has written books that extend the theory of Jean Piaget to early childhood education: The Child's Construction of Knowledge and Constructive Play. He was president of the Jean Piaget Society from 1983 to 1985. George has also published books in the areas of early cognitive development and the educational value of digital media for young children. He worked for four years on Harvard's Project Zero early symbolization project as head of block play research.
Brian Backus
Founder & CEO of Kidlandia
Brian Backus, Kidlandia's Founder and King, was raised in La Jolla, California, and lives in San Francisco and Kidlandia (where he spends most of his time). He has been creating imaginary beasts and maps since he was four years old. Dr. Seuss lived next door to his Great Aunt and was a regular at Sunday tea, no doubt inspiring the young King Brian. Brian has written, directed, and produced educational and entertainment media for children for 15 years, and cut his teeth as a Producer at Disney Interactive.
Brian's childhood love of unusual creatures and foreign lands was confirmed through extensive study and travel in Africa, Papua New Guinea, Europe, Asia, and the Americas. He holds an undergraduate degree in biology and an MBA from Harvard, a Master of Fine Arts from USC Film School, and a Certificate in Studio Art from UC Berkeley. He started two companies before Kidlandia, UBUBU and Qi Spirits, but Kidlandia is his favorite. He is honored to have received the title of CEO (Compliant Earth Observer) from Kidlandia's child rulers.
Kidlandia now includes a brilliant team of talented artists and engineers who are further building the Kingdom to make it more fun and educational, and available to more young rulers.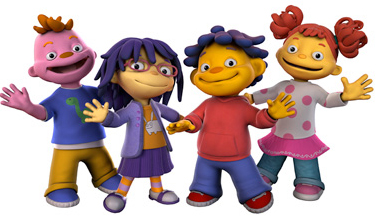 Check Out Our Websites!
VINCI | Sid the Science Kid | The Jim Henson Company | YetiZen
When & Where
540 Howard Street
San Francisco, 94105


Friday, April 27, 2012 at 6:00 PM

-

Sunday, April 29, 2012 at 8:00 PM (PDT)
Add to my calendar
VINCI / "Sid the Science Kid" Hack-a-Thon