Vincent Van Gogh Tour - National Gallery of Art (Saturday - October 19)
Description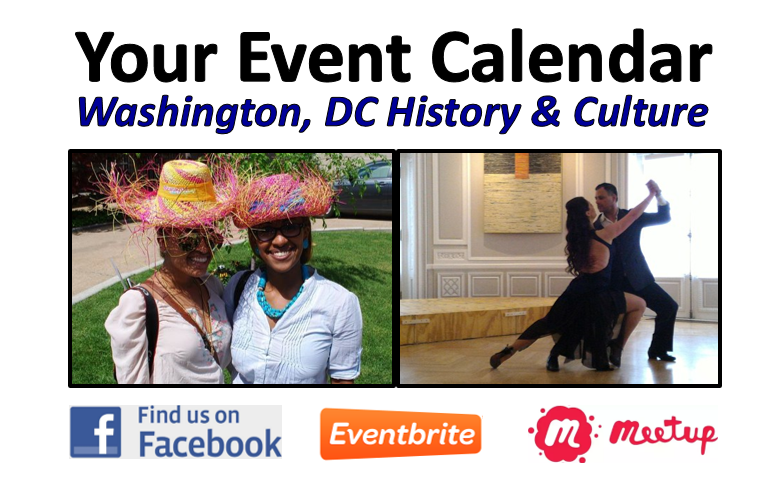 Vincent van Gogh (1853-1890) was a Dutch post-impressionist painter who is among the most famous and influential figures in the history of Western art. In just over a decade he created about 2,100 artworks, including around 860 oil paintings, most of which date from the last two years of his life. They include landscapes, still lifes, portraits and self-portraits, and are characterized by bold colors and dramatic, impulsive and expressive brushwork that contributed to the foundations of modern art. He was not commercially successful, and his death at age 37 came after years of mental illness and poverty.
Our program at the National Gallery of Art will cover Vincent van Gogh's fascinating life and enduring legacy - including what makes his artwork so unique and why he became so popular after his death. The NGA permanent collection holds ten van Gogh paintings (although some may not be on display at any given time) and thus it's a great opportunity to see his work up-close and in-person. We will also cover the art that influenced van Gogh, and the artists he in turn influenced.
The Vincent van Gogh collection at the National Gallery of Art:
https://www.nga.gov/collection/artist-info.1349.html#works
Vincent van Gogh on Wikipedia:
https://en.wikipedia.org/wiki/Vincent_van_Gogh
Your host for this program is Robert Kelleman, the founder of the non-profit community organization Washington, DC History & Culture, who earned a Bachelor's Degree in Art History (University of Michigan), was formerly employed by the Detroit Institute of Arts (which also has an impressive van Gogh collection) and has led many tours of the National Gallery of Art.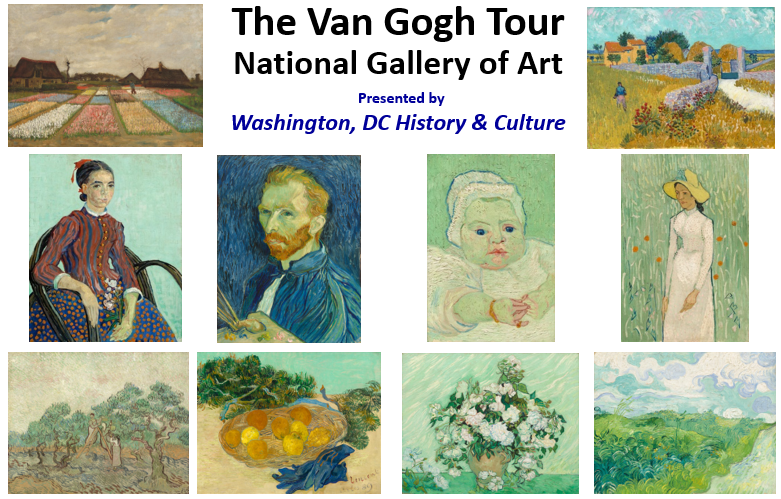 Registration: As this is a limited space event (and to reduce "no shows") there is a $8.00 per person registration-in-advance fee to attend, with proceeds supporting our Washington, DC History & Culture non-profit community programs. Full refund if the event is cancelled or if you change your RSVP to "no" at least 72 hours beforehand.
Weather: This program is mostly indoors and will thus take place rain or shine.
Meeting Point: 9:40 am sharp outside of the Madison Drive NW entrance (between 4th & 7th) of the National Gallery of Art's West (main) Building. Look for your host Robert, wearing a fedora-style hat, and a group of friendly people. We'll be outside for twenty minutes for our group icebreaker introductions and program overview before proceeding inside the museum when they open at 10:00. We'll be spending much of our time in gallery #83.
Additional Questions: Anything that can't be answered by the above event description, Google, or common sense please let us know.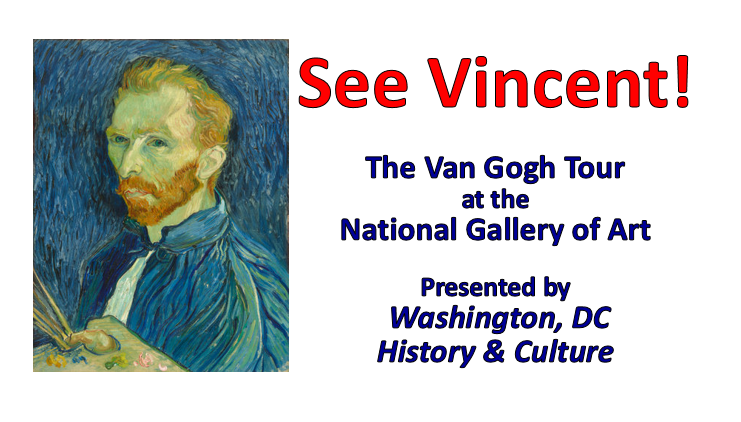 This program is presented by the non-profit community organization Washington, DC History & Culture:
"bringing people together to experience the history and culture of Washington, DC."
For more entertaining and educational programs visit us at:
https://www.Facebook.com/DCHistoryAndCulture
https://www.Meetup.com/DCHistoryAndCulture
https://DCHistoryAndCulture.Eventbrite.com
http://www.youtube.com/c/WashingtonDCHistoryCulture
https://www.Instagram.com/DCHistoryAndCulture
#DCHistoryAndCulture
We look forward to seeing you - thanks!
Robert Kelleman
Washington, DC History & Culture
rkelleman@yahoo.com
202-821-6325 (text only)
https://www.linkedin.com/in/robertkelleman/