Description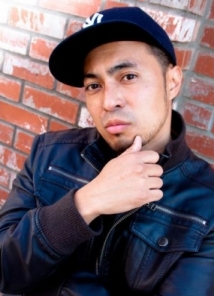 VINCE ROYALE
Jersey City native, Vince Royale is a stand up comedian, actor, and recording artist. Vince has been featured in VH1, CBS, ABC, GSN, MTV, various commercials, independent films, and soap operas. He has performed across the U.S. in prominent venues such as Caroline's, The Gotham Comedy Club, Comic Strip Live and Yankee Stadium in New York. In the West Coast, he has performed at the world famous Comedy Store, The Punchline, the Improv, the Ice House, and the Laugh Factory. Vince has shared the stage and performed with comedy legends such as Louis C.K., Bobby Lee, Paul Mooney, Tommy Davidson, Todd Glass, Jim Gaffigan, just to name a few. Vince also produces shows where he spotlights upcoming musicians and comedians featured in Showtime, HBO, Comedy Central, and BET.
Recently, Vince has been selected to feature in a documentary/film about rising comedians. The documentary will profile and follow Vince as he works to make it to the top in the comedy circuit and entertainment industry. Vince is also the winner of the "Funniest Comedian in So Cal" hosted by the Jon Lovitz Comedy Club.
---
The following was taken from the club's website (eastvillecomedyclub.com)
We are an 150 seat retro comedy club venue located in the heart of Manhattan's East Village. The club was founded by native New Yorkers who have years of experience in the comedy and bar businesses. Therefore, we pride ourselves in presenting the funniest and most experienced comedians featured on TV and film, and also providing a great environment for our patrons. We host special events, such as: fundraisers, bachelor & bachelorette parties, comedy classes, TV & movie shoots, singles nights, birthday parties, prom shows and New Year's Eve events. There is no age restriction for admission. Shows may contain adult content, but we're an all-ages under 21 comedy club and offer non-alcoholic beverages for our underage customers.
*CLUB POLICIES*
- There's a 2 drink minimum per person.
- Arrive 30 mins before showtime as seating is on a first-come basis. Those arriving late are not guaranteed seats; as we begin seating standby customers. If reservations are missed; tickets may be used another time without penalty.
- LINE-UPS SUBJECT TO CHANGE. If you're coming to see a specific performer; please note they might not be in the lineup. Rosters are current at time of posting, but may get switched around as comics sometimes cancel last minute. Therefore, tickets are for a comedy show, not for any specific performer.
- All ages welcome. Shows may contain adult content but there are no age restrictions.
- Arriving intoxicated is prohibited.