We are sorry to announce that Techno Tuesdays will not take place in the spring, but they will resume this summer!
About this event

We are sorry to announce that Techno Tuesdays will not take place in the spring, but they will resume this summer! Please follow @dpvils on Twitter for future announcements. You can watch all previous Techno Tuesday webinars on demand here.
Would you like to sharpen your technology skills to better prepare for the 2020-2021 school year? Whether you are back in your classroom or delivering remote learning, we want to support you in developing the skills you need to be successful. Join us on Tuesdays to learn new tools and strategies to create powerful learning experiences for your students and your teachers. Verizon Innovative Learning Schools will host FREE, live, webinars bi-weekly throughout the school year designed to help you learn ways to leverage technology tools for learning.
FREE 1-hour virtual PD sessions open to all educators. (Sessions are bi-weekly on Tuesdays; 7-8pm ET )
------------------
9/8/2020-The WOW Factor: Engaging Learners in a Virtual Setting. Participants will gain insight and strategies for engaging learners in a virtual teaching environment.
9/22/2020 -Supporting Executive Function with Tech Tools. Activate learner agency effectively by building executive function skills in your learners. Explore tools that support mental flexibility (i.e., problem solving), time management, prioritization, and more!
10/6/2020 Addressing Barriers to Digital Inclusion: A Coach's Perspective. When it comes to digital inclusion, having access to devices is only half the battle. Digital literacy, accessibility, collaboration, and participation are important parts of digital inclusion. In this session, participants will have the opportunity to explore the Learner Variability Navigator designed by educators and coaches to help make digital content more engaging and accessible.
10/20/2020-Novel Engineering in the Virtual World.Want a way to connect your literacy and STEM standards? Maybe you've heard of novel engineering, but now that students aren't in school to engineer anything, how can you accomplish your purpose digitally? In this session, learn what novel engineering is, see examples in action, and learn digital solutions for implementing it.
11/3/2020-CANCELLED Google Hacks for Every Educator. Pro-tips to help you manage Gmail, Google Calendar and Google Drive more efficiently and effectively.
11/17/2020 Flippin' Out with Flipgrid Discover new ways for you to create student-paced tasks, differentiate classroom experiences, and facilitate student created presentations with Flipgrid for blended learning.
12/1/2020-Personalize Learning with Any Tech Tool. Feel like tools are always changing but the pedagogy behind them is stale? In this session, using major tech tools as examples, we will explore several facets of personalized learning and examples of how to address them with whatever tool you're using. Platforms will include Seesaw, Microsoft Teams, and GSuite.
12/15/2020- Tech Based Assessment SWAG Are you looking for meaningful, tech-enriched ways to assess your students' knowledge? Tech Based Assessment SWAG dives into four assessment uses and ways to accomplish assessments using technology.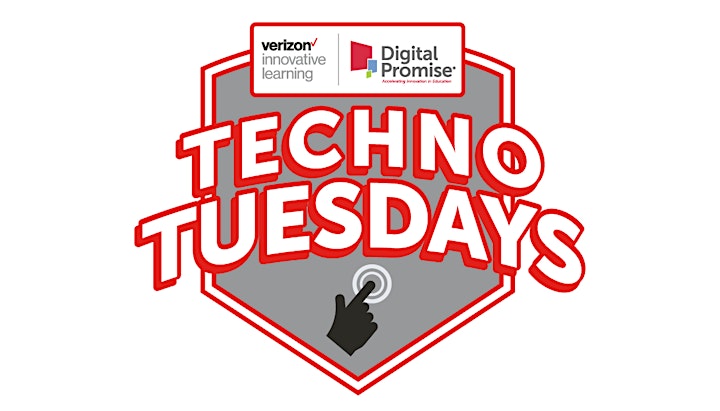 Organizer of VILS Techno-Tuesdays Fall/Spring 2020-21