Description
We cordially invite You to register for B2B Contact Fair. Meeting such high-achieving business people and innovators face to face has never been so easy. Each visitor of Innovation Drift can register for B2B Contact Fair where they can meet and talk with a selected mentor.
Here we present the mentors of Contact Fair: in addition to delivering a general speech to all visitors, each of them will be able to give some visitor-specific advice or share practical insights by meeting them individually.
The possibility of a face-to-face dialogue will not only offer individual advice but will also be a chance to start partnerships that may help achieve new highs.
Descriptions of B2B Mentors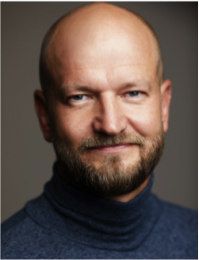 Ričardas Čepas

Ričardas Čepas started his career by founding several companies which include real estate company Newsec / Re & Solution and investment management company Lords LB Asset Management. Now he is a board member of several companies with the total annual turnover exceeding half a billion Euros. It is worth noting that the activities of these companies are so diverse that the only conclusion is – Mr Čepas simply understands business.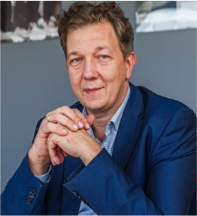 Kazimieras Tonkūnas


Mr Tonkūnas is one of the founders of Positor (now - INVL Technology, a NASDAQ Baltic listed closed-end investment company which invests in IT businesses). Since July 2016, he is the Managing Partner of INVL Technology at INVL Asset Management. He is also the Chairman of the Board at Norway Registers Development AS, NRD CS UAB and BAIP UAB, Board Member at Deltagon Group Oy and Acena as well as Supervisory Council Member at Andmevara AS. Mr Tonkūnas has 20+ years' of management experience in ICT sector. His areas of expertise include business development and services portfolio composition strategy, M&A, science entrepreneurship and management as well as international development and cooperation among countries in Northern Europe, Sub-Saharan Africa and Asia.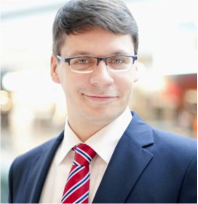 Evaldas Brazys

Evaldas Brazys has an experience of more than 15 years in b2b sales both in Lithuania and abroad. Over those years, he had worked for IFC of the World Bank Group and Enterprise Lithuania and had obtained the certificate of International Trade Management Programme (Sweden). Mr Brazys is the CEO of independent export consulting company EULIMEX, this time, he will answer all questions in person, rather than online.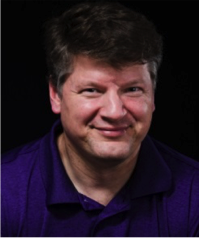 Will Cardwell

Will Cardwell is a partner in Open Circle Capital in Lithuania and Courage Ventures in Finland and is a professor at the University of North Carolina. Over the course of his career, he has worked with more than 50 different digital education, healthcare and environmental companies. He has already proven his skills as a consultant and investor in fifteen different countries in North America, Europe and Asia.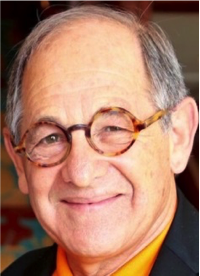 Ralph Simon

Ralph Simon, the founder and head of Mobilium Global Limited is globally known as a "father of ringtone". As early as 20 years ago, the creator of modern mobile entertainment services foretold that mobile phones will become irreplaceable and will influence our daily life. With this understanding, he is one of the most influential behaviour analysts of the youngest generation. What does he expect from the future world and what businesses he predicts to thrive? You will get all the answers at a contact fair.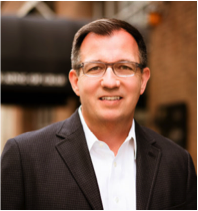 Mike Otworth

Mike Otworth is among the top management of Innventure Company dedicated to identifying and commercialising the most innovative technological products. Previously the president of Green Ocean Innovation, he dedicated his career to the sourcing of technologies, the influence of which has not yet been recognised by anyone else. Will he probably see something yet unnoticed by others here in Lithuania?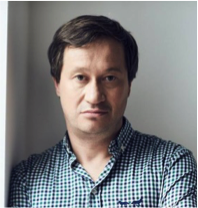 Paulius Senūta

Paulius Senūta, the chairmen of the board of advertising agency Not Perfect | Y&R Vilnius, has already been awarded multiple Lithuanian prizes for his activities. Having worked for more than 20 years in advertising industry, he started his career in a Latvian agency, where he rose from an ordinary employee to a partner in just one year, and now he develops his business in his own way. As a matter of fact, he considers advertising to be a synthesis of business and art so he will undoubtedly offer only non-standard solutions.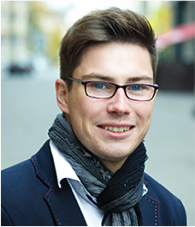 Andrius Čepkus

During his 15 years in IT project management and digital marketing, Andrius Čepkus has sold some of his business projects but has been developing the remaining ones himself. By the way, some of his projects are not IT-related: in 6 years, his social project Vaikų Svajonės helped to fulfil the dreams of more than 35,000 children from vulnerable families and earned Mr Čepkus a title of the LRT Person of the Year in 2015. He currently manages e-shop rent business GETSHOPIN, that has gathered as much as 10 percent of all Lithuanian online shops on its platform.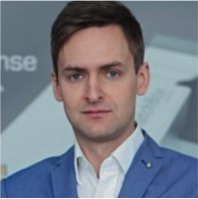 Evaldas Pabrėža

Evaldas Pabrėža has been working with the patents of inventions since 2007. In 2012, he established a specialised intellectual property management consulting company IAM. Since the beginning of his career following the graduation from Vilnius University, he has already helped more than 70 inventors and scientists to protect their technical ideas. After all, even the most genius inventor cannot achieve success without patents!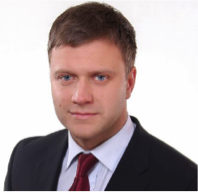 Donatas Smailys

Donatas Smailys, who often gives public lectures, is best known as the head of KTU Startup Space. He had previously worked as an adviser to the Seimas and was the organiser of TEDx conference in Kaunas. Now his work is to make sure that both students and start-ups have a dedicated space for unlimited creativity.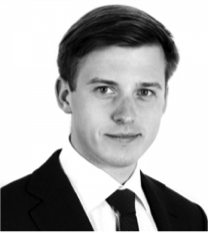 Danielius Stasiulis

Danielius Stasiulis, a partner in management consulting company Civitta, specialises in start-ups and highly innovative companies. Here he can advise on almost any issue: from the management of grants and projects to necessary market research studies.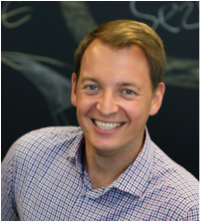 Andrius Bičeika

Andrius is a FinTech and business development specialist and Revolut Region manager for the Baltics, one of the fastest growing start-ups in the world. His colourful professional profile consists partly of a highly successful corporate world at Euromonitor International in Vilnius and London, with the other half of coming from his experience in various technical start-ups. After two successful years of being in charge of Revolut for Business product and business development, Andrius is now settled in Vilnius, with new goals for growth in the Baltics.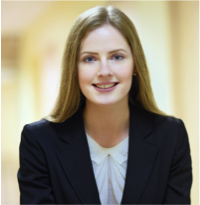 Sigutė Stankevičiūtė

A legal expert on pre-commercial procurement (PCP) at Agency for Science, Innovation and Technology (MITA). Also, she is a PhD candidate at Mykolas Romeris University (topic of the thesis "The right to personal data protection under electronic surveillance"). Sigute is a national expert at Horizon2020 project "Mutual Learning Exercise on Innovation-Enhancing Public Procurement (PSF)" and she also attends meetings with European Commission regarding PCP. Moreover, she is in charge of promoting R&D cooperation between Lithuania and NASA, Lithuania and China. So, you are welcome to contact Sigute for any questions related to PCP, international internship program at NASA or acceleration possibilities in China.



Jolanta Aviženytė

Agency for Science, Innovation and Technology (MITA). "7 years experience of working with European Structural Funds including 3 years of consulting at MITA, also consultancy for business sector about The Scientific Research and Experimental Development program (MTEP), The Scientific Research and Technological Development (MTTP) and implementing innovation activities, business and science partnerships, clustering. I encourage the companies to attent B2B event and approach MITA representatives in order to become aware of all those opportunities!"




Daiva Keršienė

Agency for Science, Innovation and Technology (MITA). " I have been working for 10 years in field of innovations. Moreover, I administrate international programs such as Eureka, Eurostars, BSR Innovation Express and the national Technological Development program. There is also a possibility to consult about Scientific Research and Experimental Development programs and their implementation (preparation of applications, administration). Companies are always welcome to get more information about innovative business expansion."



Kotryna Stankutė-Jaščemskienė

Kotryna Stankutė-Jaščemskienė is the Director of "Global Lithuanian Leaders", a high impact platform to bring together global Lithuania-connected professionals for Lithuania's growth: to bring back their expertise, knowledge, and contacts to their home country.