Description
Schmaltzy: 5 dishes. 5 stories. So Jewish.
Join the Jewish Food Society for Schmaltzy, an evening of storytelling that combines two of our favorite pastimes: kibbitzing and eating. It's kind of like The Moth, but with pastrami egg rolls.
We're teaming up with the Greenwich Village Society for Historic Preservation to feature a lineup of poets, chefs, and food mavens that live, work, and create in the Village. Hear the tales behind the recipes, then eat the food they made you crave.
Emceed by Mitchell Davis of the James Beard Foundation (and a certified matzo ball king) — plus, longtime Village resident Mimi Sheraton will make an appearance.
Spiels and Noshes by:
Nir Mesika of Timna Restaurant — Egyptian Sofrito
Marissa Lippert of Nourish Kitchen + Table — Apple Kuchen
Ed Schoenfeld of Red Farm — Pastrami Egg Rolls
Stacey Harwood-Lehman, Editor, Best American Poetry — Kasha Varnishkes
Zohar Zohar of Zucker Bakery — Clove Rugelach
"Village" Cocktail by Gabriel Stulman of Happy Cooking Hospitality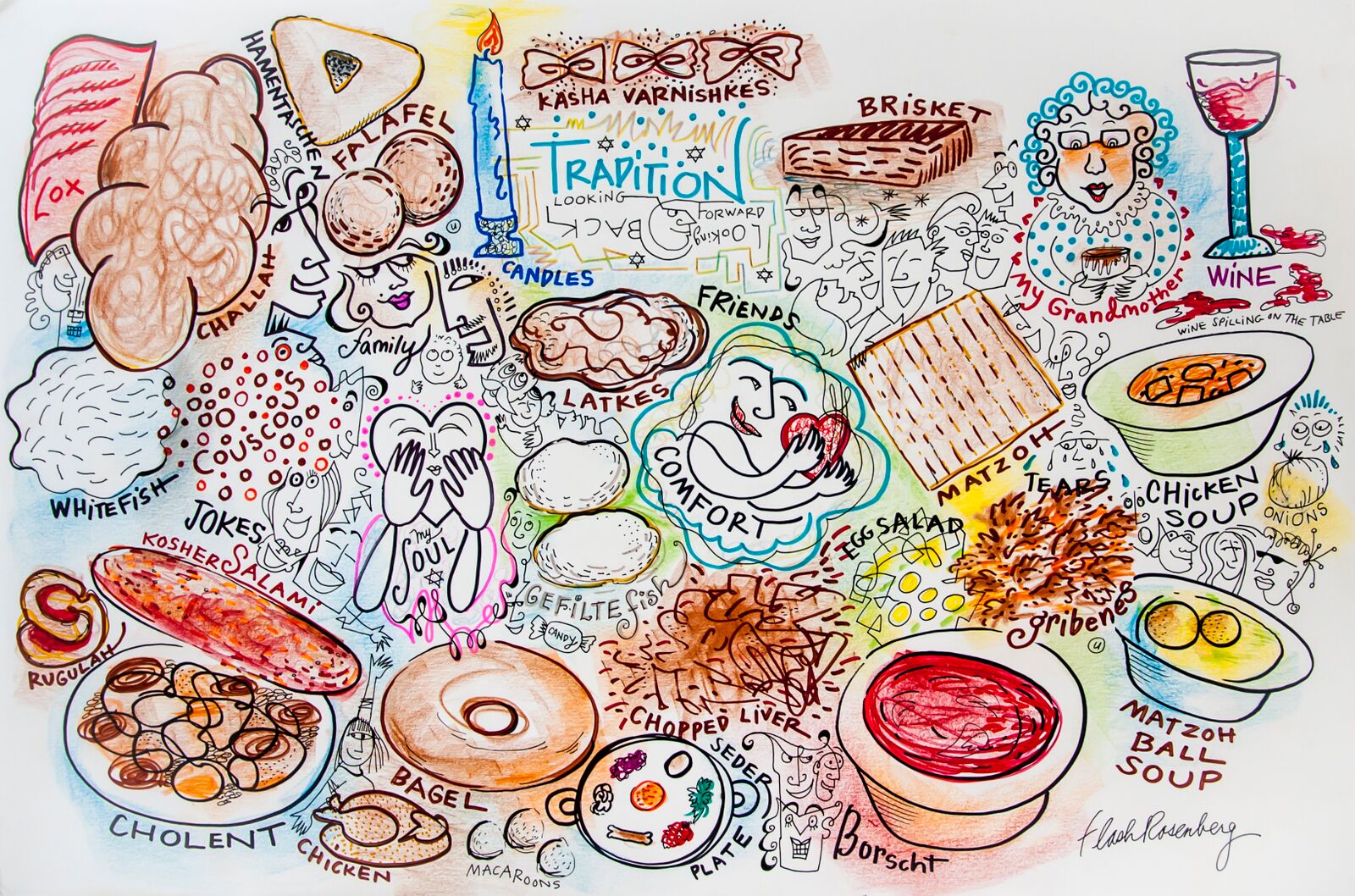 Live-drawing at Village Schmaltzy by Flash Rosenberg