Viking Ninja: Mindful Mechanics and Steel Mace Yoga -Level 1 Workshop
About this Event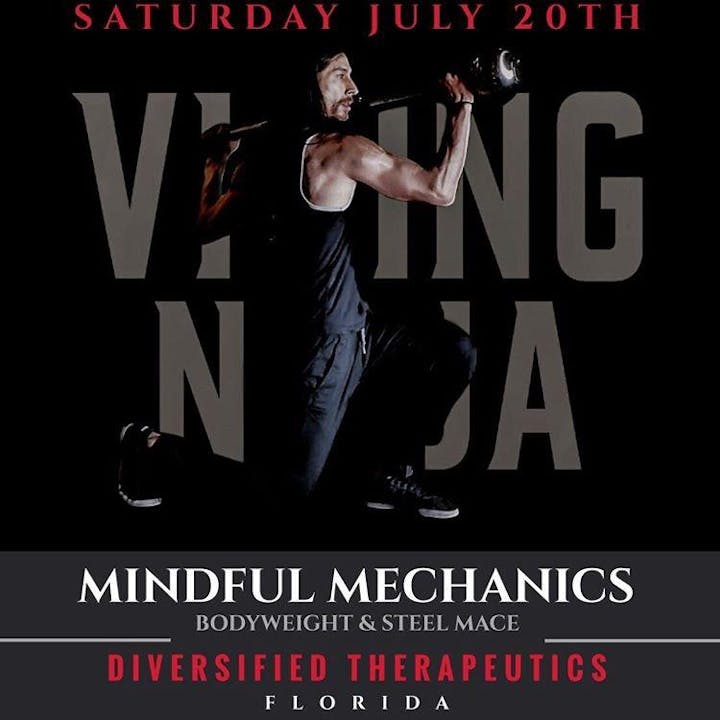 Mindful Mechanics is a course that focuses on creative yet structured programming with Bodyweight and Steel Mace movements. Sequencing exercises strategically to form a meaningful pattern that will benefit the individual both physically and mentally. Mastering the basics is important before you can express yourself well enough to add your own creativity.
The word flow has been used in many ways, Mindful Mechanics is a way to ensure the there is order and balance to the concept. We believe in a progressive, structured and safe concept of flowing. When performing patterns without symmetry and balance, the risk of injury and overactive muscles are heightened.
There is a mental and physical aspect to the course as you will have to dig deep and find your highest levels of discipline.
This course will take you through new avenues of fitness, helping you exceed your limitations.
ABOUT: Viking Ninja Training System
Viking Ninja Training System was developed by former Onnit Master Coach Esik Melland to teach his
multidisciplinary approach to life and fitness. The unconventional training system focused on safe and
mindful Bodyweight and Steel Mace movements designed for performance, mobility, and recovery. VKNJA
training encourages athletes learn to maintain proper mechanics at high intensity while discovering their
limits and learning how to exceed past them.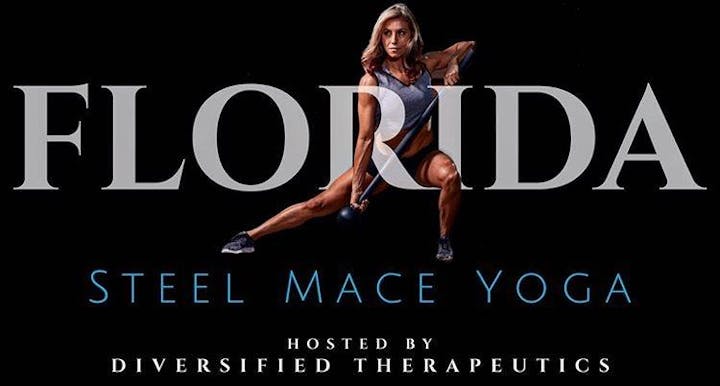 DAY 2: Steel Mace Yoga -Level 1 Workshop
An unconventional training system revolutionizing the way people around the world approach their mats.
STEEL MACE YOGA - MIND. BODY. SOUL. SHAPED BY STEEL
WORKSHOP OVERVIEW:
Steel Mace Yoga is a mixture of static poses and dynamic movement synchronized to breath using both bodyweight and steel mace. It builds full body strength, tones and sculpts, increases flexibility, and improves balance. The moment challenges rotational ranges and creates a greater range of motion by carving out tension using closed chain activation and radiation with the Steel Mace. It also creates mental focus, connecting body and mind together through synchronizing breath and movement. Very similar to martial arts or moving meditation.
ABOUT ERIN FURRY:
With a passion for fitness training, she became the Onnit Academy Steel Mace Senior Coach and an Onnit Academy Durability Coach in 2016. Training next to Onnit Academy's Master Coach and founder of Viking Ninja Training, Erik "Esik" Melland, Erin has gained skills in steel mace, bodyweight training, boxing, and many non-traditional martial arts. Erin created and developed the first ever Steel Mace Yoga curriculum in 2017 combining her two passions and continues to evolve with it. Dedicating herself to yoga, fitness, the evolution of self and spiritual awareness she seeks to bring these concepts to every class.