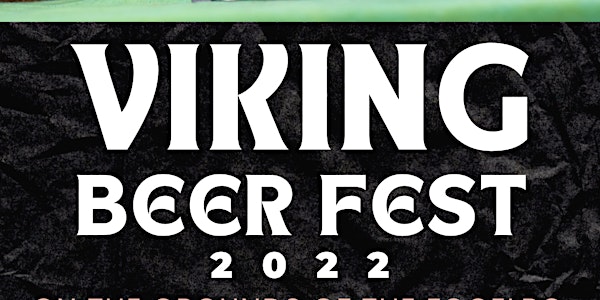 Viking Beer Fest
Beer tastings meets Viking re-enactors and combat in this festival featuring music, a Viking Ship, Nordic food, and more!
When and where
Location
Nordic Northwest Campus including Fogelbo 8800 SW Oleson Road Portland, OR 97223
About this event
This is a 21+ ticketed festival. See remaining ticket options bellow. If you arrive via Uber/Lyft or TriMet, admission includes 2 additional pours. Thank you so much to our generous sponsors including Loyal Legion and  Brady Jensen & Mario Cristancho!
-------------------
General admission is sold out... however,  we've decided to expand ticket options to accommodate more people with the following:
Evening Only Tickets - $19 includes late night admission after 7:30pm for the Viking Village fire encampment and DJ music from the Viking Ship! Includes 10 tastings of what's left while you dance and experience Vikings at night. You cannot enter earlier. This ticket does not include souvenir glassware. Please note that many beer taps may no longer be available, and that live bands, kubb, the aerialist performance, and Nordic Food and cocktails may be finished. Parking may be difficult and we reccomend Uber/Lyft or Trimet. The festival ends at 10pm and the last pour is at 9:30pm.
Membership Tickets - $69 includes general admission at any time, and special Nordia House souvenir glassware, 10 tastings, and a year membership to Nordic Northwest. A membership gets you discounts and invites on select events, and more, and can be used for yourself or as a gift. Thank you for supporting our 501(c)(3) non-profit cultural center.
-------------------
Get ready for the Viking Beer Fest, a brand new festival happening Saturday, August 20 at the Nordic Northwest campus including Fogelbo! This unique festival showcases the Timberhaven Vikings, a living history and reenactment group. The Vikings will be setting up historical and craft demonstrations, merchants, and combat re-enactments. As night falls, they will set up a fire encampment.
The Northwest Viking Alliance will also be present in our expanded Viking Village.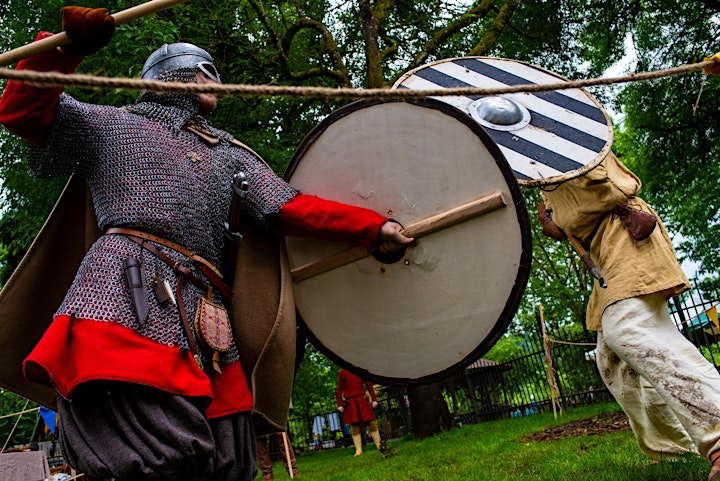 Fogelbo, a National Historic Treasure
Fogelbo is a log house and grounds full of walking trails and structures resembling a quaint Swedish Village. It was listed on the National Register of Historic Places in July 2020, and was built by Henry Steiner and his son. Steiner is also known as one of the chief carpenters who built Timberline Lodge.
The festival will take place on the grounds of Fogelbo and live music will take place on the log house's deck. Feel free to walk around and explore the grounds and trails.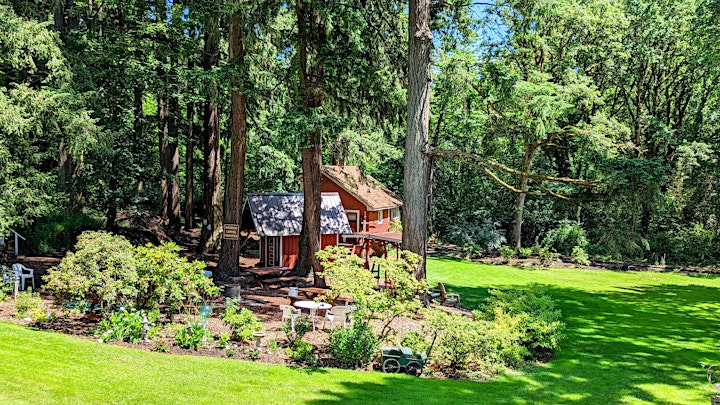 Beer Tastings
Featuring beers from around the PNW region, pours are curated by our title sponsor, taphouse Loyal Legion. Included in your admission are 10 four ounce tastings from different kegs. You may purchase additional tastings at the festival. Approximately three dozen different types of beer will be available for tastings. Beers will be poured into souvenir glassware (glass, not plastic!) that you can take home after the festival. Last pour is at 9:30pm.
Oran Mor Artisan Mead will have mead flights, glasses, and bottles for purchase as well as merchandise including mead horns to drink out of.
Bröder Soder will have aquavit, wine, and cocktails for purchase in addition to their food menu.
Thank you to our keg sponsors including Ridgewalker Brewing, Ecliptic Brewing, Rogue Ales and Spirits, and the Portland Rugby Club!
Tap List (subject to change - individual taps may not be available depending on when you arrive)
Ridgewalker Brewing - Aegir's Ale (Nordic Golden Ale with Nordic Yeast created for Viking Beer Fest 2022)
Breakside - Rainbows & Unicorns (IPA)
Bale Breaker - Hazy IPA (Hazy)
Fort George- Suicide Squeeze (IPA)
LEVEL- Game On IPA (IPA)
Reuben's- Hazealicious (Hazy)
Ecliptic - Phaser (Hazy)
Acendant - Awesome Sauce (Hazy)
Gigantic - Cat Stash Fever (IPA)
Buoy - Czech Pils (Pils)
Occidental - NW Pils (Pils)
Zoiglhaus- Kolsch (Kolsch)
Heathen - Blonde (Blonde)
Sunriver - Fuzz Tail (American Wheat)
Logsdon - Urban Encore (Saison)
Ninkasi - Solar Cruzer Pale (Pale)
Old Town - Galaxy Pale (Pale)
Ancestry - Irish Red (Red)
Oakshire - Amber (Amber)
Laurelwood - Tree Hugger Porter (Porter)
Pelican - Tsunami Stout (Stout)
10 Barrel - Crush (Sour)
Bauman's - Clyde's Dry (Cider)
Avid - Blackberry Currant (Cider)
Clean line - Mango (Hard Seltzer)
Ridgewalker Brewing - Alluvion Amber Ale (Amber)
Ridgewalker Brewing - Skull Krusher Raspberry Kolsch (Kolsch)
Ridgewalker Brewing - Strawberry Rhubarb Cider (Cider)
Rogue - Dead Guy Ale (Maibock)
Rogue - Mild Thrills (Altbier)
Rogue - CBD Ginger Beer (Ginger Beer)
Ecliptic - Carina Peach Sour (Sour)
10 Barrel - Pub Beer (Lager)
Level - Sweep The Leg (Rice Lager)
Widmer - Hefe (Hefe)
Ecliptic - Flamingo Planet (Blond)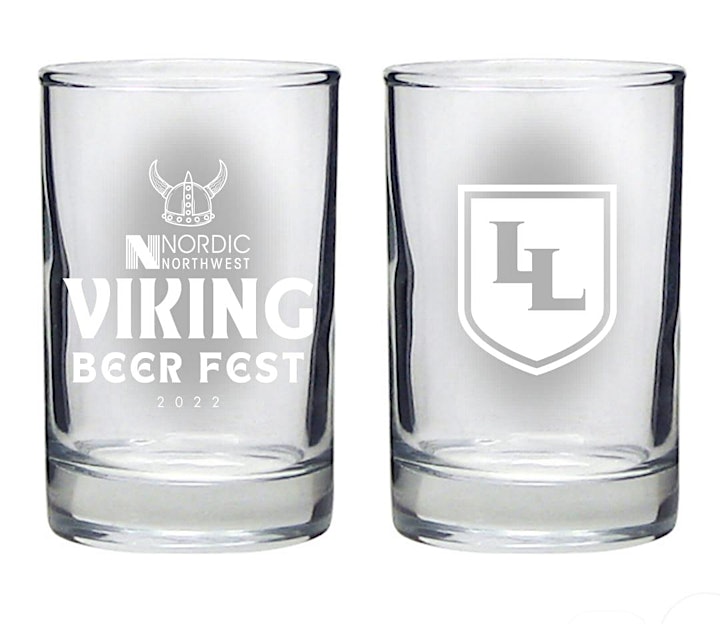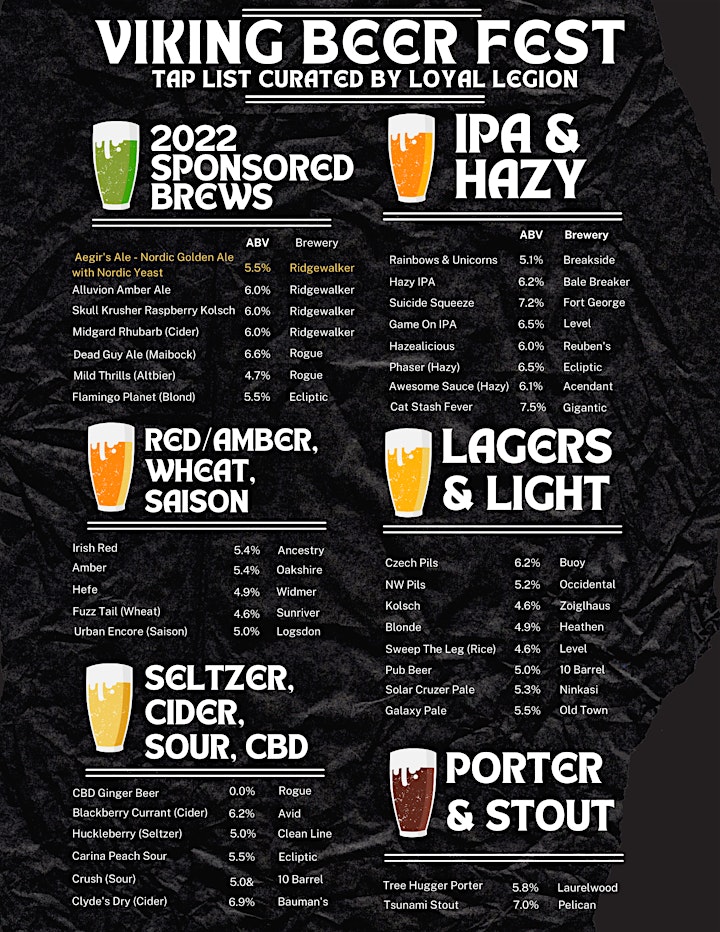 Live Music and Performances 
The festival include live music and entertainment on the deck of Fogelbo.
Varelse Trio: For several years after returning home from studying Scandinavian folk music in Sweden, Amy Hakanson searched for fellow musicians interested in exploring modern and traditional Scandinavian folk music. Since autumn of 2018 they have been creating their own blend of instrumental folk fusion. Their debut album, Creature Comforts, is the result of their efforts to push themselves musically, to create collaboratively, and to test the boundaries of instrumental folk music while maintaining a connection to tradition. They will be performing from 6-8pm.
Fredagsmys consists of Kim Majors (fiddle), Sara Martin (flute), and Carl Thor (mandolin). When the pandemic shut down Nordic dancing and the music they often provided for those events, this trio and friends began meeting to jam on Zoom. They adapted the Swedish tradition of Fredagsmys (cozy Friday ritual) to virtual space and continued playing together, finding new tunes, developing harmonies, and learning from each other through two long, dark pandemic winters. Now, back in real life and with new energy, they are happy to share traditional and modern Scandinavian tunes with listeners and dancers alike. They will be performing from 4-6pm.
This festival features aerialist performances by @pdx.elle from 5-8pm. At 8pm we will switch to DJ music from the Viking Ship featuring Zeke and an opening performance by Spin Instructor.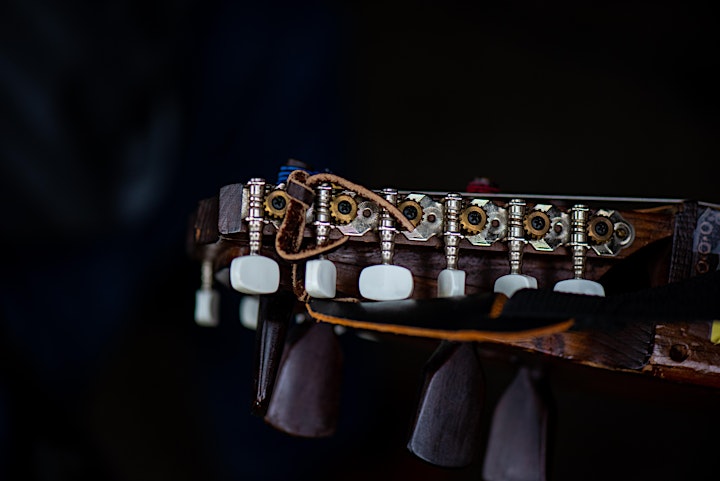 Nordic Food
Delicious food, cocktails, wine and aquavit will be available to purchase from renowned restaurant Broder Söder. This food menu is subject to change and Nordic food will be served until around 8:30pm
Lefse wrap with Jarlsberg cheese spread & shaved ham with mustard sauce (2pc)
Vegan wrap with hummus, greens and roasted vegetables
Classic hot dog with skagen shrimp salad & crispy onions
Aebleskiver with lingonberry jam (4pc)
Meatballs with cream sauce & roasted potatoes
Pickled herring with rye crackers & mustard sauce
Viking Vendors
Merchants will be selling their wares, including:
Viking Ship
Our 20' replica of a Viking Ship will "set sail" on the lawn of Fogelbo. A great photo op, it will be turned into a stage in the evening.
Fogelbo Beer Stein Collection 
From Ross Fogelquist's collection, see beautiful historical beer steins and kegs from Nordic countries.
Oscar the Reindeer
If you can find Oscar on the Fogelbo grounds, take a picture and post on social media with #vikingbeerfest. Show us at the Nordic Northwest merch table and we will give you a free wooden cutout of our reindeer friend.
Kubb ("Viking Chess")
Showcase your skills or learn how to play this game, rumored to have been created by Vikings in the Middle Ages.
Instructions on how to play will be at 4:30PM on the south lawn of Nordic Northwest. A tournament will begin at 6:00PM. To sign up in advance to play, email info [at] nordicnorthwest [dot] org
Axe Throwing
Portland Axe Throwing will be present after 5pm with their mobile unit to allow attendees to throw axes. This will be an additional purchase onsite not included in general admission.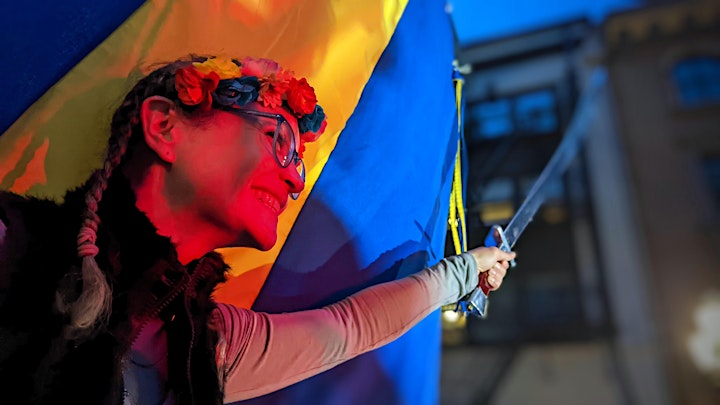 Sponsors and Volunteers
You may sign up to be a volunteer here
Interested in being a sponsor? Email us at info [at] nordicnorthwest [dot] org
Parking
Limited lot parking is available onsite at Nordic Northwest (8800 SW Oleson Rd) and West Hills Unitarian Universalist Fellowship (8470 SW Oleson Rd).
Limited street parking is available on nearby roads such as SW Taylors Ferry Rd, SW 89th, SW 90th, and SW 91st.
As parking is limited, and this is a beer festival with drinking, we do not recommend you drive. We recommend Uber/Lyft or TriMet. Bus line 45 - Garden Home stops in front of the venue.
Accessibility
Nordia House has two accessible parking spots in our main lot facing SW Oleson Rd. Both the main entrance facing SW Oleson Rd. and our side entrance facing SW Taylors Ferry Rd. are wheelchair accessible. All restrooms have accessible stalls but no power doors. We will do our best to accommodate your needs upon arrival. Please call 503-977-0275 or email info [at] nordicnorthwest [dot] org to arrange further assistance.
Weapons Policy
No real weapons are allowed at the event, and no weapons that are sharp or may hurt anyone will be allowed. Prop and fake weapons are allowed as part of Viking costumes if they will not hurt anyone accidentally. No guns are allowed, real or fake.
Other Info
No pets, only service dogs are allowed. This is a 21+ ticketed event. No smoking. Event details subject to change.
By entering the space, you consent to be photographed, videotaped, audio recorded, and/or otherwise documented. Your presence at the event constitutes your consent to use such recording(s) of your appearance, voice, and name in any and all Nordic Northwest related educational, promotional, marketing, and advertising efforts in perpetuity, for any purpose. You understand that all photography, filming, and/or recording will be done in reliance on this consent given by you by entering this area.