Description
At the COMPAREX Value Inspiration and Experience Workshop (VIEW), you will experience a hands-on workshop focused on Microsoft Office 365 and its applications. It is designed for those who feel overwhelmed by the countless features and endless growing opportunities of Office 365 applications such as Teams, OneDrive, Skype, Yammer, Delve – the list goes on.
From the VIEW:
You will be empowered to tailor your Office 365 experience to your business.
You'll discover your individual value of Office 365 as you discover the potential of each application. After the workshop, you'll know how to apply these to your individual needs.
VIEW learnings will help you work productively and efficiently not only theoretical understanding, but also concrete values for your company in day-to-day task fulfillment.
This workshop will inspire you to find the outcomes that can help increase security, work faster and more efficiently, and reduce costs.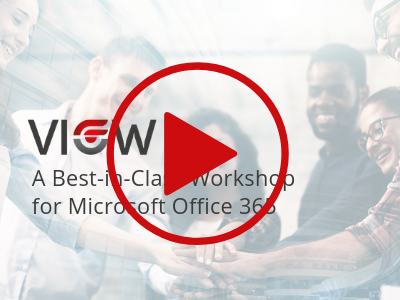 This free event will be held in the conference room on the 9th floor of the Dillon in downtown Raleigh. Lunch will be provided (catered by The Pit).
This event is geared towards IT professionals and influencers looking to capitalize on their Office 365 experience.
If you have any questions about the VIEW for Office 365, please email info@comparexusa.com.
You can learn more information about the VIEW at https://comparex.com/en/modern-workplace/consulting/value-inspiration-workshop-for-office-365.