UFSC View from the Top Session featuring Desi L. Wyatt, SVP Wealth Group Executive, Mid-Atlantic Market, Citi Gold and Citi Personal Wealth
About this event
Urban Financial Services Coalition (UFSC) invites you to a special session of "View from the Top Executive Leadership Series," featuring Desi L. Wyatt, Senior Vice-President, Wealth Group Executive, Mid-Atlantic Market, Citi Gold and Citi Personal Wealth Management. As an executive leader, Mr. Wyatt will focus his thoughts on the topic "The Power of the Performance, Image and Exposure Model"
This session is scheduled:
Date: Wednesday, January 27, 2021
Time: 12 noon, Eastern Standard Time
Location: Virtual and hosted on ZOOM
Recorded: Yes, this call will be recorded.
Urban Financial Services Coalition has presented the View from the Top Executive Leadership for several years, providing minority financial professionals, members, and communities of color the opportunity to learn from some of the nation's – and the world's – leading executives as they talk about their careers and leadership experiences.
To learn more about UFSC, visit www.ufscnet.org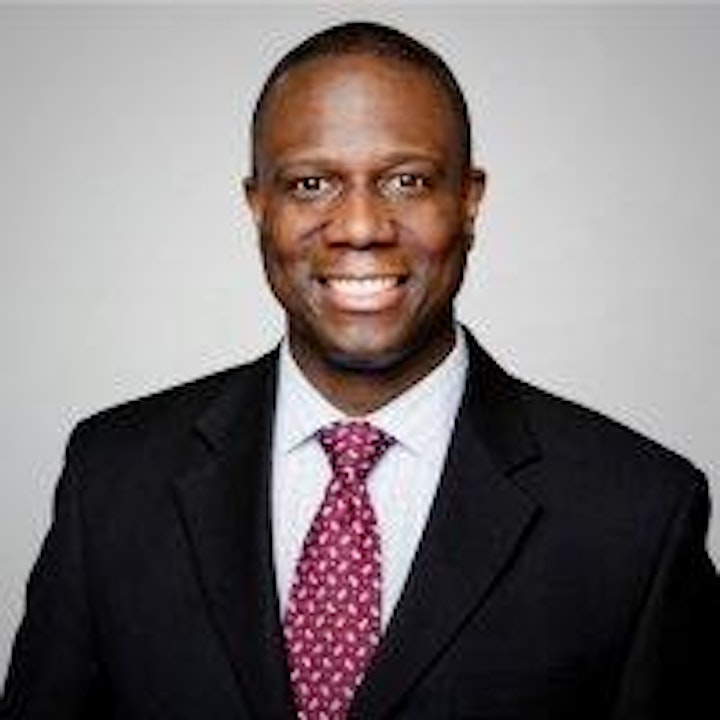 Desi L. Wyatt
Senior Vice President
Wealth Group Executive
Mid-Atlantic Market
Citi Gold and City Personal Wealth Management
Desi Wyatt leads a team of wealth advisors and wealth relationship managers and has responsibility for Citi's Citi gold and Personal Wealth Management businesses in the Washington, DC, Maryland, and Virginia markets. He is accountable for achieving client acquisition, relationship deepening and customer experience objectives while also strengthening risk control and overall team culture. With more than 20 years of financial services experience, of which nearly a decade was as a financial advisor, he understands the unique challenges that face financial advisors today.
To that end, he sees it as his purpose as manager to help financial advisors get better, so that they, through financial planning, can help their clients achieve better financial outcomes, both now and in the future. He believes that when advisors put their clients' interest first, lead with planning, and work as a team, everyone wins! A West Point graduate and former Army aviator, Desi flew the CH-47D "Chinook" helicopter and served in various positions of leadership, ultimately attaining the rank of Major during his military service.
Desi lives in Ellicott City, Maryland where he and his wife of 25 years raise their twin son and daughter. Active in the community, he is an usher at his local church and volunteers locally with Autism Speaks. Desi earned his B.S. degree from the United States Military Academy at West Point and his MBA from Virginia Commonwealth University. In addition, he holds the Chartered Retirement Planning Counselor℠ or CRPC® designation.
Organizer of View From the Top Featuring Desi L. Wyatt
About UFSC
Mission:
To be the preeminent financial services organization that provides professional development programs supports educational advancement and promotes economic empowerment for its members and minority communities at large.
Organization Description:
 Urban Financial Services Coalition (UFSC), formerly National Association of Urban Bankers, is a non-profit organization of minority professionals in the financial services industry and related fields.  Affiliation with UFSC offers a unique opportunity to influence the shape of the banking and financial services industry.  UFSC promotes the personal and professional growth of members and collectively articulates concerns and marshals resources to improve the economic development of under-served communities.
UFSC supports programs that offer practical benefits for minority financial services professionals, banks and financial institutions.  The underlying goals and objectives include fostering the interest and expanding the number of minorities in the financial services industry; increasing community service activities in low-income communities; enhancing scholarship programs for minority youth in pursuit of careers in financial services, and cultivating a premier job bank of experienced minority professionals in the industry.