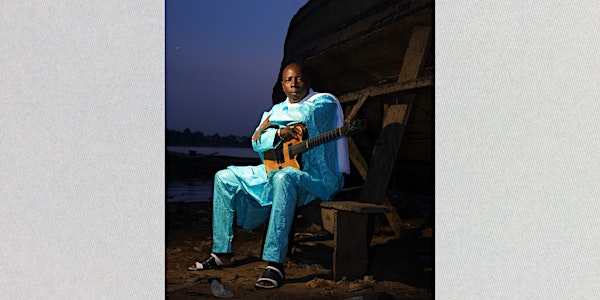 Vieux Farka Touré [Festival Of Fools ] w. Barika - Fri. 8/5 @ Nectar's!
Location
Nectar's
188 Main Street
Burlington, VT 05401
Join Vieux Farka Touré & Barika on Friday, August 5th for a Festival of Fools after party at Nectar's!
About this event
Vieux Farka Touré
Barika
A Festival of Fools After Party at Nectar's!
Fri. August 5th
Nectar's
9:00pm
--
Vieux Farka Touré
Often referred to as "The Hendrix of the Sahara", Vieux Farka Touré was born in Niafunké, Mali in 1981. He is the son of legendary Malian guitar player Ali Farka Touré, who died in 2006. Ali Farka Touré came from a historical tribe of soldiers, and defied his parents in becoming a musician. When Vieux was in his teens, he declared that he also wanted to be a musician. His father disapproved due to the pressures he had experienced being a musician. Rather, he wanted Vieux to become a soldier. But with help from family friend the kora maestro Toumani Diabaté, Vieux eventually convinced his father to give him his blessing to become a musician shortly before Ali passed.


Vieux was initially a drummer / calabash player at Mali's Institut National des Arts, but secretly began playing guitar in 2001. Ali Farka Touré was weakened with cancer when Vieux announced that he was going to record an album. Ali recorded a couple of tracks with him, and these recordings, which can be heard on Vieux's debut CD, were amongst his final ones. It has been said that the senior Touré played rough mixes of these songs when people visited him in his final days, at peace with, and proud of, his son's talent as a musician.


With each new project, Vieux expands his horizons, embraces new challenges and further entrenches his reputation as one of the world's most talented and innovative musicians.

As a passionate champion for the people of Mali and The Sahel, Vieux founded the charity Amahrec Sahel in 2012. As part of Amahrec Sahel's mission to support humanitarian reconstruction and culture, the charity has provided school supplies for children, supported an orphanage in Bamako and provided musical instruments for young musicians in Mali. Vieux is also the director of The Ali Farka Touré Foundation, an international organization dedicated to the preservation of Ali's legacy and the cultural growth of Mali.