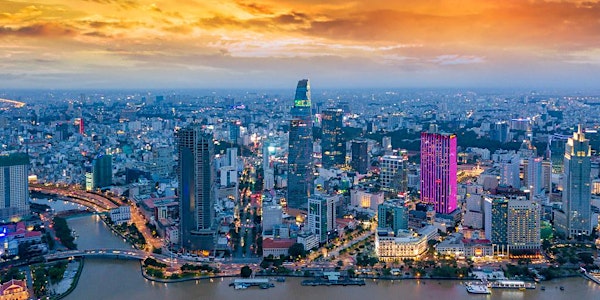 Vietnam: Rising Star Of Asia (Webinar)
Get professional insights and strategies on how to invest in Vietnam Properties
About this event
Druce is proud to host a webinar to share an opportunity that lies await in our aptly named; Rising Star of Asia; Vietnam webinar.
In spite of the high inflation and slow-down in the world's economy, Vietnam's economy is still growing strong in 2022.
Vietnam is positioned to be the 4th ranked fastest growing country of Asia in 2023-24, heavily supported by trade exports rising 21% year on year, giving rise to 7.72% GDP growth in 2022 and heavily contributed by a massive influx of foreign manufacturing companies into Vietnam.
Comprehensive fundamentals pave the way for a limitless growth of wealth in the country and its citizens, this is the best time to invest in Vietnamese prime properties.
Join our upcoming webinar to arm yourselves with the knowledge to ride the Vietnam wave. Druce's countless hours of research and priceless in-depth knowledge sets out to empower our treasured investors to expand their horizons and explore with us, the Rising Star of Asia; Vietnam.