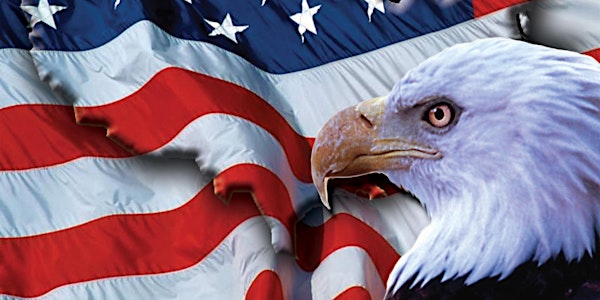 Video Webinar: Liberty on Lockdown - Freedom in the Midst of a Crisis
Some of the top freedom advocates came together to talk about government action that endangers the basic principles of liberty.
About this event
"Liberty on Lockdown" occurred live on Saturday, April 25, 2020. Those who were unable to access the live event can acquire the recording.
Tune in and hear some of the leading advocates nationwide talk about the interplay between the ongoing COVID-19 crisis, freedom, and the U.S. Constitution. This was educational, empowering, entertaining!
There is understandable concern worldwide about the way governments are responding to the alleged crisis of COVID-19. People from all walks of life are concerned about their livelihood and how their freedoms are being affected. As a result, people all over the world are longing for the right information.
Come listen to some of the top advocates in the United States talk about the fragile balance between liberty and public safety. The panel will include doctors, lawyers, politicans, and various liberty advocates. Not only will you be engaged and entertained by these speakers, but you'll be informed and effectively equipped to take action within your circle of influence.
Some of the issues that will be addressed are as follows:
What does good government actually look like?
How does an informed, freedom-loving citizenry respond in the midst of an alleged crisis where liberties may be threatened?
Public safety v. Freedom - Who wins?
How should businesses respond to the shutdown and what does freedom have to say about government action towards private businesses?
How should the citizenry respond to isolation/quaratine orders? Are they even constitutional?
What does the medical science say about COVID-19? What is the best and healthiest response?
What does this crisis look like long term? How is the length contingent on the actions taken by citizenry.
The cost to access the live video webinar is $19.95 and includes the following:
A link to watch the recording of the video webinar.
A signed copy of one of Shane Krauser's books (either "Your Nation to Save" or "What is Freedom? Is It For You?"). Fun fact: One of Krauser's signed copies sold for $3200 on eBay.
Speakers include the following:
U.S. Congressman Andy Biggs
Nick Dranias
Esther Goldberg
Joel Griffith
Mark Herr
Dr. Jeff Jex
Alexander Kolodin
Shane Krauser
Jonathan Lockwood
Bill Norton
Shawn M. Rodgers
Byron Schlomach
Dr. Jeffrey Singer, M.D.
Jeff Utsch
Marc Victor
*See below for information on each speaker.
Facebook Event Page:  https://facebook.com/events/s/webinar-liberty-on-lockdown-fr/683977362358959/?ti=icl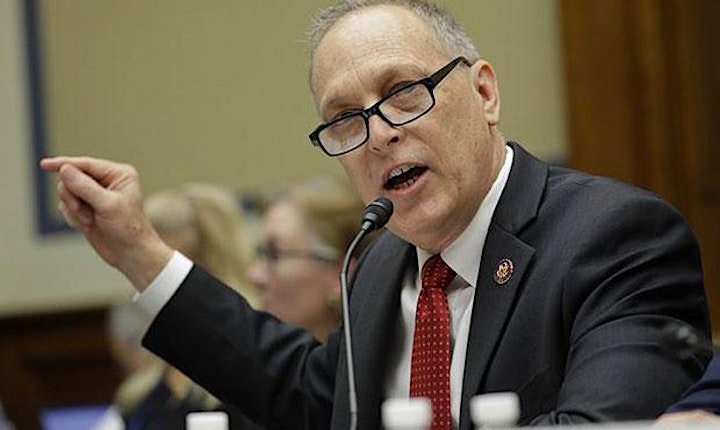 U.S. Congressman Andy Biggs (pictured above)
Congressman Andy Biggs is an Arizona native and currently serving his second term in the U.S. House of Representatives, representing Arizona's Fifth District. He lives in Gilbert with his wife of 38 years, Cindy. They have six children and six grandchildren.
Congressman Biggs received his bachelor's degree in Asian Studies from Brigham Young University; his M.A. in Political Science from Arizona State University; and his J.D. degree from the University of Arizona. He is a retired attorney, who has been licensed to practice law in Arizona, Washington, and New Mexico.
Before being elected to Congress, Congressman Biggs served in the Arizona Legislature for 14 years – the last four as the Arizona Senate President.
Congressman Biggs is a member of the House Judiciary and Science, Space, and Technology committees. He is chairman of the House Freedom Caucus, co-chair of the Border Security Caucus, co-chair of the War Powers Caucus, and Chief Regulatory Reform Officer of the Western Caucus.
Congressman Biggs has a lifetime rating of 100% with the Club for Growth, 98% lifetime score with FreedomWorks, 95% lifetime score with Heritage Action, 100% rating in the 116th Congress for National Right to Life, and a 99% career grade from NumbersUSA.
The Arizona Republic named Congressman Biggs as one of its "10 Arizona people you'll want to watch in 2019," arguing that "Biggs makes the public case for the conservative position and often in defense of the Trump administration. He's very good at it. His advocacy tends to be well-reasoned and persuasive, not inflammatory...To keep an eye on what congressional conservatives are thinking and advocating, Biggs is increasingly one to watch."
National TV appearance talking about COVID-9 and religious freedom: Click here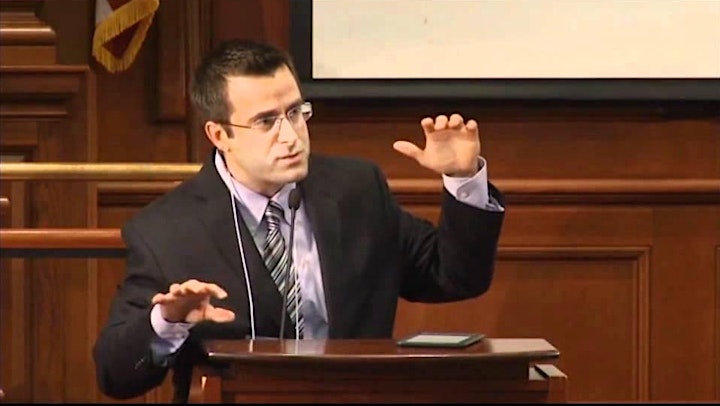 Nick Dranias (pictured above)
Nick Dranias is currently General Counsel of Honduras Prospera LLC, which focuses on developing and implementing better than first world special jurisdictions around the world, starting in Honduras.
Most recently, Dranias served as Senior Litigator in the Arizona Attorney General's Government Accountability Unit.
As President of Compact for America, he led 5 states to pass legislation agreeing to advance and ratify a federal balanced budget amendment.
As Constitutional Policy Director of the Goldwater Institute he won a case upholding free speech before the U.S. Supreme Court.
And at the Institute for Justice, he fought to break up licensing monopolies in cosmetology, waste hauling, taxi service, sign posting, and wine sales.
In private practice, he has maintained a successful business and real estate practice in AZ, DC, IL, MN and TX; and won the Oliver Wendell Holmes Award for his service to the Chicago Bar Association.
Dranias holds a JD (law degree) from Loyola University Chicago School of Law, where he served on the Law Review and won first-in-class awards in Land Use, Remedies and Legal Writing. He graduated cum laude with a BA in economics and philosophy from Boston University. Nick also serves as an adjunct professor in business law and ethics at Grand Canyon University.
Mr. Dranias speaks at Harvard University: Click here
Testimony at a field hearing in front of U.S. Congress: Click here
National TV appearance on Fox News: Click here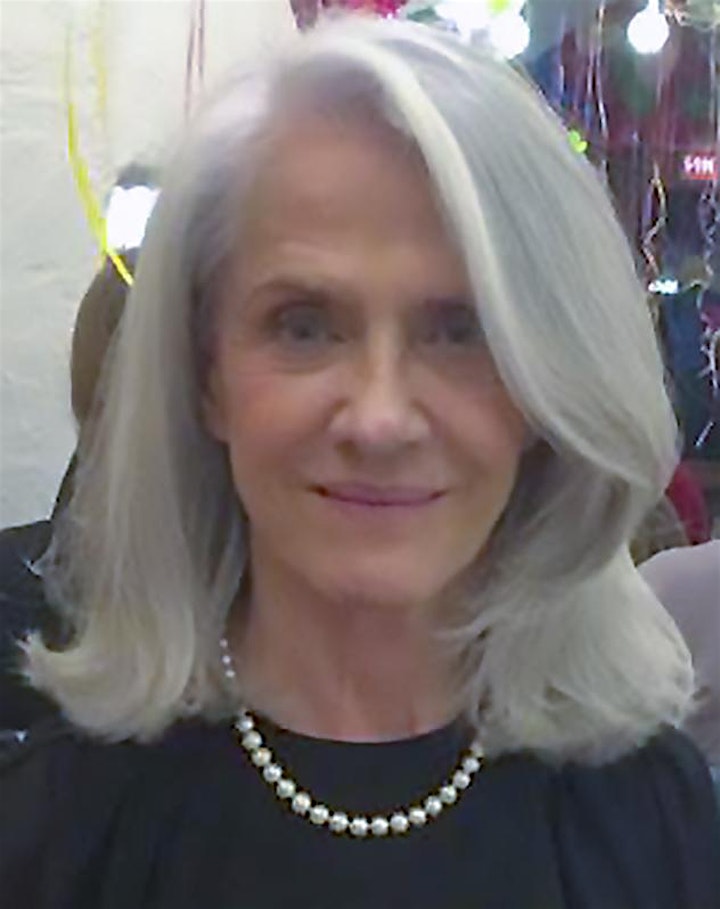 Esther Goldberg (pictured above)
Esther Goldberg is a lawyer and journalist. She writes about culture, trade, politics and foreign policy. Her work appears in The American Spectator, American Greatness, Real Clear Politics, and PJ Media.
She has been interviewed by Foreign Policy (foreignpolicy.com), EWTN's Church and Culture podcasts with Deal Hudson, and Conservative Radio's The Seth and Chris Show.
In the summer of 2015, she decided that Donald Trump would be the next president of the United States and that she would help. She didn't hesitate to say that in print, and an early article was read out on the Rush Limbaugh show. Much to her surprise she became an unpaid consultant for the Trump presidential campaign and helped to write Donald Trump's first foreign policy speech, as well as to contribute ideas on other issues.
She lives in Alexandria, Virginia with her husband F.H. Buckley, a German Shepherd dog Elka, and 2 cats, The Good One and The Evil One.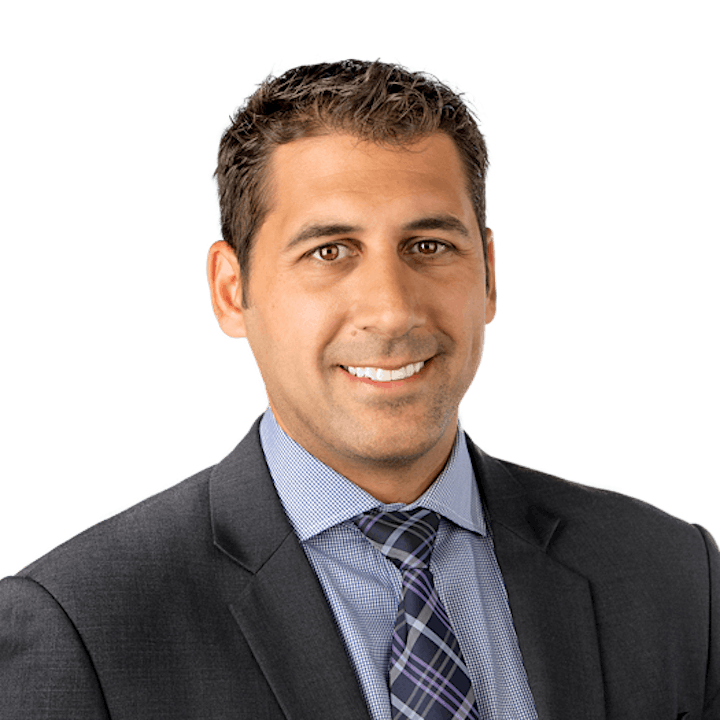 Joel Griffith (pictured above)
Joel Griffith earned his juris doctor at the Chapman University Dale E. Fowler School of Law, with a dual emphasis in Alternative Dispute Resolution and Federal Income Taxation; he is currently a member of the State Bar of California. At Chapman, he was a charter board member and treasurer of the Investment Law Society, served as a charter member and vice-president of the Chapman chapter of the California Republican Lawyers Association, and competed on both the mock trial and mediation teams.
Following law school, Joel managed an equities trading account utilizing market neutral strategies. As an attorney, he worked with Heideman Nudelman Kalik, PC in Washington, D.C. During the 2012 presidential primary season, Joel worked for a campaign as MI state field director, OH state operations director, and WA parliamentarian/assistant delegate strategist.
Joel is currently a research fellow for the Institute for Economic Freedom and Opportunity at The Heritage Foundation. Previously, he worked as a researcher for a former member of The Wall Street Journal editorial board. Joel also was Deputy Research Director at the National Association of Counties. Most recently he was Director of the Center for State Fiscal Reform at the American Legislative Exchange Council. Numerous media outlets have featured Joel's written analysis, including The Hill, The Wall Street Journal, Forbes online, Investor's Business Daily, The Washington Times, the Orange County Register, and Times of Israel. He also made appearances on Fox News and Fox Business News.
National TV appearance - The Good, Bad, and the Ugly of the CARES Act: Click here
National TV appearance - Coronavirus Aid Shouldn't be Politically Motivated: Click here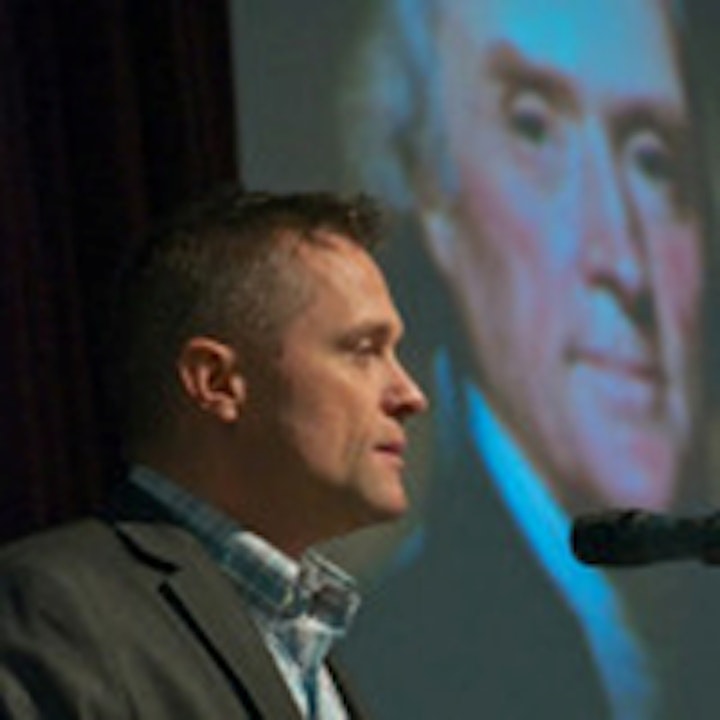 Mark Herr (pictured above)
Mark Herr received his bachelor's degree in Management from Lipscomb University and a Master's in Business Administration from Middle Tennessee State University. He is retired from the U.S. Air Force and lives in Republic, WA with his wife Pamela. They have 6 children.
Mark is the President and Co-founder of the Center for Self Governance – a non-profit civics research and training institution. At CSG, he researches, conducts experiments, and lectures on dual and cooperative federalism, systematic and partisan politics, messaging and relationship building, and also where he is the producer of the docu-series: Governed V Governing, The State Constitution Study Program, the Foundational & Applied Civics Training Program, and the Half Baked News Podcast Series.
Mark is an author, a policy writer for Institute for Selective Federalism, and founder of Marble Cake Media. His innovations and experimentation with modern systematic politics are hailed as 21st century 'ground-breaking,' 'cutting edge,' and 'self-empowering,' by both elected officials and business entrepreneurs nationwide.
Since 2011, he travels nearly non-stop, nationwide, speaking to groups, training and mentoring CSG students, screening and producing Marble Cake Media films, writing Layer Cake Federalism policy, providing public relations advice to Local & State elected officials across the nation, and drafting Applied Civics textbooks during his numerous airport layovers. Mark hopes to make systematic politics culturally mainstream during the 21st Century!
Mark is launching a book entitled "Speaking the Language of Liberty." Check out some of the details: Click here
Mark hosting CV19 discussion/C2A with CA business owners about re-opening the Economy: Click here
Mark hosting CV19 discussion/C2A with Dr. Karladine Graves about the use of Hydroxy-Choloriquine: Click here
Mark hosting CV19 discussion about the Political Weaponization of Crisis: Click here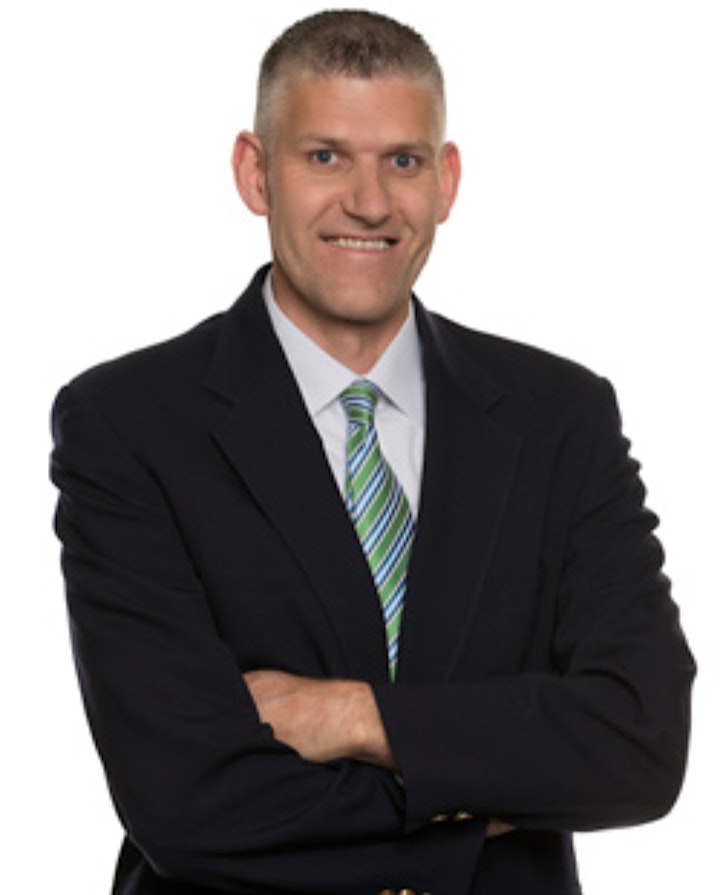 Dr. Jeff Jex (pictured above)
Dr. Jeff Jex has been an athlete since his early years, which led to a lifelong interest in the functions and health of the human body. He played football at the University of Utah and studied Exercise and Sports Science. He continued his education at Palmer College of Chiropractic and graduated in 2002. Today, he is a licensed Chiropractic Physician and is certified in Physiotherapy. He is also a practitioner of the Pettibon™ technique.
With his extensive training in advanced spinal correction and rehabilitation, Dr. Jex has formulated the philosophy that structure determines function. He helps his patients understand the link between strong, proper posture and overall health.
He has spent years practicing pain management, as well, and is trained in Dr. Scott Tauber's AIPIP, specializing in auto accidents causing soft tissue injuries. Overall, he offers comprehensive, responsive, and remarkable patient care.
Dr. Jex lives in Gilbert with his wife and five children. His hobbies include spending time with his family, barbecuing, fly-fishing, and following college football.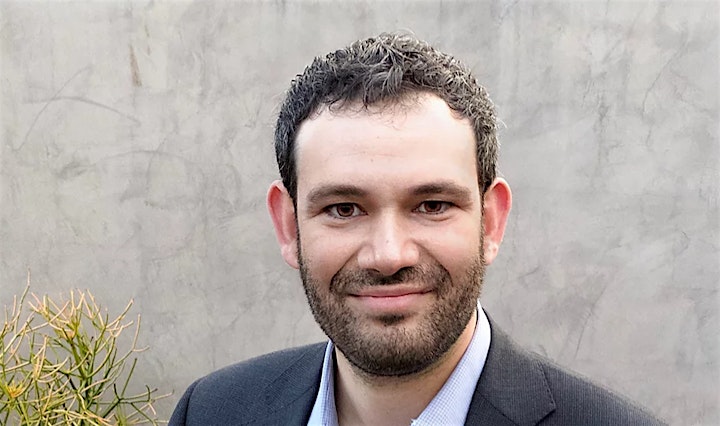 Alexander Kolodin (pictured above)
Alexander Kolodin is a member of the Goldwater Institute's American Freedom Network, a small business owner who runs the Kolodin Law Group PLLC, and a lifelong conservative who believes in limited government and protecting the constitutional rights of Americans. He is seeking the Republican nomination for State Senate in Legislative District 23.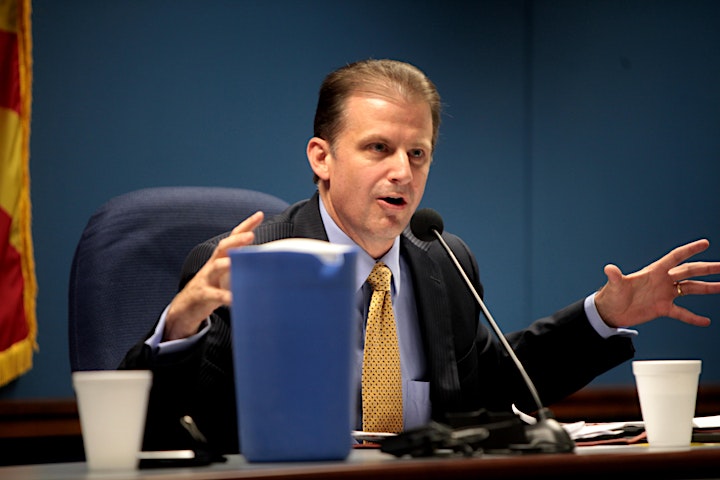 Shane Krauser (pictured above)
Shane Krauser is a retired trial attorney where he worked as a prosecutor for 12 years and a criminal defense attorney for two years. He is a former nationally-syndicated radio talk show host, an adjunct professor of constitutional and criminal law, and an NRA firearms instructor.
Shane retired as an attorney at the age of 43 as he took up working in direct sales. He now focuses, among other things, with building communities of people that are designed to teach and promote economic freedom, leadership, and entrepreneurship.
He is the author of "Your Nation to Save" and "What is Freedom? Is It For you?" and is a widely sought-after speaker throughout the United States. He has spoken at political rallies and gatherings of over 20,000 people, multiple leadership gatherings in front of over 10,000 people, guided expert panels with various political figures, appeared on TV and radio, inspired students in both public and private schools, and has written extensively on the Constitution.
Shane has worked directly with members of U.S. Congress and advised on various pieces of legislation with an emphatic focus on constitutional adherence. He has worked hard to make his way into the public schools and, since 2001, has been brought into scores of public schools to teach about the Constitution, freedom, and the proper parameters of government.
Shane has focused on educating America about how to derail our runaway government and put the freedom train back where it belongs. Shane resides in Arizona with his patriot wife, Janelle, and their six children.
National TV appearance on the Blaze (Wilkow): Click here
National TV appearance on the Blaze (Real News): Click here
Testimony at a field hearing in front of U.S. Congress: Click here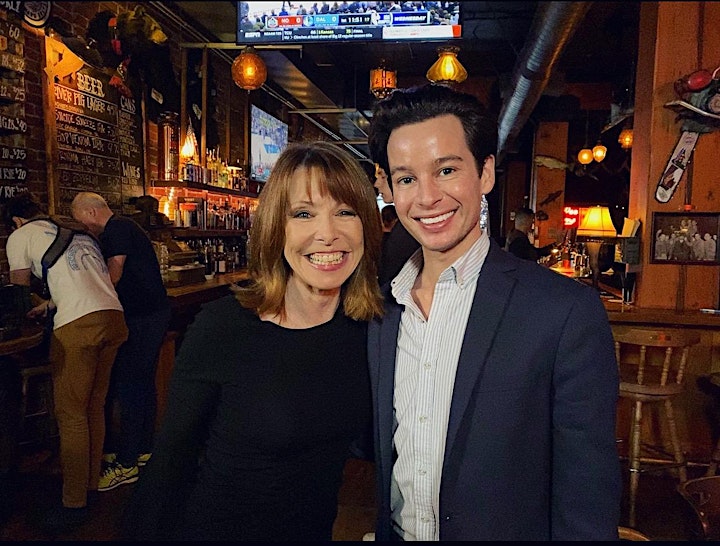 Jonathan Lockwood (pictured above)
Jonathan Lockwood has been a spokesperson for dozens of campaigns, elected officials, and nonprofits. Lockwood's work has taken him across the country from DC to LA and many states.
He graduated from Georgetown University with a master's degree in public relations and Metropolitan State University of Denver with a bachelor's degree in journalism.
Lockwood launched a new platform Reopen America Project, reopenproject.com, to bring together primarily electeds across states to present a nationally unified message, and to amplify voices that are pushing for getting our nation back up and running.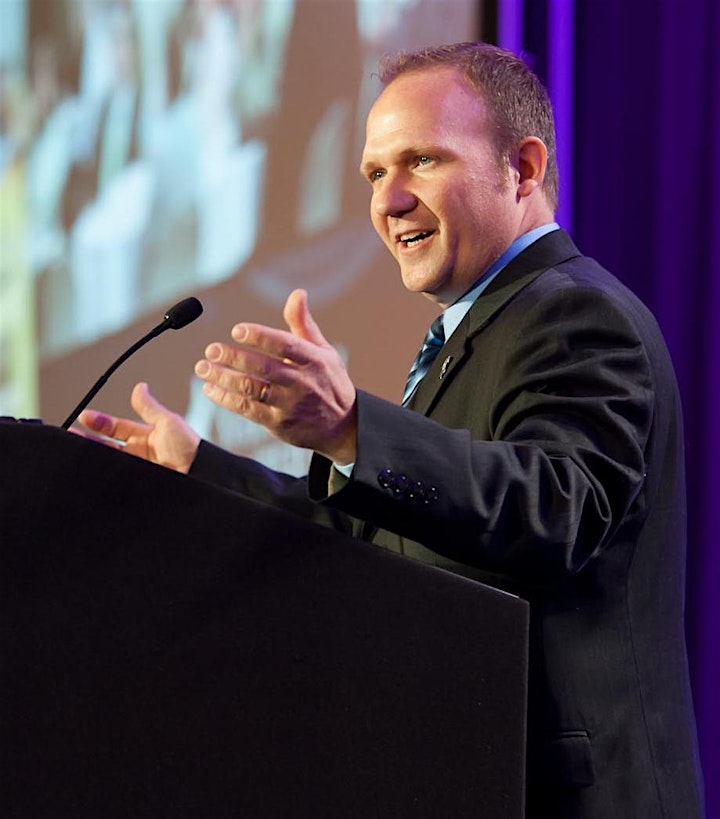 Bill Norton (pictured above)
Bill Norton is a public speaker and author on the fundamental, natural law principles of liberty and the U.S. Constitution. He has been volunteering for the National Center for Constitutional Studies (NCCS) for 15 years updating educational material on the Constitution. He has been a presenter for the organization for 12 years, presenting NCCS's Making of America seminar in more than 40 states, including two state legislatures.
He is the former chairman of the Arizona State Constitutional Commemoration Committee and the co-founder of Constitution Week USA, the largest celebration on the Constitution in the nation. He is a recipient of the George Washington Honor Medal from the Freedoms Foundation at Valley Forge.
Bill is currently employed as a Visiting Scholar at Bellevue University, an instructor and member of the Board of Directors for the Center for Self Governance, and has owned a contracting company in Arizona for 30 years.
Bill is launching a book entitled "Speaking the Language of Liberty." Check out some of the details: Click here
Keynote address about life, liberty, and property: Click here
Speaking on the language of liberty: Click here
Family and freedom: Click here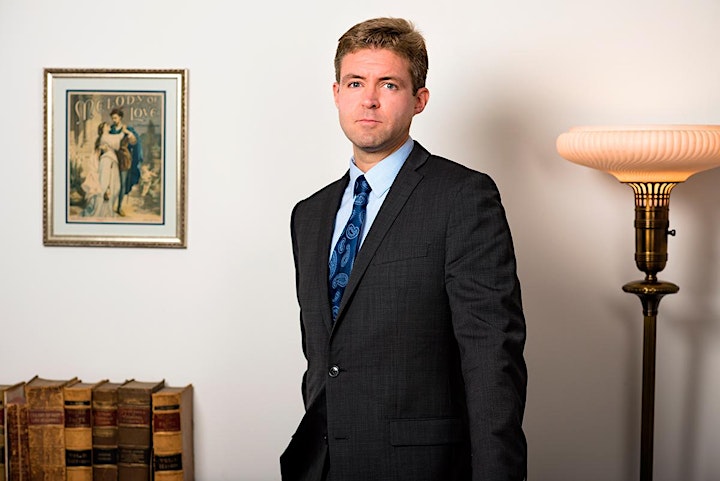 Shawn M. Rodgers (pictured above)
Mr. Rodgers is an associate at Goldstein Law Partners. He concentrates his practice in the areas of constitutional law and civil rights, complex litigation and employment law. As an experienced litigator, he appears before federal and state courts at both the trial and appellate levels. Mr. Rodgers has litigated cases involving sophisticated commercial matters, ERISA transactions, civil RICO violations, constitutional challenges, and a variety of employment issues.
Before joining Goldstein Law Partners, Mr. Rodgers worked for a prominent employment law boutique in Chester County. There, he handled matters involving:
*Retaliation and discrimination under Title VII
*ADA, ADEA and FLSA
*Sexual harassment; Whistleblower complaints
*Wrongful termination
*Restrictive covenants
*Breaches of employment contracts
Mr. Rogers has previously served as co-chair of the Employment Law Section of the Chester County Bar Association.
Before entering private practice, Mr. Rodgers spent two years as a clerk for the Honorable Sallie Updyke Mundy, now an elected Justice of the Pennsylvania Supreme Court, when she served on Pennsylvania's Superior Court. Under Judge Mundy, Mr. Rogers gained firsthand expertise in appellate advocacy. He has considerable experience briefing appellate arguments and detailed knowledge of appellate procedures.
Education and Admissions
Mr. Rodgers graduated Cum Laude from Villanova University Charles Widger School of Law, ranked as one of the top students in his class. Mr. Rodgers received his undergraduate degree Summa Cum Laude from Villanova University, where he was inducted into the prestigious honor society of Phi Beta Kappa. He is admitted to practice law in Pennsylvania, New Jersey, the Eastern District of Pennsylvania and the U.S. Court of Appeals for the Third Circuit.
Lawsuit filed on behalf of business owner who was shut down as a response to government's reaction to COVID-19 - Click here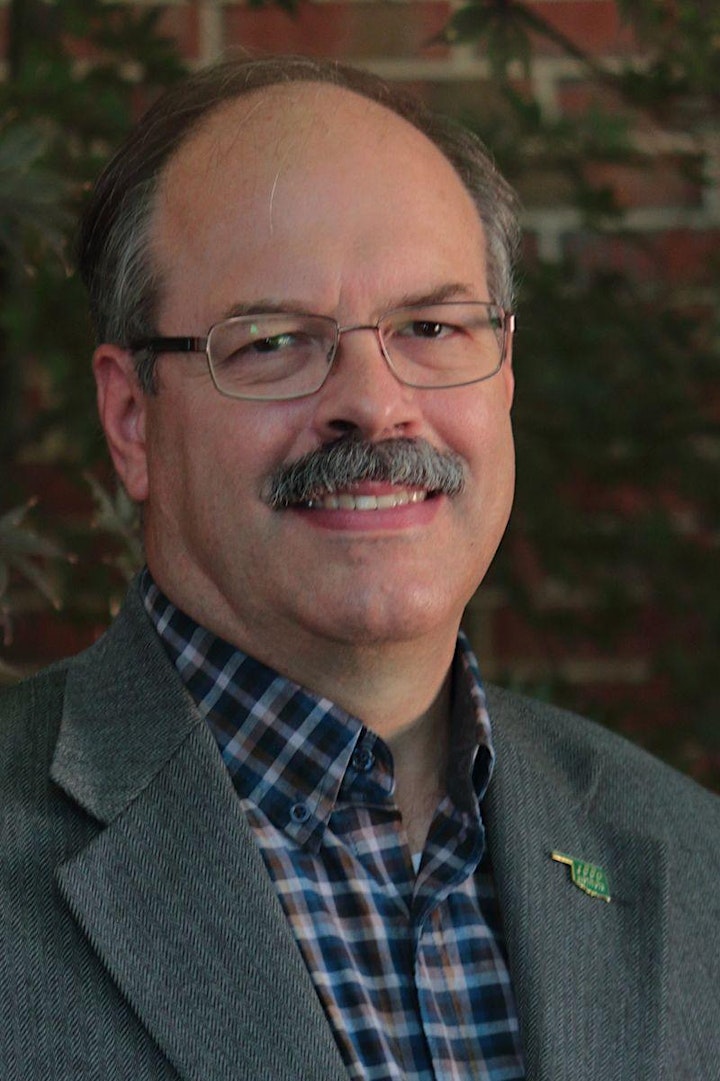 Byron Schlomach (pictured above)
Director of the 1889 Institute and Scholar-in-Residence at the Institute for the Study of Free Enterprise at Oklahoma State University, Dr. Byron Schlomach earned his PhD in Economics at Texas A&M University.
During his 25-year career working in state public policy, he has developed expertise in a broad range of policy areas, including economic development, transportation, public education, welfare, health care, government finance and transparency, regulation, and occupational licensing.
He has been published in numerous newspapers in Texas, Arizona, and Oklahoma as well as Business Week Online, National Review Online, and The Hill. Byron has made many media appearances on radio and TV.
To his knowledge, Byron was the first to call for government-required price transparency in health care while at the Goldwater Institute in Phoenix. While at the Texas Public Policy Foundation in Austin, Byron inadvertently started a national fiscal transparency movement when he demanded that school districts post individual expenditures online.
Clip on Public Education and Communism: Click here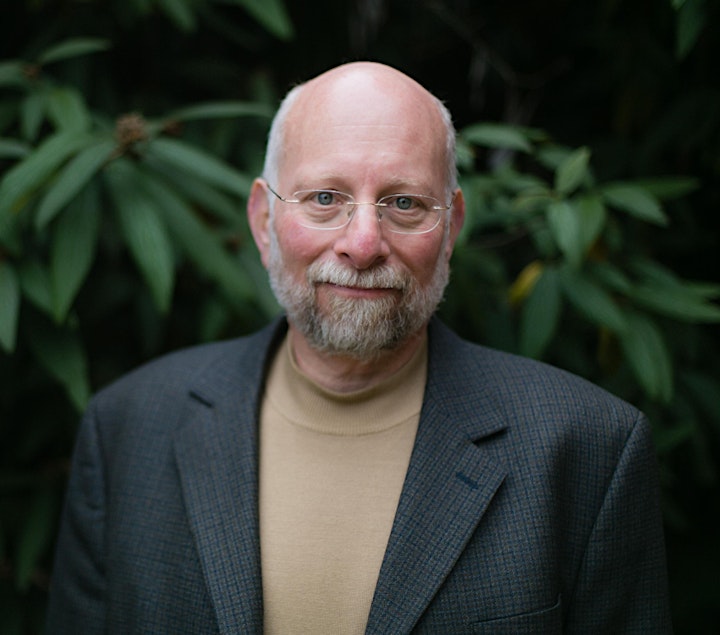 Dr. Jeffrey Singer, M.D. (pictured above)
Jeffrey A. Singer is a Senior Fellow at the Cato Institute and works in the Department of Health Policy Studies. He is principal and founder of Valley Surgical Clinics, Ltd., the largest and oldest group private surgical practice in Arizona, and has been in private practice as a general surgeon for more than 35 years.
He is also a Visiting Fellow at the Goldwater Institute in Phoenix, Arizona. He is a member of the Board of Scientific Advisors of the American Council on Science and Health.
From 1994–2016 he was a regular contributor to Arizona Medicine, the journal of the Arizona Medical Association. He served on the Advisory Board Council of the Center for Political Thought and Leadership at Arizona State University from 2014–2018 and is an adjunct instructor in the Program on Political History and Leadership at ASU.
He writes and speaks extensively on regional and national public policy, with a specific focus on the areas of health care policy and the harmful effects of drug prohibition.
He received his B.A. from Brooklyn College (CUNY) and his M.D. from New York Medical College. He is a Fellow of the American College of Surgeons.
Dr. Singer has written extensively on the current issue of COVID-19. Check out some fo those by clicking any of the following links:
Archive of Dr. Singer's media coverage: Click here
Doctors, Not Politicians, Ought To Decide Whether Off-Label Drug Use of Hydroxychloroquine Is Appropriate for COVID-19 Patients: Click here
No, The FDA Can't Stop Doctors From Prescribing Chloroquine: Click here
Coronavirus testing delays caused by red tape, bureaucracy and scorn for private companies: Click here
Health Care Scope of Practice Laws Reveal Another Weakness in Response to COVID-19 Pandemic: Click here
A Detached, Inflexible, Regulatory System Caused A Flat‐​Footed Response to Coronavirus Outbreak, Disregarded Our "Right to Test": Click here
States Lead The Way in Coronavirus Crisis With Emergency Removal of Occupational Licensing Obstacles—Why Not Make Them Permanent?: Click here
Video - Interview about government and the medical profession: Click here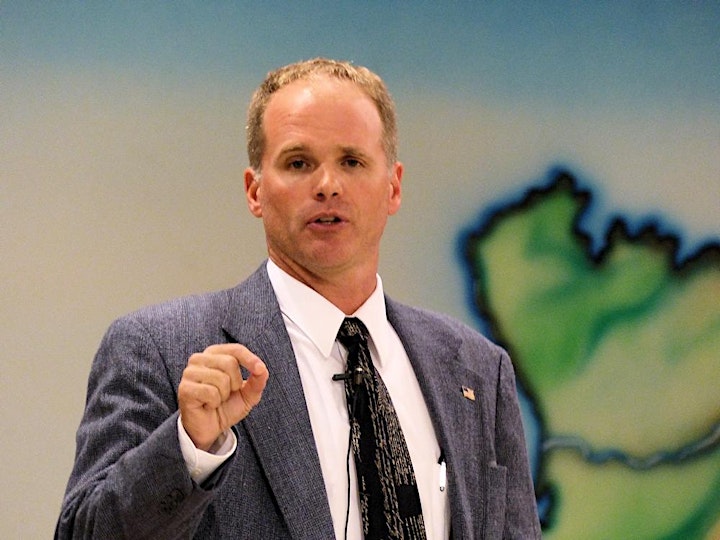 Jeff Utsch (pictured above)
Jeff Utsch is a Leadership and History Instructor at the Leadership and Freedom Center in Gettysburg, Pennsylvania, where he teaches leadership lessons learned from the battle and forging trusted teams and leaders. Jeff also teaches professional development and leading with a purpose courses to law enforcement and other agencies around the country.
He is the Founder of Heirs of the Republic Educational Foundation an Arizona-based grassroots 501(c)(3) dedicated to "Securing the Blessings of Liberty to Ourselves and Our Posterity."
Using the skills, he developed as an All-American swimmer and Captain of the University of Arizona swim team, Jeff currently serves as an Instructor to the Navy SEALs / Naval Special Warfare community where he teaches Navy SEALS and support personnel in specialized tactical swimming. He also served as a Director and Ambassador for the Navy SEAL Foundation.
Jeff is a self-taught constitutional scholar and historian with a keen interest in the founding of our country. He currently can be heard as the constitutional expert on the iHeart radio Podcast "Constitutional Conversations" with radio personality James T. Harris.
Fun fact: As a world-class swimmer and trainer of Navy Seals, Jeff has offered his skills to the general public as well. Click here
TV appearance: Click here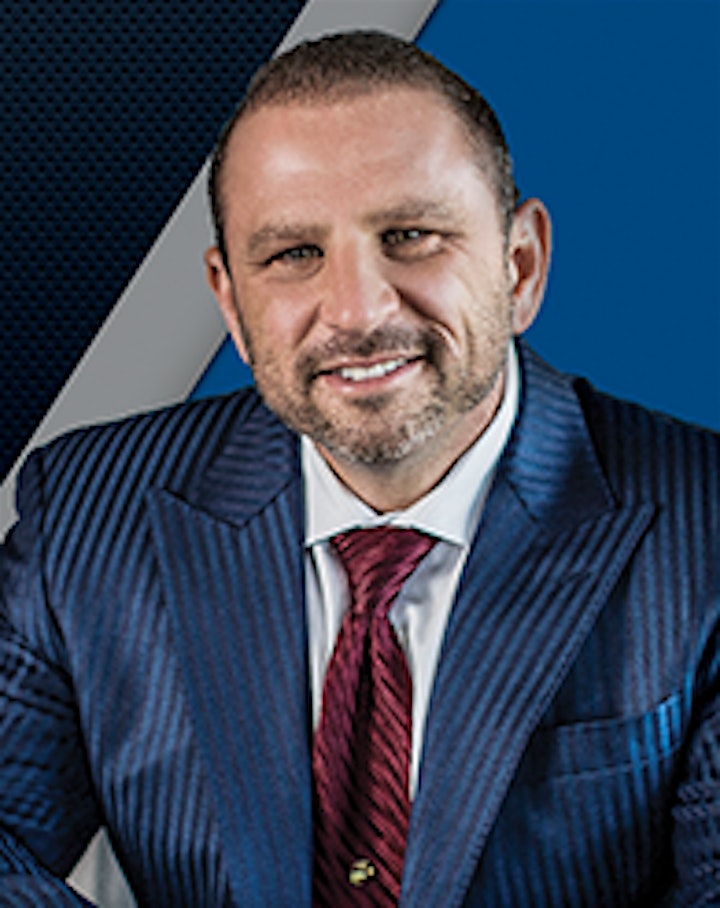 Marc Victor (pictured above)
Marc J. Victor is a Certified Criminal Law Specialist by The Arizona Board of Legal Specialization Admitted in Arizona & Hawaii. Marc has been zealously representing clients in serious state and federal criminal law matters for well over twenty-five years.
As a long time freedom activist, Mr. Victor is regularly invited to speak to audiences across Arizona on a variety of issues including ending the drug war, the rights of gun owners, the free market, criminal justice issues as well as a variety of other criminal law related issues.
His jury trial experience includes several murder trials including death eligible matters as well as complex sex and drug cases including both state and federal courts. He has also successfully argued before the 9th Circuit Court of Appeals in San Francisco. Mr. Victor has been quoted locally, nationally and internationally on radio, television, in print and in person as a legal commentator and expert on many local and national cases.
Closing argument by Mr. Victor in Arizona high-profile case: Click here
Passionate speech by Mr. Victor on living in a free society: Click here
Join our Facebook Event Page:  https://facebook.com/events/s/webinar-liberty-on-lockdown-fr/683977362358959/?ti=icl