Description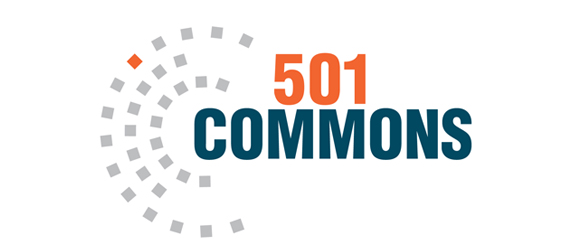 Ready to make fundraising videos that boost donations?
The results are in: telling your organization's story through video can drive fundraising event goals and increase traffic to your social media channels and website. You know video needs to be part of your marketing mix, but how do you tap into this tool to help amp up engagement and reinforce your mission?
Hand Crank Films, a member of 501 Commons' Nonprofit Resource Directory, will cover the best tips for harnessing video across all budget and resource levels and how to find your best story in this 501 Talks Tech session.

This training will:

Provide an overview of video planning and strategy to help meet fundraising goals

Highlight tools for finding your agency's unique story

Review video production costs and options for funding your video

Explain video distribution and marketing channels

PLUS! DIY: Provide a step-by-step tutorial on how to plan your own video, how to conduct interviews and a 'show and tell' of basic camera gear needed for filming.
Intended audience: Marketing managers and directors, executive directors, and anyone wanting to make a bigger impact with video in the nonprofit space.
All nonprofits are welcome to participate in this training – no experience or background in video production is required.
Video is a powerful way to tell the unique, heart-driven message of your organization to help move the needle on your fundraising, outreach, awareness, and donor goals! So don't miss this engaging and informative training that promises to help you harness the power of video to further your organization's reach and donor participation!
Meet the Presenters
Chris Donaldson is partner at Hand Crank Films, helping people tell powerful stories through film. As Executive Producer, Chris has worked with companies large and small to develop new ways to grow brands and audiences, and his work has gone on to win an Emmy® and numerous ADDY awards. If you tell good stories, everything good can happen.
Melinda Hohlbein Loeffler helps nonprofit clients use video to further their heart-driven missions. Melinda joined Hand Crank Films in 2015 and manages non-profit video projects supporting outreach efforts from advocacy to special education. She lives by Yoda's motto to "Do or do not, there is no try." Recent clients include Neighborcare, Social Venture Partners, Pioneer Human Services, KCSARC and Provail.
Questions?
Do you have any questions about 501 Talks Tech? Contact 501 Commons.
If you have questions about the topic or aren't sure if you should attend, feel free to contact the presenters, Chris Donaldson or Melinda H. Loeffler, at chrisd@handcrankfilms.com or melinda@handcrankfilms.com.
Additional Information
Driving Directions and Parking information can be found on the Pacific Tower website.
Want us to email you when we schedule future technology trainings? Join our mailing list!
Want to keep up on other 501 Commons events, trainings, programs, discounts and grant opportunities? Sign up for our newsletter and bookmark Featured Events by 501 Commons and others.