Video Storytelling for the Web (Oct. 29, Nov. 5, 12, 19 and Dec. 3)
Description
VIDEO STORYTELLING FOR THE WEB with Nyier Abdou
Learn to produce compelling digital videos that connect with viewers
Class meets Tuesdays, Oct. 29, Nov. 5, 12, 19 and Dec. 3, from 6:30 to 9 pm.
The cost for this workshop is $549; $449 Early Bird deal before September 9
Learn to produce compelling original video content that will connect readers, clients or stakeholders to the news, projects and people that matter. In this class, which will include a lot of 1-1 instruction, you will pitch, storyboard, shoot and edit a short, interview-based video story. No experience needed, but lots of passion required. We will cover:
Session 1:

The elements of a video story -characters, interviews, visual scenes and sequences. How to shoot and interview -framing, audio, and interviewing techniques. Shooting exercise.

Session 2:

Shooting scenes, sequences and B-roll: the 5-shot rule; strategies for getting good visuals, even with non-visual stories; creating a shot list; finding archival elements.Shooting exercise.

Session 3:

Putting it all together. The paper edit. Organizing your footage. Rough cut. Reshoot.

Session 4:

Workshop radio cut.

Session

5: Workshop rough cuts. Screening.
What to bring: Each student must come to class with a smartphone (with free storage space) or a video camera they know how to use, and the ability to transfer footage from their device to his/her laptop. Each person is also required to come with some kind of editing program (iMovie, Premier, Final Cut) on his/her laptop. Please note: this is NOT an editing class. The professor can assist on technical matters to a limited extent, but the bulk of the instruction will revolve around gathering elements and structuring a video story. You should come prepared to do basic editing with whatever program you have access to. Please look for online tutorials in advance of the class for programs such iMovie, final cut, Adobe Premier, etc.
Level: Beginner to Intermediate
---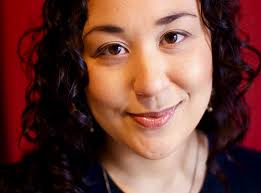 About Nyier Abdou
Nyier Abdou is a freelance video journalist, filmmaker, and multimedia producer. Her work has earned her six New York Emmy awards, including best documentary and writing for her recent documentary, "Being George," which was screened at several local film festivals. She teaches video at the Craig Newmark Graduate School of Journalism at CUNY and the National Press Photographers Association (NPPA).
A longtime newspaper reporter, she worked in Cairo for more than six years, covering regional issues such as democracy movements, the Iraq war, the Arab-Palestinian conflict, and Kurdish issues in Turkey and Iraq. In 2005, she moved back to the U.S. to join The Star-Ledger newspaper in New Jersey, where she worked for nine years and was among the first reporters in the newsroom to be trained in video journalism. She later moved from print to video full time, going on to produce award-winning documentaries and news features with the paper.