Description
VIDEO ROAD MAP | Part 2: FULL THROTTLE VIDEO
FULL THROTTLE VIDEO WILL HAVE ATTENDEES RISING ABOVE THE NOISE TO ATTRACT MORE CLIENTS AND CUSTOMERS WITH THE VIDEOS THAT THEY CREATE! 
Understanding online viewers and how their minds work is critically important for increased engagement. Video & Social Media Marketing Strategist Melissa Schenk will teach busy marketers & business owners what tools are an absolute NECESSITY to stand out online and how to develop content that will inspire change, engage effective communication and accelerate their business to the next level - having their customers take action!
Training will teach individuals how to create content-quality videos for social media using their own cell phone, and how to get videos ranked at the top of YouTube and Google to obtain more views instantly, how to get increased exposure and traction on Facebook Feeds, as well as provide the most-up-to-date content, tips & tricks pertaining to online exposure, relevancy, frequency, engagement and authority.
Be Seen! Be Heard! Be Remembered!

Key Deliverables:


PRE-PRODUCTION: 
• Pre-Video Prep: Determining the Intention of your Videos 
Conducting Keyword Research

Creating a "Shot List" out of 30 (at least) targeted keywords

Developing Your Big Picture Strategy 

Online Success
"Teaching Video" Formula 

YouTube Video Presentation Template / Scripting Outline 
PRODUCTION: 
• Important Controls/ Settings on your iPhone 
• Videotaping Techniques: How to get quality filming out of your iPhone 
• Steady Filming/Tripod Options (a mini tripod will be included) 
• Audio: Accessories that will allow you to capture crisp audio on your iPhone using an external microphone (Brando Mini-Mic will be included) 
• Lighting: What to watch for and how to add sparkle to your videos 
• Video Presentation Techniques for Filming Your Content 
POST VIDEO TRAFFIC OPTIMIZATION: 
Uploading/Optimizing/ Ranking and Driving Traffic to your videos 
• Discover Google's Zero Moment of Truth & Understand its Relevance to your Content 
• The Three Touch Points of Customer Engagement 
• The Four Pillars of YouTube Success (Content, Optimization, Traffic, Engagement) 
• Learn how to Analyze the Impact of your Brand Online 
• Tips & Techniques using Online Video to Generate Leads 
• Strategies to Grow your Email List using Video
• How to Find Meta Tags for any YouTube Video
---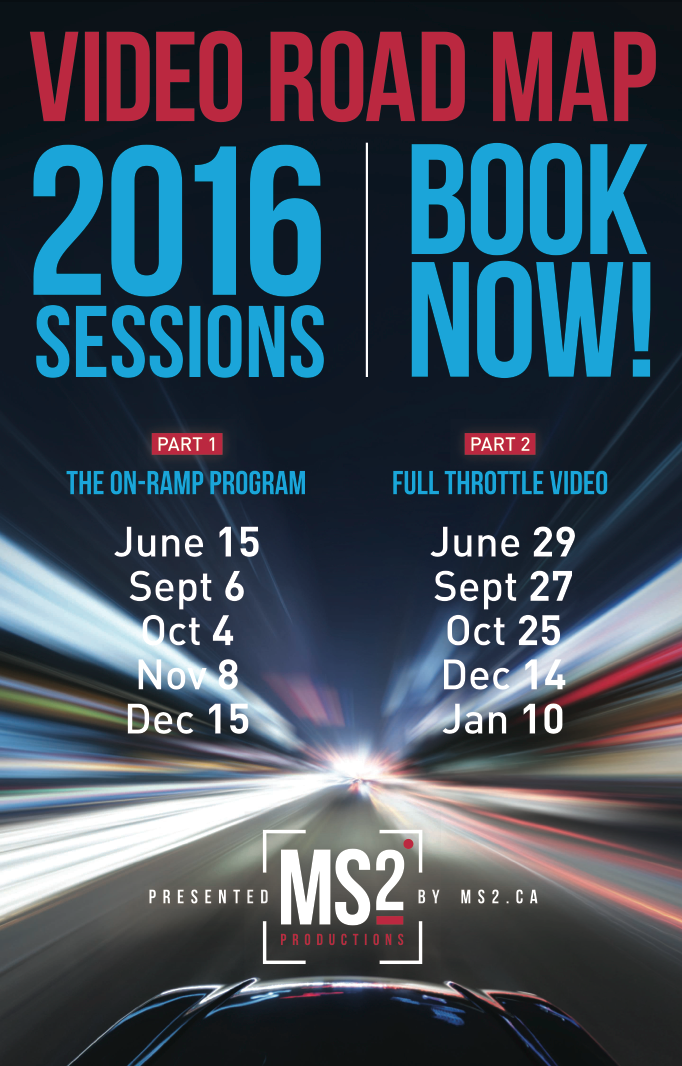 *PLEASE NOTE: Corresponding Program Workshop Dates are located on the same line:                                      EXAMPLE: If you have registered Nov. 8th for Part 1 / you would then register for Part 2 on Dec 14th, etc.