Description
Video Marketing for n00bs: How to Get Started with Zero Experience
About This Workshop:
If you want to start or amplify video marketing for your business, but don't know where to get started with a camera or production, this workshop is for you. I'll show you how to create short, professional-looking marketing videos in less than 30 minutes on your mobile phone. We'll talk about setting up an amateur studio including the equipment you'll need and processes for production. Finally, I'll go over optimizing your videos for Facebook Ads, YouTube, and creating a basic Facebook campaign.
You'll Learn to:
Create great looking marketing videos on your cell phone (live demo!) without video experience or video software skills
Hack together a rookie studio for semi-professional videos
Become more comfortable in front of a camera
Optimize your filming process and videos for faster distribution
Easily publish videos on Facebook, Instagram & YouTube
Who is this Workshop for?
Professionals that want to create videos but don't know where to start
Business owners wanting to break into video marketing
Marketers with limited budget wanting to promote using videos
Schedule (90 minutes):
Introduction and background
Create amazing videos on your mobile device in less than 30 minutes
How to set up a basic studio for regular content creation
Optimization tips for filming, YouTube, and Facebook Ads
Q & A
Meet Your Instructor: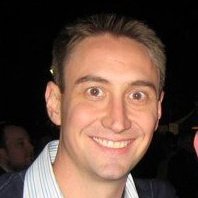 First things first, Adam Arkfeld isn't a video expert. He's the founder of ParaCore, a pay per click lead generation agency that helps high-growth businesses scale rapidly using AdWords, Facebook Ads, and other paid channels. Most of those PPC tactics are inefficient for B2B service-based businesses without a strong foundation of content. Since standard blogs are common and oversaturated in the PPC industry, Adam decided to invest exclusively in video marketing to promote ParaCore. He hates being in front of camera, is an introvert by nature, and created a video production process that works for attractive, yet amateur video content. It's now his number one lead generation tool.