Description
Join us to network with other localization managers, engineers, and translators in Utah's Silicon Slopes.
Networking
Mix and mingle with localization managers, engineers, and translators from local software companies, non-profits, multi-level marketing firms, LSPs, educational institutions, and other organizations. This event is jointly organized with Women in Localization Utah Chapter and the Utah Translators and Interpreters Association.
Video Localization and the Art of the Mulligan
Presenter: David Morris
Agenda
4:00-4:30 Refreshments & Networking
4:30-5:30 Presentation by David Morris: "Video Localization and the Art of the Mulligan"
5:30-6:00 More Refreshments & Networking
#1 Event Rule: No Selling
This event is adopting an increasingly popular rule for localization mixers and events: no selling. We want everyone to feel comfortable here. This does not prevent you from exchanging business cards or telling people about your company when you are asked, but we want to keep this far from the killing grounds where aggressive salespeople scare away everyone else. Seriously.
More about Silicon Slopes Localization
Connect Online Too
Feel free to follow Silicon Slopes Localization on Twitter @UtahL10n and join Silicon Slopes Localization via social media via the Linkedin Group at http://www.linkedin.com/groups?gid=4872773 or the Facebook Group at https://www.facebook.com/groups/utahl10n/
Long Term Association
As Utah's economy grows - and the Silicon Slopes become a larger tech hub - we see a need to form a localization community that fosters collaboration, professional growth, and sharing of new ideas. Silicon Slopes Localization aims to hold multiple events like this each year to help support and strengthen Utah's localization professionals.
Speaker Bio
Dave Morris has been in the people development business for over 30 years. He teaches individuals to give themselves a second chance to achieve their own vision of success and wellness. He is the author of the forthcoming book, The Gift of Mulligans, and has spoken to youth and religious groups, business conferences and to television and global satellite audiences.
With an MBA from Brigham Young University's Marriott School of Business, Dave has spent 20 years in the private sector and 16 years with a global non-profit organization. He is the former Manager of International AV, Language Production, and Interpretation for the Church of Jesus Christ of Latter-day Saints, where he currently produces audio versions of the Scriptures.
For over ten years he developed training programs and assisted with global creative messaging efforts for area offices and headquarters' events across multiple cultural and linguistic boundaries. This was accomplished while teaching best practices and performance improvement to hundreds of employees, volunteers, and contractors in 30 different countries.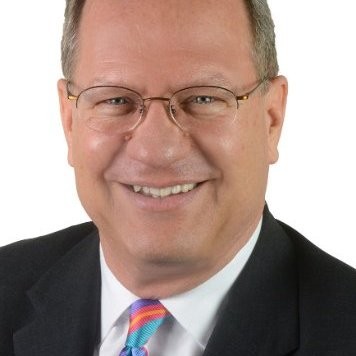 Thank you to our hosts!
When you have a chance, please thank Cody Broderick and everyone at inWhatLanguage for generously hosting this event!